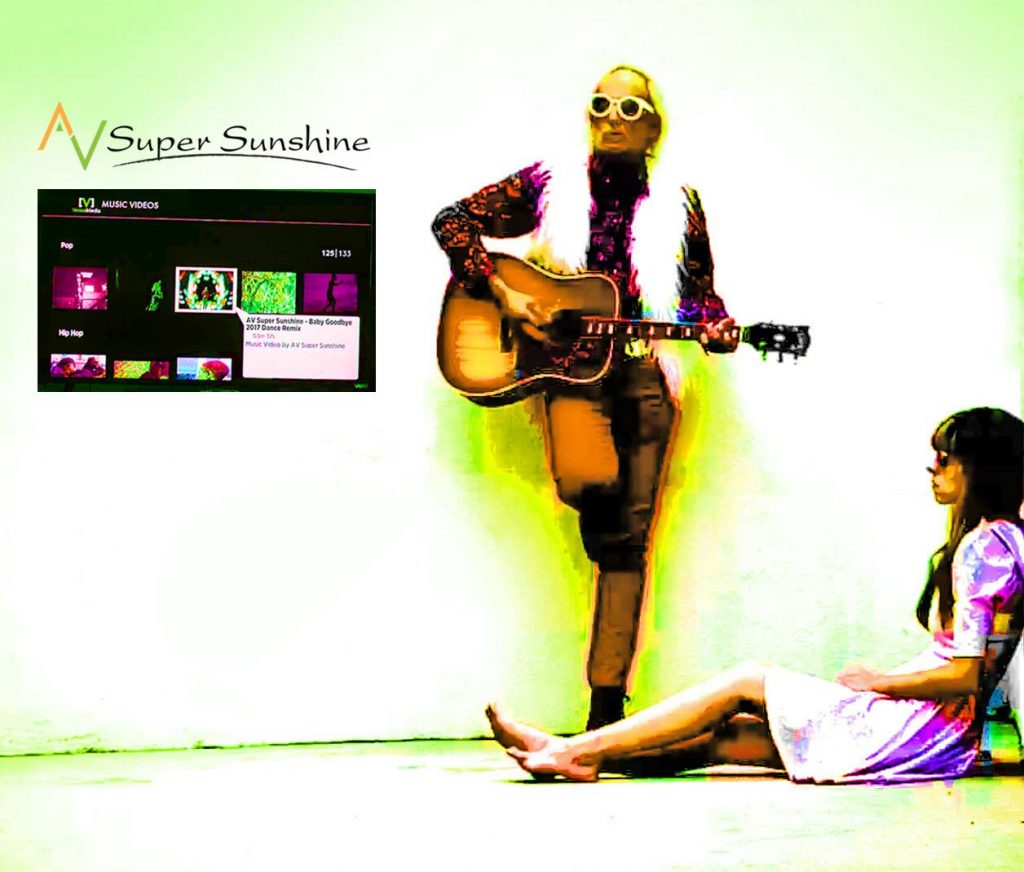 Since the beginning, human emotion and music have gone hand in hand with one another, and their divine relationship has been scrutinized by countless artists over the century. AV Super Sunshine takes up this difficult task in the new video for his single "Are You Happy (Radio Mix)," a scattershot of sultry electronic beats and first-rate rhythmic rock. Though attractive instrumentally, "Are You Happy (Radio Mix)" presents listeners and viewers alike with a much more involved narrative than its diehard drum work would first have us believe it consisting of. This is a story about happiness, as told in a half-psychedelic trance of tonality, and even more than that, it's a story about our constant pursuit of its joyous glow.
URL: https://www.avsupersunshine.com/
The music video is bright and really colorful, but its most rousing images receive a grainy, DIY filtration that makes it impossible for us to brand the complete work as a play for mainstream praise. "Are You Happy (Radio Mix)" is a pleasurable, non-explicit rock video that doesn't want us to take all of its artistic fodder at face value; when we think about the lifeless expressions on the Lego characters conducting a car race, the somewhat depressive tone of the textured imagery at the start, and the jittery shots that smash into each other without fail, the dialogue of the actual lyrics takes on a much weightier dynamic that we might not have noticed had we not been exposed to this video in the first place. It's multidimensional and highly thought-provoking, which are two things I wasn't able to say about the other rock videos I reviewed earlier in 2019.
"Are You Happy (Radio Mix)" speaks for itself in terms of elaborate stylization; it's a highbrow song without even trying to be particularly intellectual in its design, and even taking into consideration its strong bones and tight master mix, it's still got the right compositional framing to be extended into a really powerful jam on stage. AV Super Sunshine is one of the only artists I know who could play a vibrant nightclub or a packed punk venue on the opposite end of town and still get a pretty god reaction out of the crowd, and I've noticed that with Candyland, Vol. 1, he's gotten a lot more fluid in his approach to songwriting, both instrumentally and lyrically. Most anything from his newest record, this song included, has the potential to be a ten minute opus tailor-made to either of his two main target audiences.
SPOTIFY: https://open.spotify.com/album/6lPMZ0Rv4bmG1IjXwZJMxF
As it's been with all of the singles that he's cut in his career so far, AV Super Sunshine doesn't let his most fervent fans down with "Are You Happy (Radio Mix)," and offers critics who might have dismissed his swaggering experimentations another look into his artistry, and furthermore, another opportunity to give his moniker the respect that it truly deserves. AV's slinging some synth melodies the size of skyscrapers in this most recent studio effort, and ironically, they make up some of the meatiest musicality that I've reviewed since first discovering his discography. His ascent into the mainstream isn't over yet, but the distance between his music and the mass attention he's been craving is a lot shorter today than it was before the release of this video.
Loren Sperry