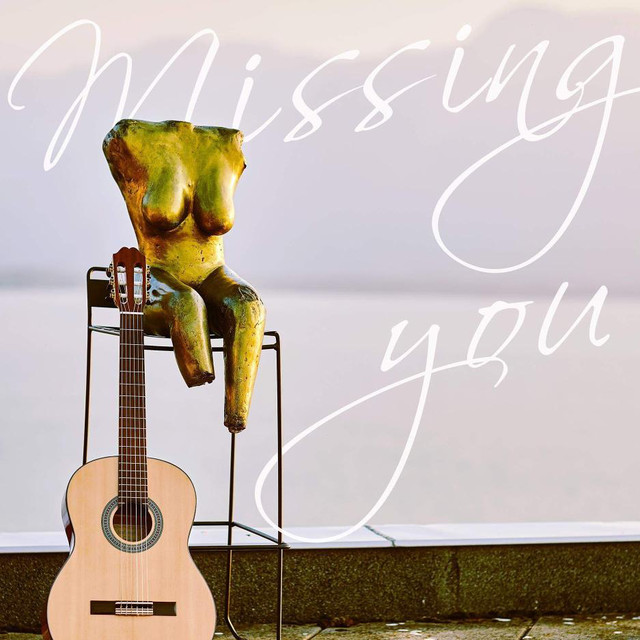 Light, airy and yet still as moving as a tidal wave on the Atlantic Ocean, we find the guitars guiding the rhythm of Mario Ferrini's "Missing You" in ultra-high definition clarity in this latest single from the much-buzzed house musician. Though steeped in electronic faceting, the atmospheric grooves, pop framework and elegant vocals yield a startlingly accessible crossover jam for Ferrini in this track, where he is joined by the likes of Frik n Chic and Nathan Brumley, whom donate a lot of extra zeal to the master mix. "Missing You" is an evocative slice of pop wonderment, but it presents us with nothing less than what we've all come to expect from this deeply gifted artist.
BEATPORT: http://classic.beatport.com/release/missing-you/2571277
The bass doesn't have much of a presence at the onset of this song, but the drums end up compensating for the lack of low-end tonality with a formidable, rollicking rhythm. The percussive swagger infects the verses with an additional confidence that brings out the emotion in the vocal excellently. It's a very conceptually structured single, but it doesn't overshoot the mark at all – Mario Ferrini knows his limits, and while he isn't afraid to push the envelope now and again, he's playing it pretty safe in "Missing You."
This master mix is extremely multilayered, but the focus is always on the interplay between the vocal track and the guitar parts. There's an almost folkish tonality to the strings, especially in the buildup to the chorus, but it's skewed with a cosmopolitan sway in the cadence of the verses that prevents the overall melody in the song from devolving into predictably soft hipster fodder. Ferrini pays special attention to the harmonies in "Missing You," and it shows; they're quite possibly the most sterling of any that he's committed to record thus far in his career.
Lyrically, this is definitely one of the more vulnerable pop singles that I've reviewed this summer. It could be said that Ferrini is being far more intimate with us in this song than he has in past outings, and to some degree the reflective prose that he employs with his words here makes the otherwise playful bounce of the beats almost elegiac in nature. He sounds more in touch with his artistry than he ever has before in this single, and whether it's the chemistry that he shares with Frik n Chic and Nathan Brumley or merely the evolved state that he's found himself in at this stage of his professional life, it's a look that I really want to see more of in the future.
SPOTIFY: https://open.spotify.com/album/1zQlFIPh3DnzWO2fnUGgRL
"Missing You" is hardly your average pop power ballad, and though there's a lot of interesting music that has been making headlines this year, there's no debating that this is among the more credible and sonically pleasing tracks that you're going to come across in this particular genre. Mario Ferrini proves to critics and fans once more that you get a lot more out of a simple melody than you do a complex one in electronic pop, and while I'm sure this won't be the last that we hear from him, this is (in my opinion) his most profoundly inspired work to date.
Christopher Finn