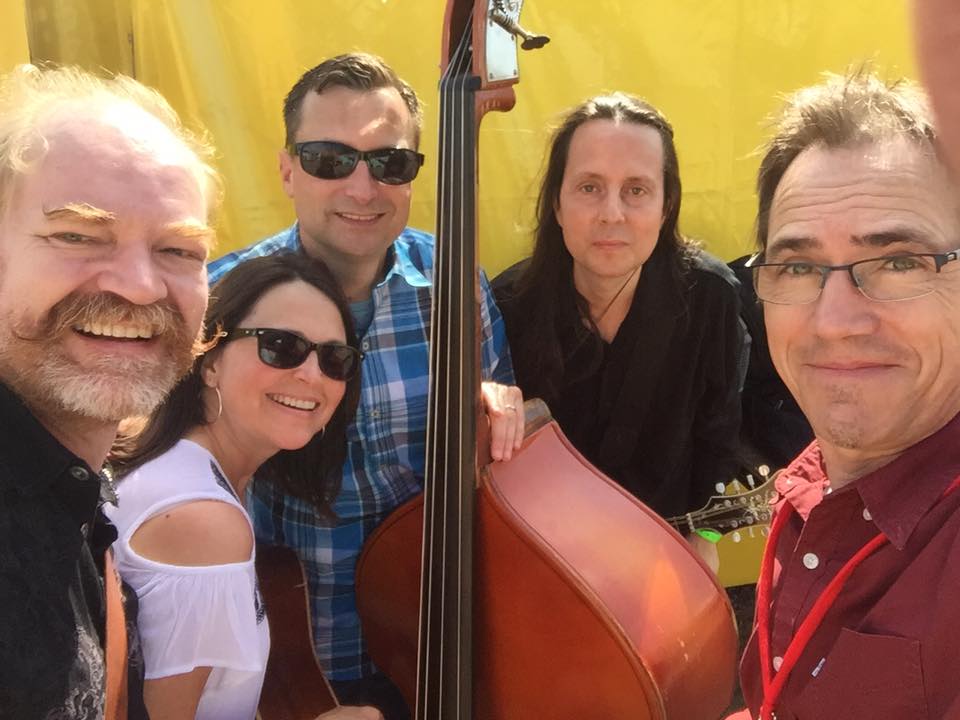 In their third and most recently released album, The Blood and the River, LaTresa & the Signal take gospel-tinged bluegrass music in an excitingly experimental direction, with tracks like "When I Cross the River" and "Lazarus" dipping the band's pen in country, Americana and western folk influences to add a broadminded complexity to an otherwise simplistic set of a dozen brand new songs. "The Mountain," "In the Valley" and the icy "Now I Am Redeemed" sport a bluegrass tonality that scores of independent, alternative country and bluegrass acts alike have been trying to capture in a myriad of ways in the last half-decade, but which so few have been able to actually produce. "Bright Star" and "My Prayer" couldn't be any different in a compositional sense, but in style, they're cut from the same melodic cloth that once gave birth to the legends of the southern gospel genre. The Blood and the River is a tribute to the classics, but its sonic depth is undoubtedly a product of modern ingenuity.
There's something for almost everyone in this record. Need an upbeat swing song to suit your summer setting? "Would You Walk with Jesus" has got you covered there. A little swagger in your bluegrass beats? "Where Angels Abide (Russell's Song)" and the breezy "When I Cross the River" are your go-to's for this season. If the blitz of a furious breakdown is too much for you, "The Mountain" is probably what you're going to need cascading through your car speakers for that special upcoming road trip. From beginning to end here, The Blood and the River begs for us to not only think about the nature of Jesus and his message, but to further study the narrative as it applies to simple American life today. It's not as postmodern as what some of the bluegrass community has been digging on in 2019, but it's a decidedly more exciting trajectory for a stagnant gospel sound that has been in need of a makeover for a long time now. The Nashville establishment has neglected a large portion of its most loyal audience since the dawn of the 21st century, but for those old enough to remember a time of integrity in American songcraft, this album will resonate all the more.
If The Blood and the River is on par with what we can expect out of LaTresa & the Signal in future releases, then you can count on me anticipating a lot more enchantment from this incredibly well-rounded and gifted group of bluegrass players. LaTresa has come a long way since first debuting on the scene over a decade and a half ago, and it should be said that this most recent studio work with the Signal might contain her most elegant songs to date. She's found the perfect band to complement her vocal skillset, and though there's still some room for improvement with a few of the rougher edges in these compositions, you would nevertheless be hard-pressed to find another gospel crossover LP with as much emotion as The Blood and the River boasts.
TWITTER: https://twitter.com/latresasignal
Carrie Logan