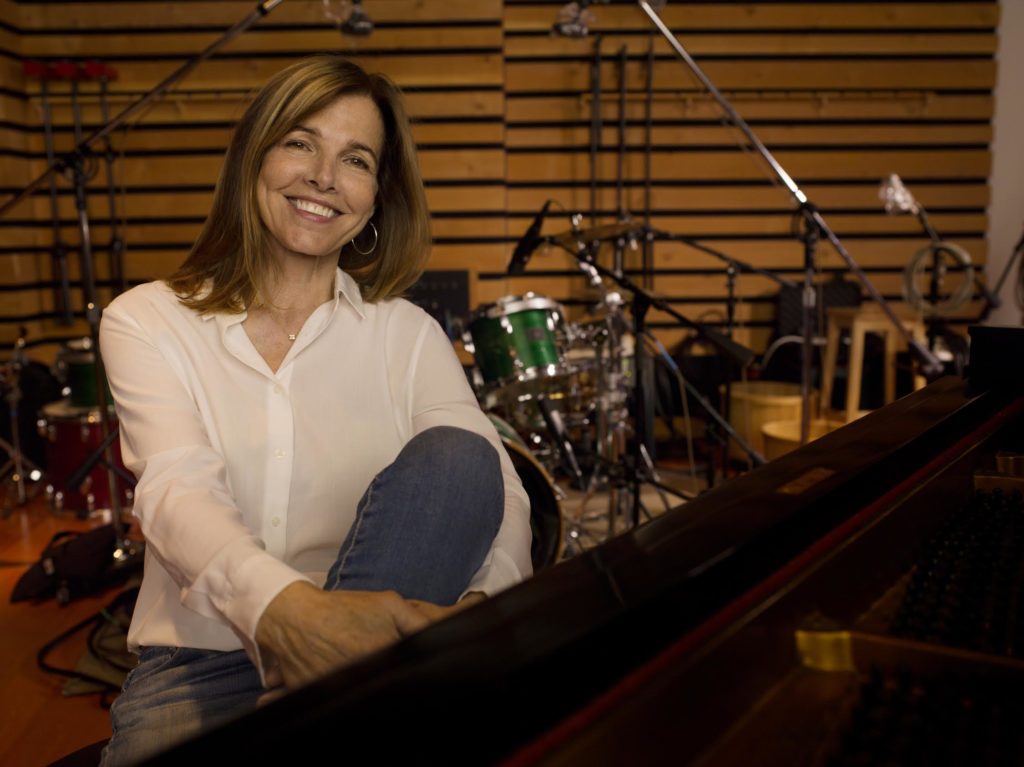 Liz Kennedy is back this summer with an amazing new single by the name of "Hike Up Your Socks" which mixes a little jazz swing with some contemporary pop elegance, folk-tinged Americana and her signature velvet-soft vocal to bring us into the heart and soul of she and her late husband Michael's community on Telegraph Hill – North Beach, San Francisco. Her lyrics discuss the essence of her neighborhood, the strength of its bonds and the elaborate relationships that it forges without ever vocally interacting with the people that occupy it every day. On the instrumental side of this track, Kennedy takes some time to explore her sonic depth with a panache that I have never seen her display in past recordings. There's this sense of excitement and experimentation that was missing from previous releases here, and yet the familiar cadence of her poetic crooning is as sharp and consistent as it has ever been before. It's hard to pin down, but there's something really special about this most recent effort from Liz Kennedy, whose brooding new ballad is quickly becoming one of the most heavily buzzed this season.
There are a lot of different elements to the music video for "Hike Up Your Socks," with the most prominent and obvious being the visually stimulating style of the shots that director Eric Peltier so brilliantly sews together for us, but I think it's worth pointing out that nothing in this video comes off as rigid or out of sync with the construction of the material that its sources its soundtrack from. Everything plays out really seamlessly; every lyrical reference is met with an adjoining image to complement it, and even when the saturated colors verge on the overwhelming, they never get past the point of acceptable indulgence. Nothing here is overproduced, and for the most part, Kennedy is careful to adhere to a very minimalistic melodicism that keeps everything else in her new single sounding really crisp, efficient and clean. Is it the larger than life surrealism that we've been hearing so frequently out of her southern California counterparts? Absolutely not, but that might be what makes it so charmingly original and refreshing right now.
https://www.youtube.com/watch?v=DNu-GF-eZgk
Sleek, chic and full of a vitality that is more than hard to come by in 2019 – "Hike Up Your Socks" is a must-listen for indie pop fans that are craving something just a little bit different and above the mainstream status quo this summer. Whether or not we've been experiencing a renaissance in American indie music has been a hotly contested subject among music journalists, critics (myself included) and industry insiders in the last few years, but there's definitely no getting around the fact that it is underground performers like Kennedy who are making the most interesting content of anyone in the game nowadays. Her most recent release is an affront against the mundane melodies of a jaded mainstream pop sound that most credible audiophiles haven't been able to digest for years now, and I have a feeling that it's going to bring her a lot more success and exposure than even she could have hoped to see this season.
https://open.spotify.com/album/3JYKWJieBUBBxaoTD1EZrp
Christopher Fairbanks