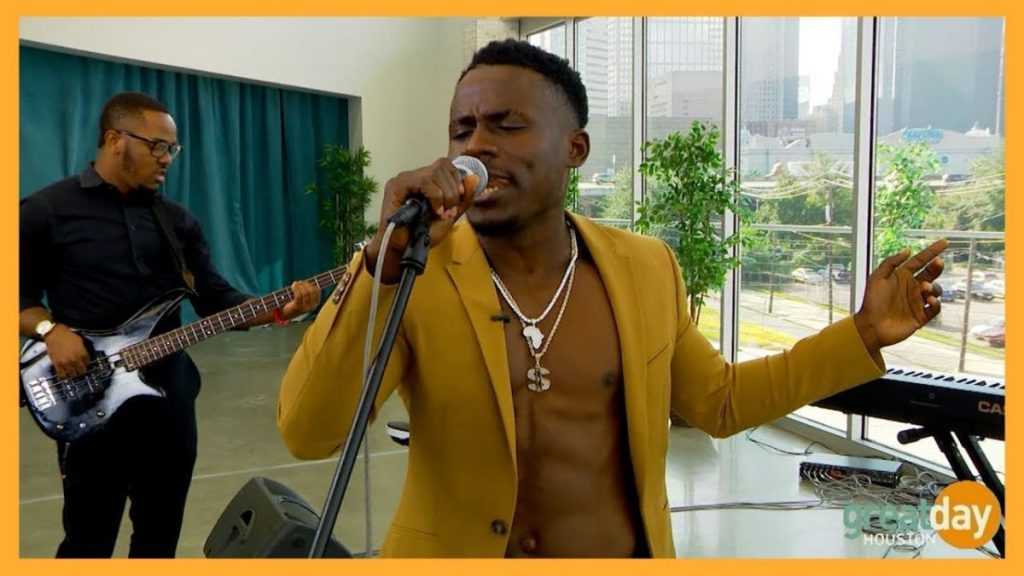 The advent of technology and social media have led to an entirely different definition of what a music scene is in the last ten years, and in that sense, geography is no longer a factor in defining an erupting movement in pop. Demola, a Nigeria-born singer and songwriter who mixes Afrobeat, R&B, American hip-hop and Caribbean influences in his work, issues one of the most affective experimental pop tracks of the summer so far in his latest music video with Wande Coal, "Light Up," and to properly understand its complex compositional wonderment, it's best to abandon any prerequisite notions you might have about scene politics as they currently stand in 2019.
Every shot in the music video for "Light Up" is saturated in colors that reflect the landscape of Demola's home country and it's multitude of organic treasures. Prowess, pride, poeticism and a passion for play come together to make a kaleidoscopic visual experience which surpasses anything that I expected to see coming into this review, and while it is as slick as anything you might have seen on Epic. Awesome. Videos. lately, it has a simplicity to its structure that keeps it from coming off as even slightly arrogant in its design.
YOU TUBE:
The bassline is aggressively stylized to push as much muscle into the melodies as possible in "Light Up," but it's not nearly as physical a component as the singing and its textured string shadow are. Wande Coal's part in the song is a little less intense than Demola's, but their juxtaposition of temperance and tenacity makes the vocal dueling even more alluring than it possibly would have been. It's not as feverish as some of Demola's past material, but it's a lot more mature in style, at least from where I sit.
This is a pretty streamlined master mix, but I think that it's worth pointing out how unaffected the tonality of the instrumentation is by the sleek construction here. "Light Up" has a lot more melodic moxie than anything I've heard in the explosive European underground this past spring, and even when taking into account its tight arrangement, we're never robbed of a single drop of harmonic pleasure in this song. You don't have to be an expert in recording to appreciate the amount of time and effort that must have went into hammering out all of the details in this track (and its music video, for that matter), but for those of us who keep up with this kind of stuff, it's a brilliant offering from both Demola and Wande Coal for sure.
If "Light Up" is on par with what we can anticipate hearing out of Demola's forthcoming studio sessions, then there's a good chance that his brand is going to breakthrough to a global audience that has been looking for something fresh once and for all this summer. This single was released late last year to a warm reception from African music aficionados, and if it manages to take hold of external listeners this season, then I believe that Demola and Wande Coal are going to be in for an even bigger year in 2020.
SPOTIFY: 
Christopher Fairbanks