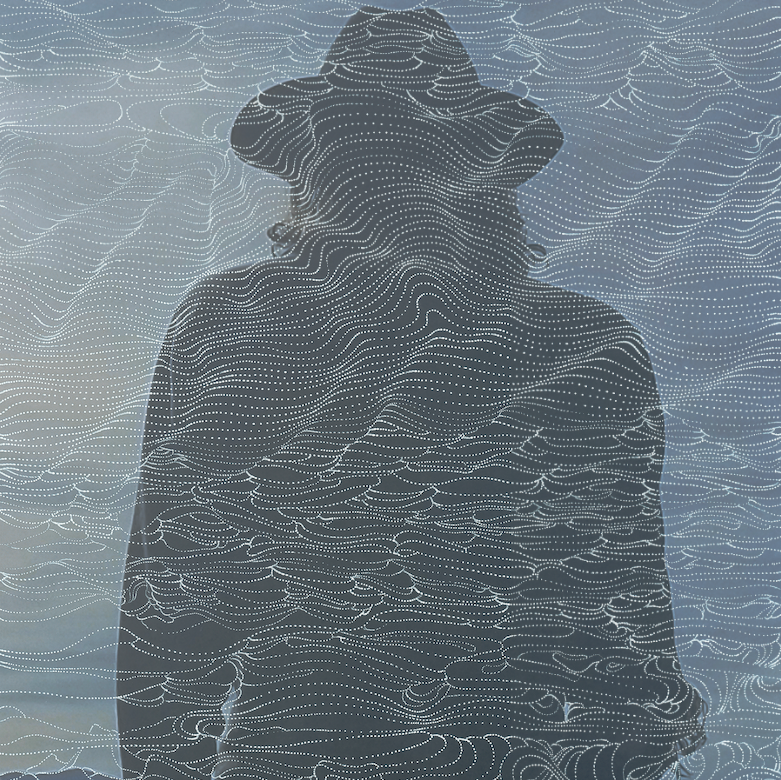 Out Passed Nowhere, the new album from Oliver Ray, starts off in with a subtle swagger in the string arrangement comprising "Ol' Coyote," one of the record's star singles, and doesn't hesitate to pile on the mammoth melodies, ever-so slowly, as it plods through its nine tenacious tracks. An achy twang lingers in the background as Ray croons in an almost spoken word-drawl during "Tower and the Star." Black and white grit filters through an endless abyss of solemnity surrounding the supple harmonies of "Bye Beautiful." Ray gets back to basics in "Setting Sun," but its minimalist construction isn't overshadowed by more stately numbers like "Edge City" or the angelic "Queen of Never." When he isn't silently screaming his innermost thoughts at us, as he does in the enigmatic duet "Best Game in Town" (which features an appearance from none other than the incomparable Patti Smith alongside him on vocals) he's spinning a rustic yarn with the relaxed demeanor of an old cowboy in "Ready" and "Wise Blood." Out Passed Nowhere challenges you and I to rethink what an Americana album can, and perhaps should, sound and feel like, and while it's an ambitious debut if I've ever heard one, it isn't the least bit overindulgent in its bold stylization.
The emotion is raw and unpolished in this tracklist, but the master mix is sublimely postmodern in its design, meticulously structured to yield as much tension as possible, and as eerie and affective as any of the actual songs are. "Edge City" lasts for almost ten minutes, but it doesn't feel bloated or excessive in tone. With the assistance of a handful of the biggest names in the American underground at the moment, Oliver Ray manages to give us the ultimate confessional in Out Passed Nowhere, and in the nine songs that it contains, we learn more about his aesthetical persona than we ever could have hoped to in a studio-recorded release. He's got plenty of room to grow into this specific sound a bit more, and frankly I wouldn't mind hearing more barebones versions of a couple of these tracks ("Best Game in Town" and "Bye Beautiful" would be really intriguing to hear in an acoustic live mode), but there's no need for contentious debate on this LP – it's as close to a watershed of textured expression as any album that I've come across this June.
Oliver Ray brought everything and everyone that he could into the studio with him for this debut solo outing, but he proves to be the most spellbinding component of any present in Out Passed Nowhere. If the harmonious glow of "Tower and the Star" and its fiddle-led elegy doesn't stay with you long after the music ceases to play, then the perky percussive rhythm of "Ready" most definitely will; even after repeat listens, Out Passed Nowhere doesn't lose its lyrical luster, nor does it start to fade into the overflowing mass of so-called "Alternative Americana" that we've seen making its way to the surface in the late 2010's. This is a one of a kind record from a one of a kind artist, and with any luck, it won't be the last set of sonic gems that he imparts to us in the next couple of years.
SPOTIFY: https://open.spotify.com/album/41Bqj5eR5DoDzTYHBcF0qY
Adam Pratt