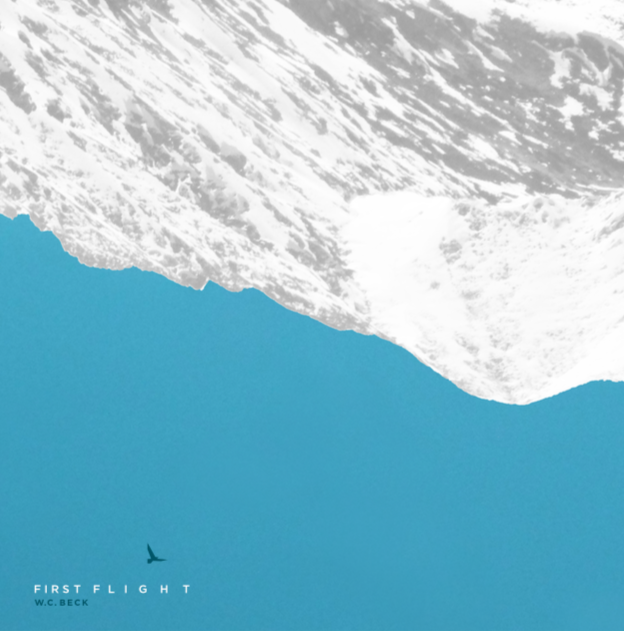 Bright, bold and beautiful – the opening bars of "Steel Bird," the first track in W.C. Beck's new album First Flight, are studded with gilded keys and a strumming guitar that melds folk melodies with a bombastic country groove. The march of the percussion kicks off a carnival of harmonies that will extend into the exotic rhythm that "Colosseum" starts with. In this second song, a bohemian drumming creates a flexible framework for Beck to fill-in with his trademark vocal. The tonality of the instruments is as enamoring and rousing as the lyrics are as we find ourselves amongst the searing soul of "The Long Way Home," and while this first trio of tracks provide us with ample evidence of W.C. Beck's songwriting skill, the songs that follow them are perhaps an even better look into his artistry, and moreover, the roots of his style.
BANDCAMP: https://wcbeck.bandcamp.com/
"Unknown Bust" doesn't waste any time in trapping us with its sultry string play and vibrant vocal, and while it transitions into the fluttering "A Place to Land" in a tizzy of feedback, its outro might be the only instance of atonality in the entirety of the record. If we isolate the lyrics from the music, in every one of these songs, it's undeniable that Beck is really letting go of any inhibitions that he might have held onto prior to getting into the studio to make First Flight. He lays into these verses like his whole life depends on it, but emits a confidence that adds to the narrative of each track significantly.
First Flight's catchiest licks come in the form of "Powder Blue," a beefy country-rock jam that will get even the most jaded of music fans shaking their hips to its blistering beat. It's a tough act to follow, but leadoff single "Grey" does a good job of filling the sonic void left behind by its predecessor with a lot of wholesome harmonies that crush us in ways that a larger than life guitar riff never could, no matter how amplified it may be. "(Holding on) To a Coast" has an almost ethereal disposition to its cohesive melodies; it doesn't swing like "Powder Blue" does, but it's nonetheless impossible to turn down whenever it comes on.
CD BABY: https://store.cdbaby.com/cd/wcbeck13
"Among the Waves" is probably the most experimental song on the album, but it doesn't devolve into a halfwit hybridity of the cheapest variety (as I've too-often encountered in the last six months of reviewing new alternative country records and the artists who deliver them unto us). First Flight wraps up with the fragile serenade of "Cathy Jo," a track that echoes the melodies of an ancient Americana and speaks to the underlying devotion that W.C. Beck has to its culture. You don't have to be particularly keen on singer/songwriters to get into Beck's sound, but for those of us who pore over the works of time-honored troubadours both past and present, his contribution to modern roots music is one that deserves every ounce of the hype and attention that it's been attracting in the last couple of years.
G.E. Williams