Those coming to Guns 'N' Roses bassist, Duff McKagan's, solo show at Chicago's Thalia Hall on Thursday expecting to hear the rock 'n' roll renaissance man run through a set of GNR big hits might have left disappointed…and there were many attendees in Guns shirts at the show. But for those up to date with what Duff is doing on this tour or those with open minds, they were treated to something special at this intimate gig and got an opportunity to see another side of this musician from one of the biggest rock bands in the world.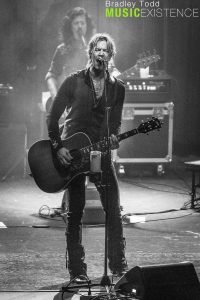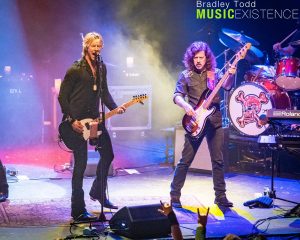 Duff's new album, Tenderness, is a folksy, twangy, country-ish, bit of Americana, with a Duff twist to it. The record is 11 tracks and is melancholy at times. Its title and lead song, Tenderness, is Duff's take on what this world could use right about now. And the emotional feels of that song continue throughout. What sets it this album apart from other country offerings is Duff's decidedly un-uncountry vocals, giving it a unique voice.
It is this mellow Duff McKagan that is out on tour now, and it is a pleasant surprise how well it works. McKagan is backed by Shooter Jennings and his very competent band, which even includes some fiddle. The group swung through every track from Tenderness, and also played a few GNR tunes (see setlist below), as well as a Clash cover in a nod to Duff's punk roots.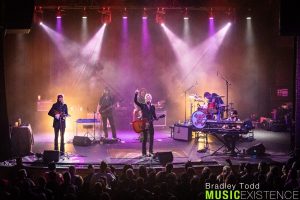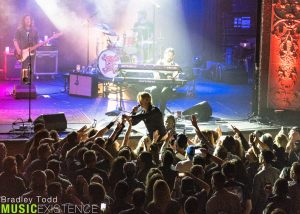 The show was very enjoyable, well paced, and allowed Duff to interact with the crowd in a way that isn't feasible at Guns shows: he told some jokes, came down into the crowd during one song (see photo gallery below), and talked about his album and family a bit.
Shooter Jennings, who worked with McKagan on the Tenderness album, opened the show, setting the style and mood for what was to come.
Photo Gallery Below Setlist
SETLIST
You Ain't The First
Breaking Rocks
Tenderness
Chip Away
Feel
Wasted Heart
River O Deceit
Dust N Bones
Last September
It's Not Too Late
Falling Down
Cold Outside
Parkland
Clampdown
Dead Horse
Don't Look Behind
Deeper Shade