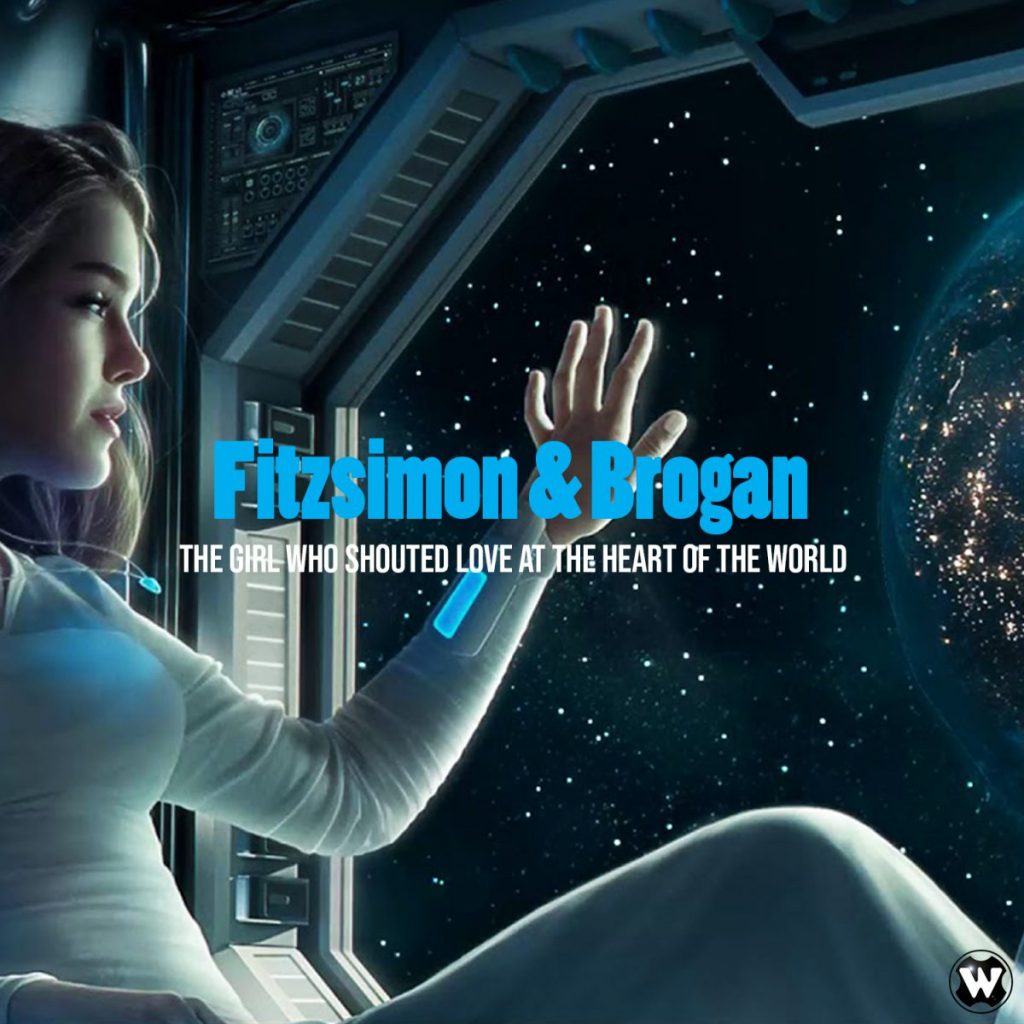 Neil Fitzsimon, the songwriter, and Bee Brogan, the vocalist, aim to produce "Pure Pop For Now People." Preferring to remain faceless in an industry that holds image in high regard, the pair have gone on to form a songwriting/production partnership that led to placement of their songs in Film and TV, including a USA Sci-Fi Feature Film. They also wrote a musical, Jack Dagger, which was showcased at the Greenwich Theatre, London for the Musical Futures Award. It was also showcased at the Bridewell and the Royal College of Music in London.
Recently, the duo had a track reach number 3 on a French national download chart. Their lyric videos for "Big Blue World" and "Girl in a Gilded Cage" both reached #2 on the Beat100.com World Videos chart, for which they were recognized by the Indie Music Hall of Fame. The latter reached #1 on the Belgium iTunes singles sales charts and was nominated for a 2019 Independent Music Award. The Billboard Magazine Emerging Artists have been featured on the NBC Radio and Westwood One Radio networks. They've recently recorded tracks with long-time David Bowie drummer, Woody Woodmansey.
Neil took time out from his busy schedule to answer some questions about their latest album release, "The Girl Who Shouted Love at the Heart of the World."
MUSIC EXISTENCE: Thanks for taking the time, Neil.  We are honored to be speaking with such an incredible songwriter and guitarist. What inspired you to follow your chosen career path as a musician?
NEIL FITZSIMON: I just found that going to concerts wasn't enough for me. I needed to be part of it.

ME: Was there any one event in your life that led you to record and release, "The Girl Who Shouted Love at the Heart of the World?" How did you come up with the title and what does it mean?
NF: Well, I've got to admit that the title was inspired by a Harlan Ellison story entitled, 'The Beast That Shouted Love at the Heart of the World.' So, I slightly rejigged it as there is no copyright on titles. To be quite honest, I don't buy into this muse thing taking you over. I just believe that it is a thing that you can either do or you can't, and no amount of practice will make a difference, if you haven't got that spark and natural talent.

ME: Who has been your single biggest influence, musically?
NF: The Beatles. Without doubt the greatest band ever. Without them, music as we know it today, would not be the same without their influence.

ME: How about personally?  Who influences you in your daily life?
NF: My two cats, Robbie and Bertie influence me greatly ever day, as they run our home and myself and Bee are just the paid staff.

ME: "This is Love" is your new single.  Tell us about the song, the recording and writing process for it, and what you hope your fans will get from it?
NF: Well, Pat Collier who produces our stuff also produced the international hit, 'Walking on Sunshine' by Katrina and The Waves'. I wanted to write a song that was as summery and as uplifting as that track. I found that it's far more difficult to write a song about being happy than it is about being miserable and lovelorn. I once read that if you were planning to write a song entitled, 'I'm in Love,' it'd better be good.

ME: I know it's a tough choice, but what is your favorite song on the new album, and why?
NF: You're right, it is a tough choice. But, if pushed, I would most probably go for 'Screamersville,' as I think that's a really strong song with excellent performances and a great production.

ME: What do you enjoy doing, outside of the spotlight?  Any hobbies?
NF: We are both avid readers. Love watching TV and obsessed by film, and I am a fanatical supporter of Chelsea Football Club.

ME: Any plans for a follow up single?
NF: Well, that's not down to us. It's a joint decision between us and our label. But, no doubt, there will be a follow up single in a couple of months.

ME: What has been the biggest musical accomplishment of 2019 so far?
NF: In the past, we have worked with Pete Thomas (Elvis Costello's drummer), and are currently working with Woody Woodmansey, David Bowie's drummer in the Spiders from Mars. It's been great and honour to work with Woody. He is such a lovely bloke. We're meeting up with him at a Bowie festival in June. We're really looking forward to it.

ME: FaB doesn't really perform live…is there a reason, or do you just prefer the studio to the stage?
NF: We definitely prefer the studio. We did a lot of gigging in the past, but it was not something that we were entirely comfortable with.

ME: How about some parting words for your fans?
NF: We'd like to thank all of them for supporting our music, that has enabled us to get a number one iTune single in Belgium this year, which was 'Girl in a Gilded Cage.' And that song is also up for an IMA award for best song, in New York, USA, at the end of June.
ME: Thanks so much, Neil.  Best of luck for the success of the album!
http://www.fitzsimonandbrogan.com
http://www.facebook.com/fabpopuk