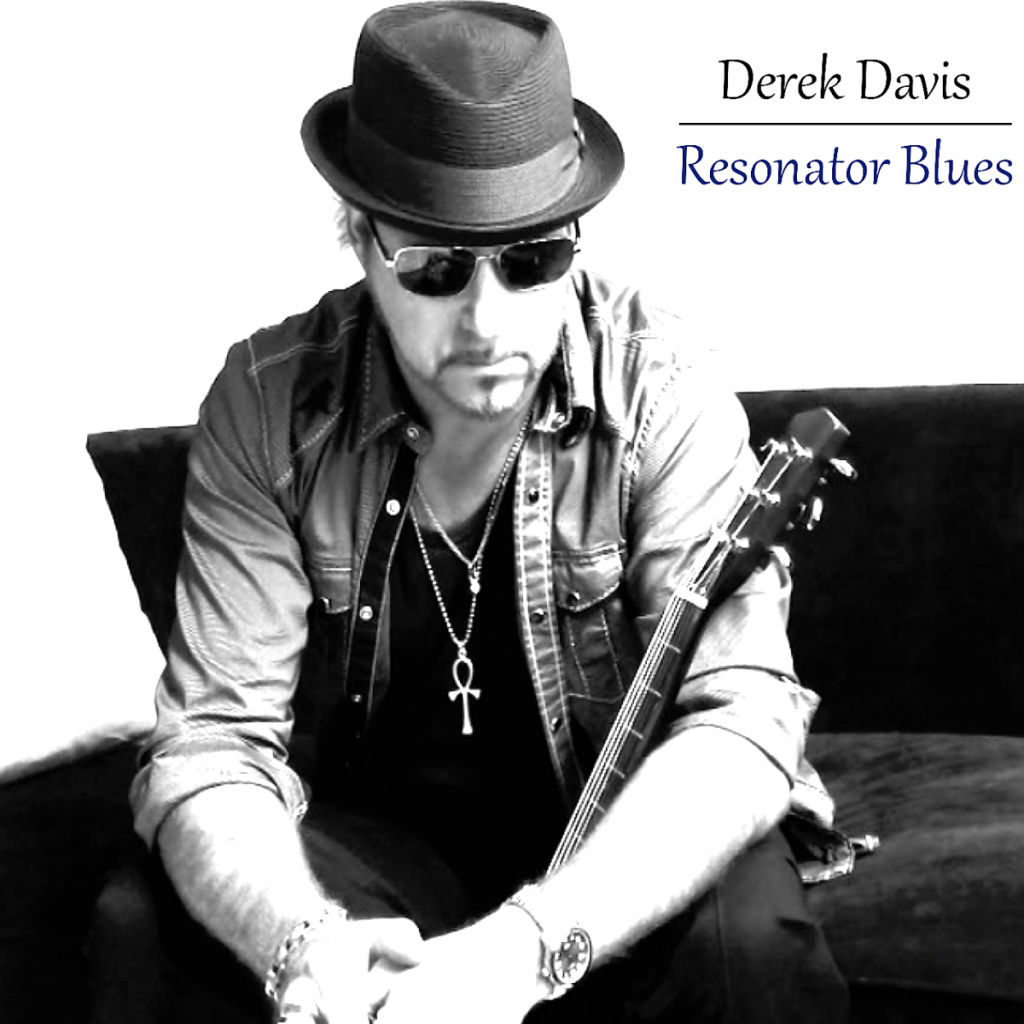 This may sound as a bit of a cliché, but not everyone can play the blues and that is something that it shows–you can tell with just listening when someone plays this genre and it's not feeling. The blues is about feeling and is about swagger, which is something Derek Davis has proven with his latest release, "Resonator Blues."
Since his 2012 debut, "Re-Volt," this is Davis' third solo album and we have to say that has been a steady increase in quality for him, often learning from his mistakes and now sounding like a well-rounded musician in every sense of the world.
And here's the thing: Davis is all about enjoying himself and having a good time, which is something that is the focal point of "Resonator Blues." There's a profound influence of Roots and a little bit of Rock thrown in there, thus making this album something a bit more eclectic.
This is something that he shows quite clearly with the first two songs, the title track and "Sweet Cream Cadillac," which are light-hearted, straightforward and party-like tracks, with a Davis spreading quality and swagger with every vocal line. Leaving aside the drums, he plays all the guitar and bass parts plus all the vocals and lyrics, so this is truly his own musical vision.
"Mississipi Mud" is a great combination of blues, folk and country, which makes for one of the best tracks of the entire album and puts Davis' gritty vocal style in the spotlight in the best possible manner. I truly enjoyed "Jesus Set Me Free;" it has a feeling of those classic Western movies that puts a smile on my face and shows Davis having the time of his life with the vocal lines, which are fast-paced and as energetic as you can imagine.
On the other hand, "Whiskey and Water" has a lot more swagger and is a bit more slow-paced, which fits quite well with the feeling and atmosphere of the track –it's definitely one of the best songs of this "Resonator Blues." It has some of the best rhythm bass of the album and that is worth pointing out.
"Unconditional Love" follows suit that Western feel that we have mentioned before, with a major emphasis on the harmonica and a gritty Davis, whose vocal performance is also one of the spotlights in this particular song. Finally, the album says goodbye with "Prison Train," which is frantic and straightforward, which is a great way to finish an album of this nature–there is a certain tension and intensity in this song that is quite good.
"Resonator Blues" deals with the common issue of not being the most eclectic of albums, but Derek Davis finds a way of making it work and delivers with the vast majority of the songs, which is something worth pointing out. It's an album that is fun, enjoyable and with a musician firing on all cylinders, thus becoming one of the strongest releases so far this year.
Not many can feel the blues and very few can deliver like Derek Davis' "Resonator Blues."