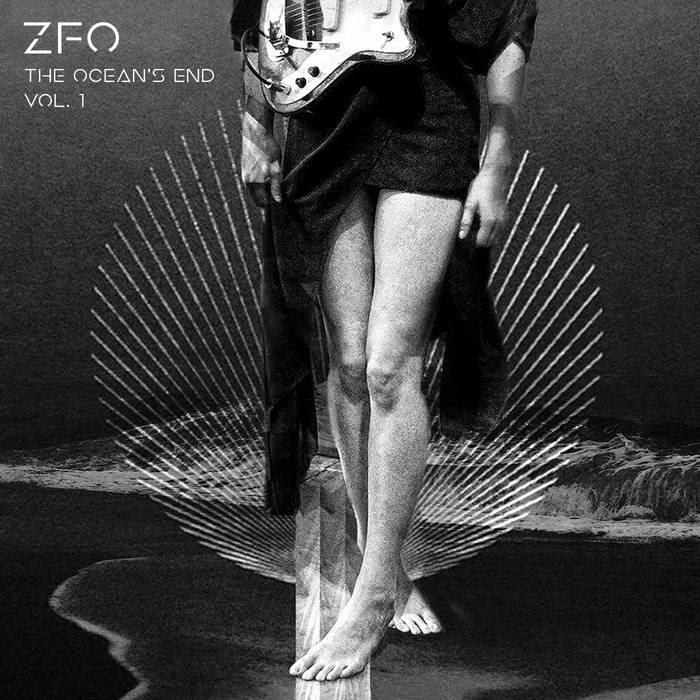 In an unstoppable catchy stomp, the gigantic grooves in the opening riff of "Bondage Swan" emit a crushing muscularity that listeners can expect to find a whole lot more of throughout The Ocean's End, Vol. 1, the new record from Zero Frequency that's making a lot of noise this spring. Zero Frequency are piling on the distorted dirges and decadent lyrical diatribes like they never have before in this latest release with tracks such as tracks, "Black Light Stage," "West Coast Refrain" and "Heavy Steady Grip,"  as they flirt with a wide range of influences and styles.
 "Artemis Descends," "Euphoria, Euphoria" and "Take It Deeper" are in-line with what Zero Frequency have built their studio reputation around, but there's an experimental edginess to "Disco Ball Rider," "Death at Sea" and the Cream-nod "Sunshine of Your Lust" that wasn't present in previous cuts; there's a flowing, freestyle sense of unpredictability as we move from one track to the next, which is a good thing.
BANDCAMP: https://zerofrequency.bandcamp.com/album/the-oceans-end-vol-1
The master mix is admittedly pretty gritty, but I get the impression that this was completely intentional on the part of producers. Instead of filtering the riffs in "Radio Love Rampage," "Disco Ball Rider" and "Bondage Swan" through a super-defined EQ, these songs are allowed to live and breathe as the wild, untamable animals that they would be in a concert setting. There's nothing to prevent the sizzling-hot guitar solo from having its way with us in "Radio Love Rampage," just as trying to stop the bassline groove of "Black Light Stage" becomes overwhelmingly futile by the time that we hit the 0:15 mark in the song.
 If you're like me and can't get enough of a dirty rock n' roll swing when you hear one, Zero Frequency's The Ocean's End, Vol. 1 was definitely made with you in mind. Whether we're playing this album on shuffle or simply enjoying its tracklist arrangement, the music is cohesive, consistently moving in its bold stylization;  constantly delivering a chill-factor that most diehard rock fans live for. Zero Frequency have been circling this kind of an ambitious release for a long time now, and I must say that it's good to see them finally come into their own and executing an LP that is worthy of their highly respected name.
Loren Sperry