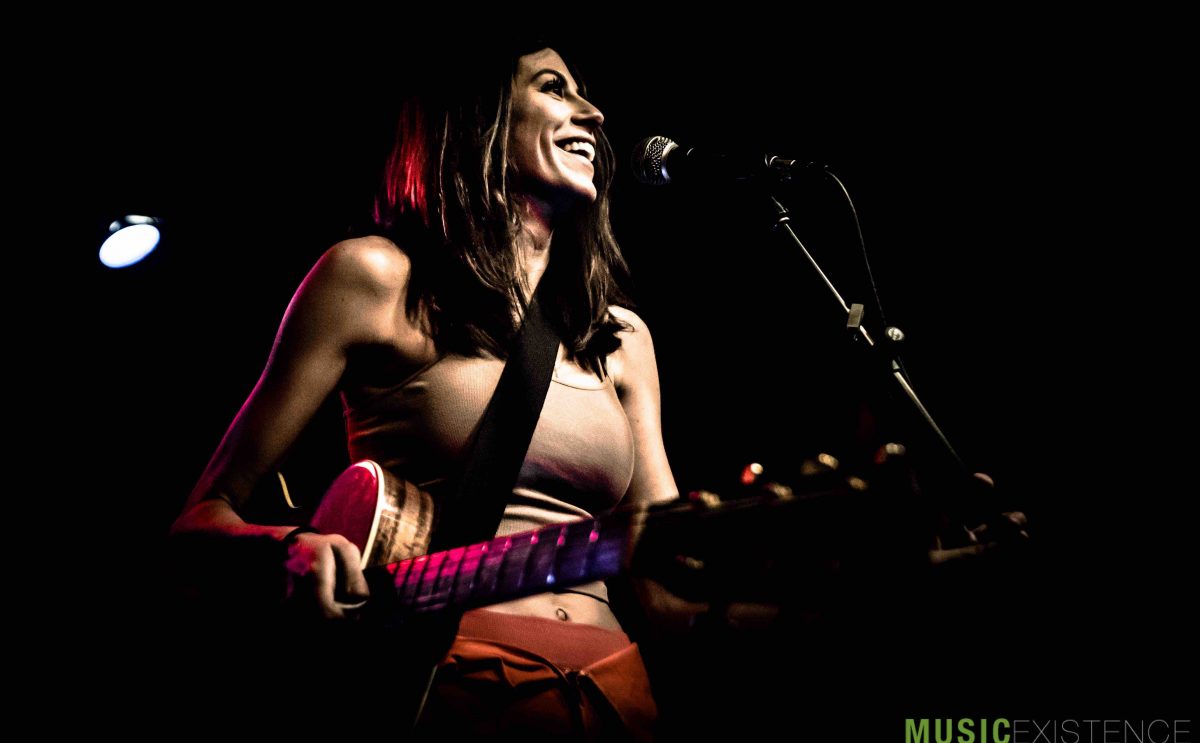 Katie Toupin – Great Scott – Allston, MA – May 11, 2019
Katie Toupin, the sublimely talented former keyboard player for Houndmouth, brought along her song book and infectious spirit with her to Great Scott on the outskirts of Boston, Massachusetts this past Friday to the delight of all of those lucky enough to grab a ticket to the intimate performance.
Toupin's set in Boston centered around the songstress delivering somewhat stripped down but heartfelt renditions of most of the tracks from her upcoming debut LP as a solo artist, Magnetic Moves, due out on June 14th.
Since she stepped away from Houndmouth Toupin has spent the last three years in the midst of what could best be described as a vision quest.
Not only did the singer song writer have to try to find her own voice outside the confines of a band for the first time in her career.  Toupin was also left with attempting to ascertain if she was capable of carving out a post Houndmouth path for herself as a solo performer.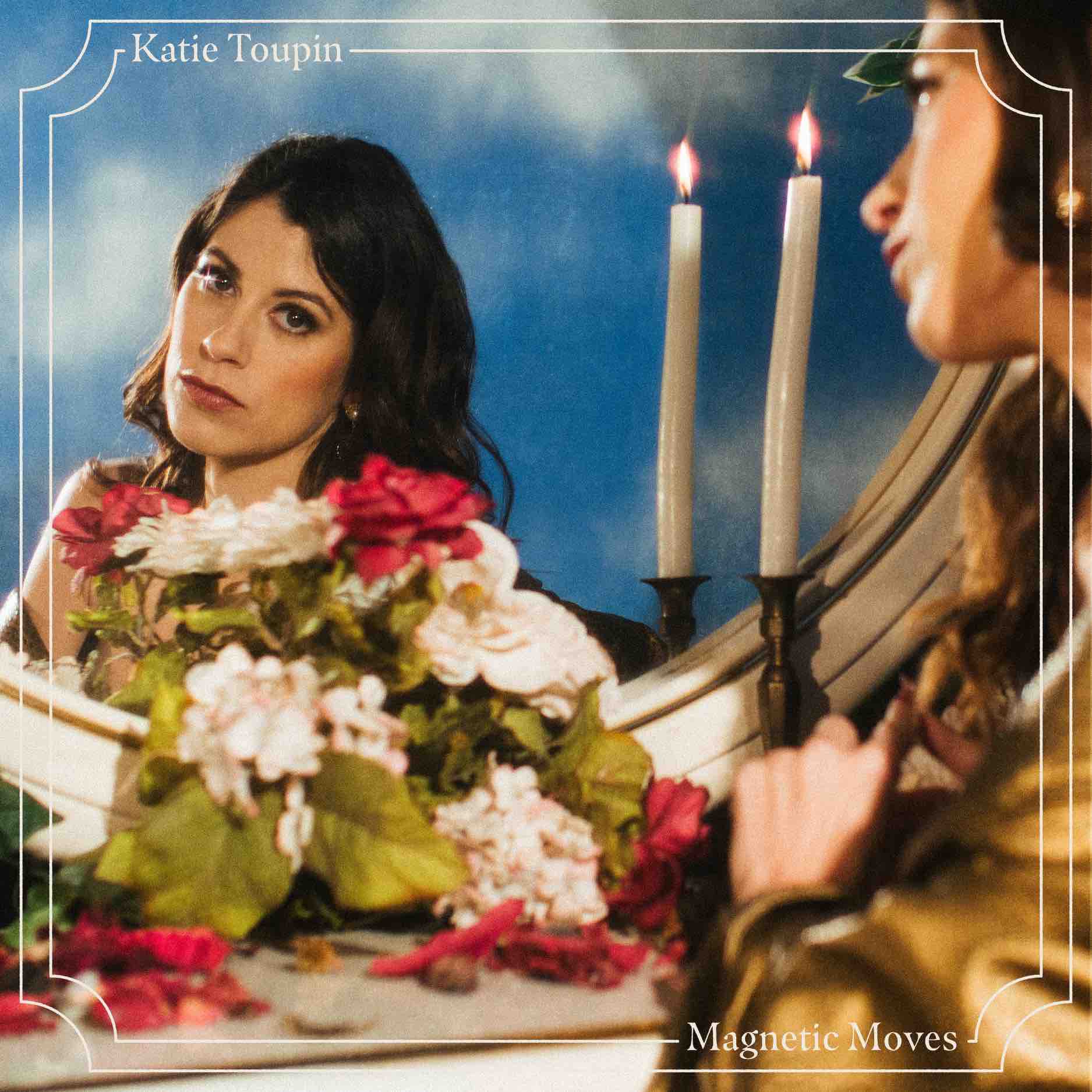 Katie Toupin – Magnetic Moves – Out on June 14, 2019
In 2018 Toupin recorded and released the soulful Moroccan Ballroom EP to primarily positive reviews. Recorded live without any overdubs or edits at West Los Angeles' Village Studios, the tracks proved to any potential doubters that the singer was still more than capable of churning out songs that could easily hypnotize any listener.
Toupin herself called the EP "a good first step," however, like her move from Kentucky to the West Coast a few years back, Moroccan Ballroom turned out to be just a stop in her ongoing personal and professional evolution.
There has never been an official reason ever stated as to why Toupin ended up striking out her own after working for years to achieve a fair amount of success with Houndmouth.
Toupin has repeatedly mentioned in interviews that she's not at liberty to discuss the terms of the fracturing.  However, anyone that was paying attention to Houndmouth's music, as well as the band's live shows, may have likely figured out something was off kilter.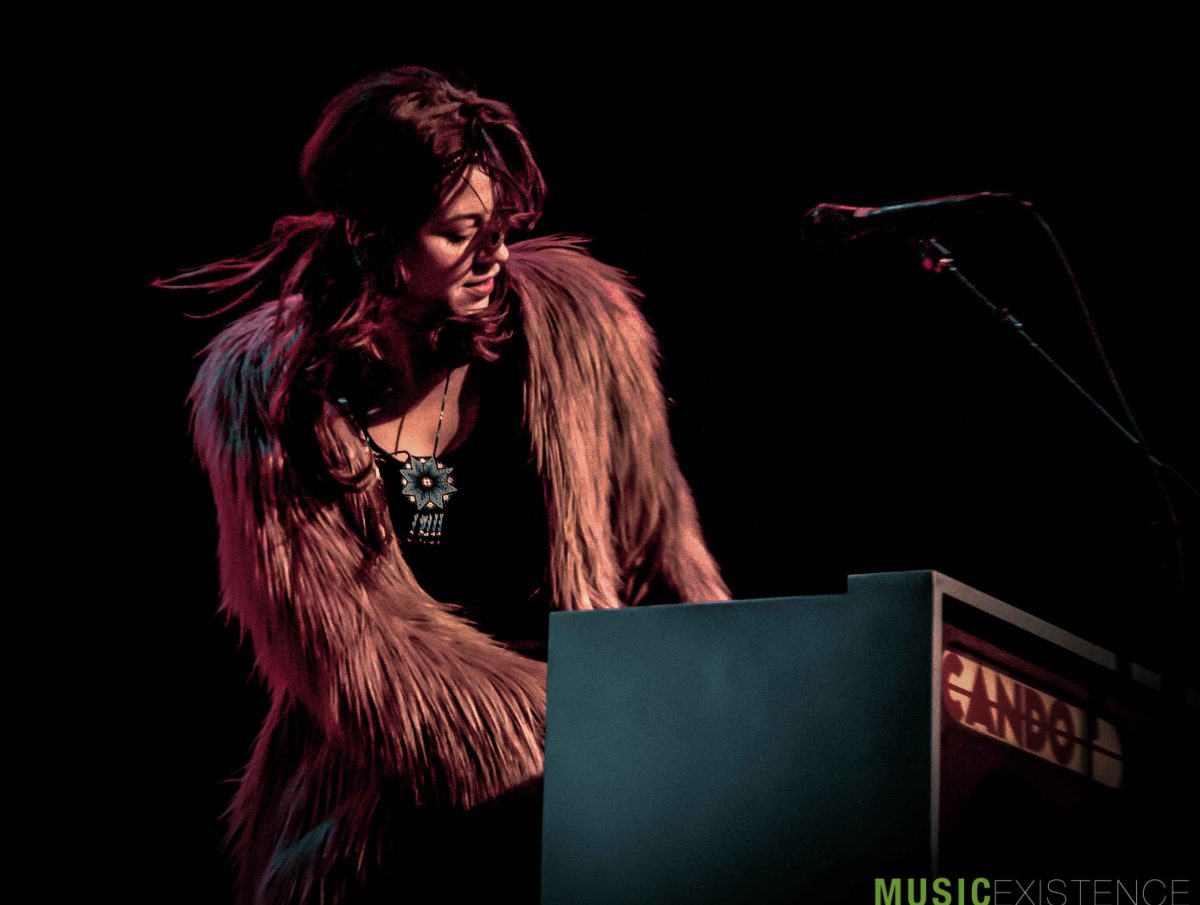 Katie Toupin – Bijou – Knoxville, TN – March 2016
After being a much bigger part of Houndmouth's debut LP, 2013's From the Hills Below the City, Toupin's role on the band's next record, 2015's Little Neon Limelight, came across as being somewhat muted.
Perhaps more telling was at Houndmouth's live shows the songs Toupin was featured on and Toupin herself, seemed to be becoming more and more relegated to the background. It was as if the boys club that may have existed within Houndmouth had seemingly taken over the locker room right in front of Toupin's eyes.
Having seen Houndmouth perform quite a number of times throughout this period, it was also becoming somewhat obvious that Toupin simply may have not been getting very much out of being a part of the band anymore.
Fast forward to today and It's actually quite irrelevant as to whether their eventual split was driven by Toupin or the other members of Houndmouth.  Toupin is clearly focused on the present and whatever the future may hold for her in and outside of the world of music.
Thus the most important take away in 2019 should probably be that Toupin has not only found her way musically again, she seems happier, healthier and more eager to take on the world than she's ever been.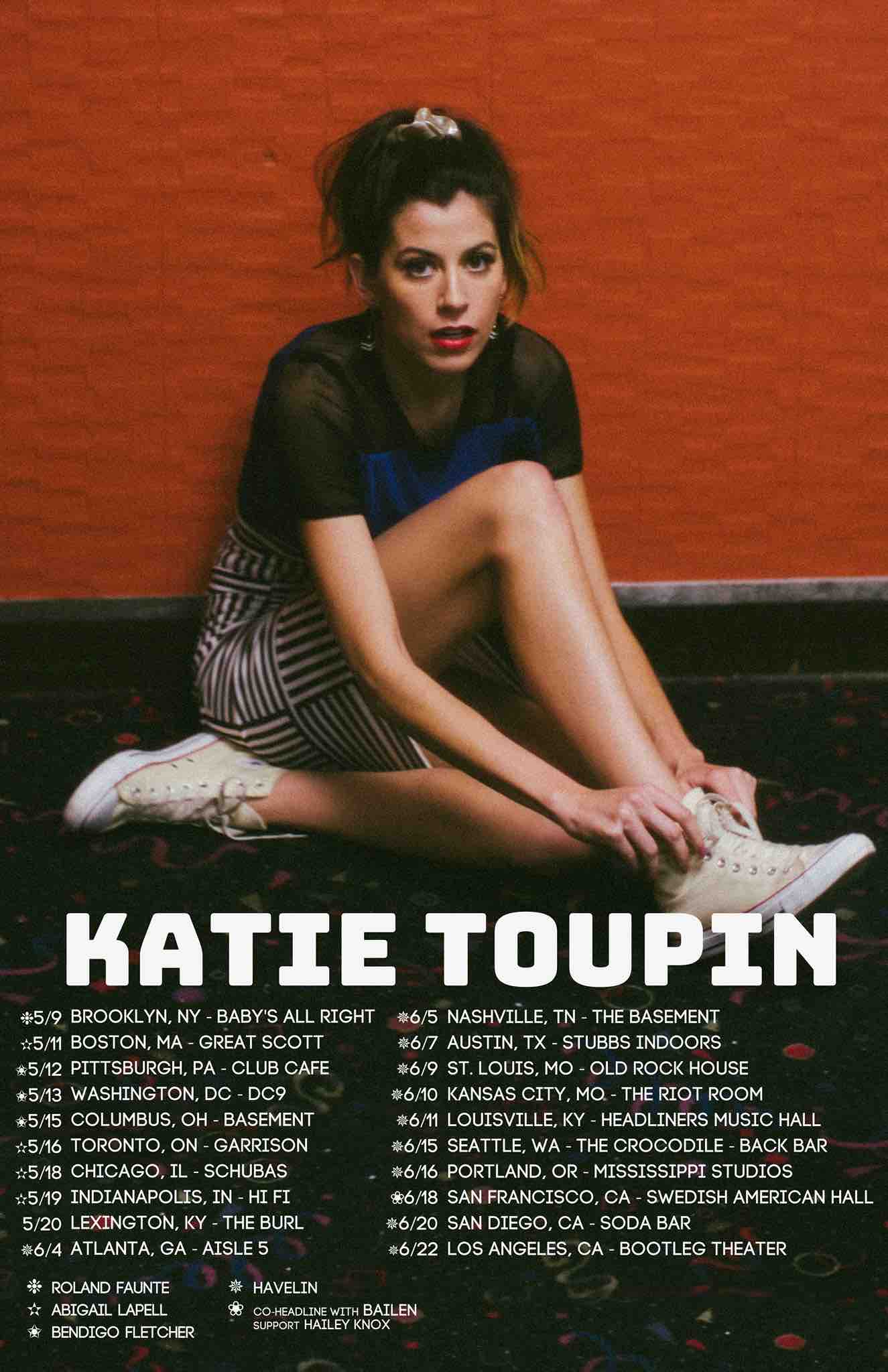 Katie Toupin – Magnetic Moves – Spring 2019  Tour Dates
Most of us can't seem to properly find ourselves after a tumultuous separation without first going through a break-up period and the songs' off of Toupin's forthcoming LP Magnetic Moves, seemingly speak to this line of thinking.
The songs featured on Magnetic Moves are emotionally driven pieces that echo vulnerability, heartbreak and uncertainty while at the same time also breathing life into themes such as redemption and hope.
Toupin, along with multi instrumentalist Michael Chavez, tackled her new collection of songs in Boston without the assistance of anything that could have been even remotely considered a stage belle or whistle.
Instead, the pair focused on making personal connections with the audience that were  buoyed by arresting story telling as well as an ample amount of humor.  Toupin's time on Great Scott's diminutive stage subsequently came across as deeply personal, lighthearted and for a lack of more eloquent term, fun.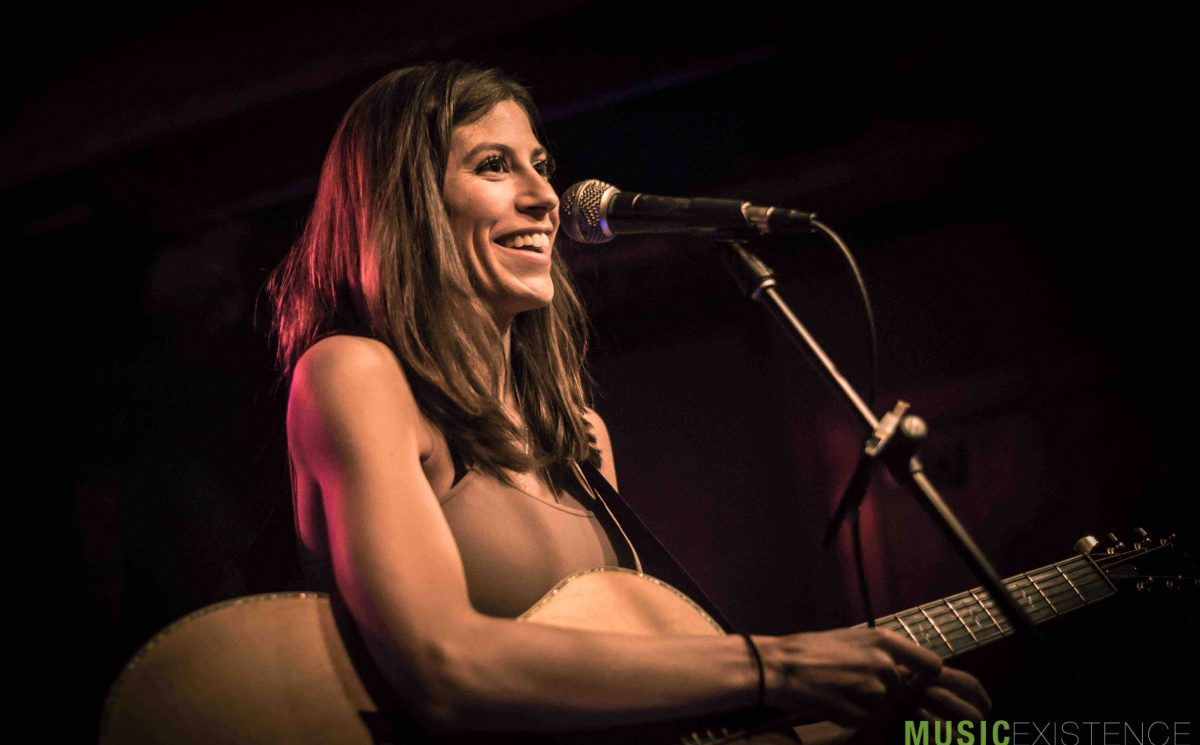 Katie Toupin – Great Scott – Allston, MA – May 11, 2019
Often times when solo performers or a duo attempt to play to a larger audience the shows can often come off as boring and disconnected, even if the music being played piques a palatable interest.  Toupin's time in Boston did not suffer from either of those maladies.
The playful interactions she shared with Chavez, her honesty and willingness to open up emotionally to the audience as well as her ability to channel the best of Grace Potter, Patsy Cline and even a bit of Amy Winehouse into the equation made Toupin's performance at Great Scott one to remember.
Instead of regurgitating Toupin's set list from Boston and sharing details behind some of the songs and stories that make Magnetic Moves an album so worth investing in, I'd like to suggest you take the time to get out and see Katie Toupin and Michael Chavez perform these songs together for yourselves.
The tracks from Magnetic Moves come alive in the intimate venues this tour is playing to. More importantly you don't just hear these songs in a live setting, you feel them, you relate to them and you instantly bond with them.  Isn't that what all great music is supposed to do in the first place?
It's tough to say exactly where Toupin will go from here on out but if Magnetic Moves and the current tour to support the record are any indication, the songstress has seemingly set her controls for the heart of the sun, or at the very least, Planet Happiness.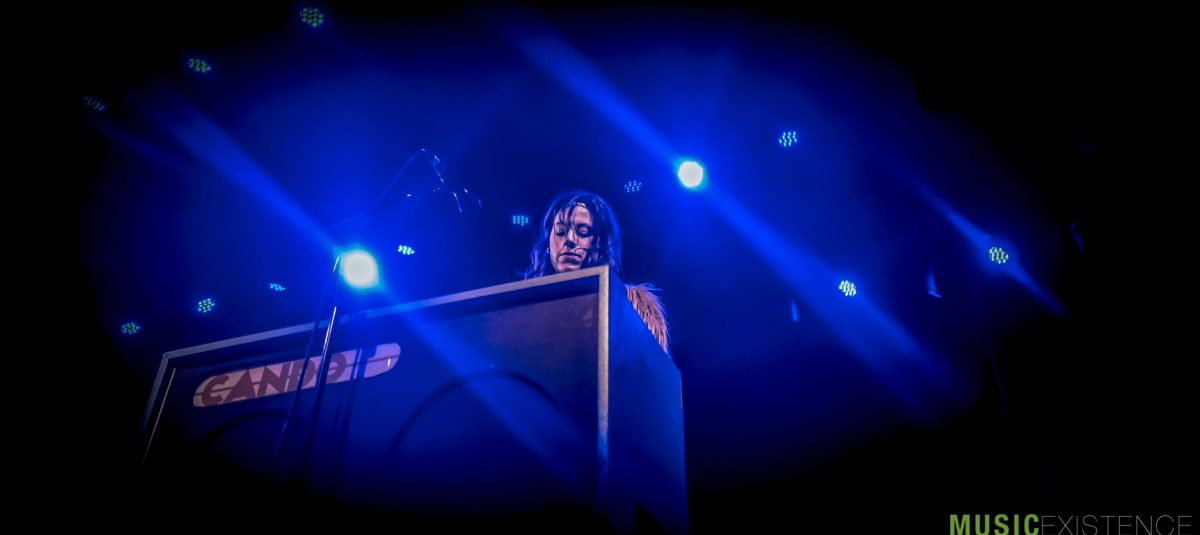 Katie Toupin – Bijou – Knoxville, TN – March 2016
Connect with Katie Toupin (click icons):

All Writing & Show Photography:  Robert Forte
Instagram: 40_photography: http://www.instagram.com/40_photography/
Facebook: @4zerophotography: https://www.facebook.com/4zerophotography/