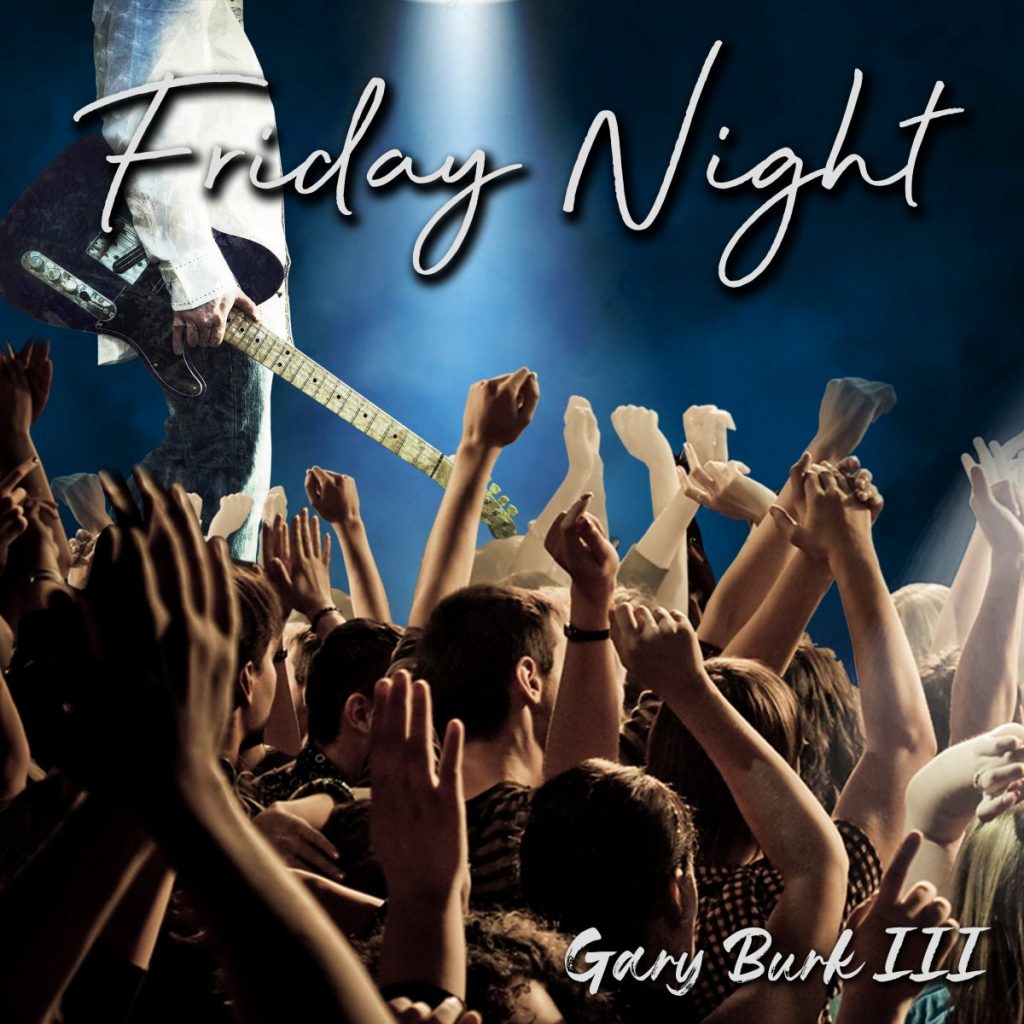 There is something worth pointing out about Gary Burk: the man is a huge guitar fan and he lives and breathes for this craft, so it's not surprising that his career has always been in a constant state of development, striving to do better and to create much more musically accomplished tracks. This is what leads to his latest single: Friday Night.
The great thing about singles and EPs is that they always leave place for experimentation and this is something that Gary delivers with great capacity. The title track and main single is a song about the party lifestyle of being a musician; it's a fun, straightforward and catchy track, with a very strong chorus and a mid-tempo that works like a charm. Gary's vocal performance is solid, with a bit of swagger and it's quite easy to enjoy.
One of the things that I love about this particular song is that it has a very party-like feel to it and is very uplifting, with a very precise approach and it shows Gary becoming a much more season musician, who knows what he wants and knows how to accomplish it. This is something worth pointing out is that Friday Night delivers with a certain rock and roll flavor to it; it's a fascinating combination of rock and country, which has become somewhat Gary's formula in recent times.
Overall, Friday Night is a solid track and it's going to be very enjoyable for those that want more music from Gary; it's fun, enjoyable and its shows a musician who is improving with each release.
–Kevin Tanza