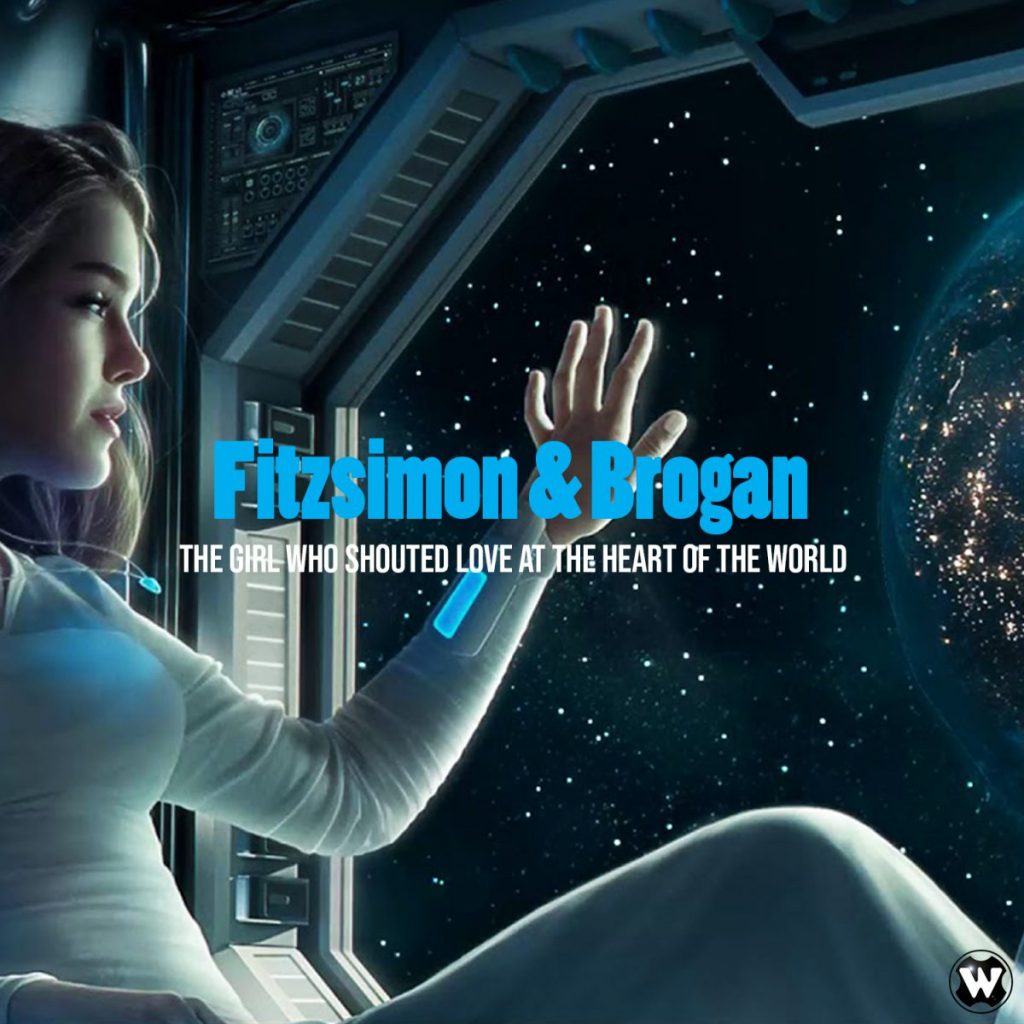 Fitzsimon and Brogan (FaB) is a very interesting project: it was founded by Neil Fitzsimon as the songwriter and Bee Brogan as the vocalist, keyboardist and drummer. Based in London, their goal with this project was to deliver quality pop of a very classy vent and they were backed by musicians like bassist Dave Bronze (of Eric Clapton fame) and guitarists Tobias Boshell (Moody Blues) and Pip Williams.
What makes this group so interesting is that their goal is pretty clear and they deliver with tremendous musicianship and melodies that stay in your head from the get-go; this is an album that could have been released in the 70s and with a few minor tweaks it would work like a charm in that era. Fitzsimon and Brogan know what they want and they deliver with class and gusto.
One of the main traits of this album is that it's very musically homogeneous: it follows a very clear structure where there are a lot of catchy melodies, a very fun and lighthearted feel to it and overall a set of very accessible songs. This isn't a bad thing by any stretch of the word; Fitzsimon and Brogan know what they want and they do it quite well.
There are a few highlights that are worth pointing out, with the opener This is Love being the first one. This is a very enjoyable track, with a very accessible main melody and a chorus that is going to stick in your mind quite easily–Fitzsimon's songwriting abilities are quite to the point here and it's something that is going to become very normal throughout the whole album.
Venus in Reverse is another track that I like to mention because it has a more rock and roll feel to it, with Brogan gaining a much more central role in the drumming department and the layered vocals works quite well here. There is also a strong guitar presence in Someone I Know, with one of the best vocal performances done by Brogan in this album.
There is also the fantastic rhythm in My Soul to Keep, which maintains the almost campy and positive feel of the whole work, but it has a different approach and that change is welcomed here. One of the strongest aspects of this album is the layered vocals, which translates to a very warmed and enjoyable performance by Brogan.
The title track is in the last part of the album and it's a bit of a quiet piece, with a structure somewhat similar to My Soul to Keep, but a bit slower. What makes this piece so interesting is the juxtaposition between that quiet pace and the great vocal melodies.
Overall, The Girl Who Shouted Love at the Heart of the World (May 24th release) is a very strong pop album and it can appeal to someone that wants to enjoy something that is both accessible and very well-written. This is an album that was conceived by people with a very precise goal and I can say that they accomplished said goal.
-Kevin Tanza