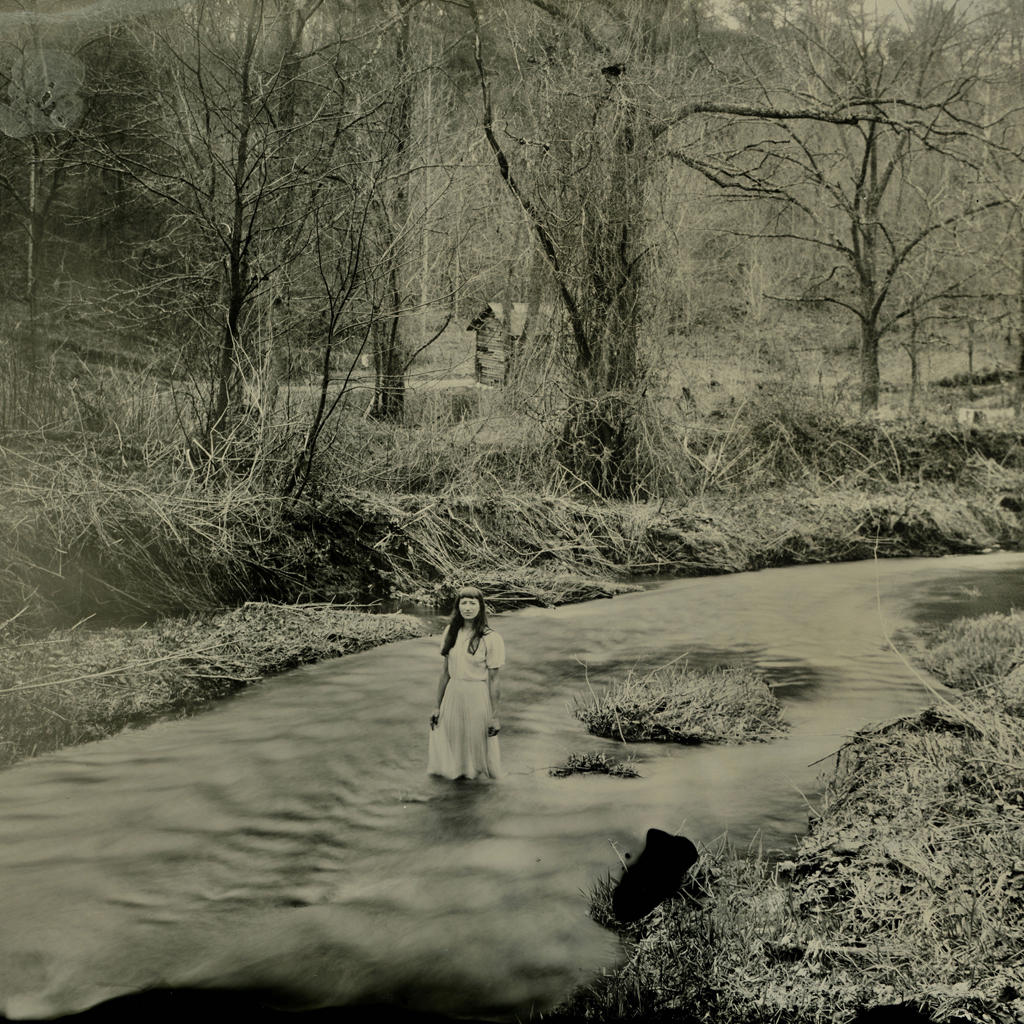 URL: http://www.goldlightmusic.com/
Sonic daggers disguised as playful string melodies assault us ever so slowly in the dirge of percussive strums that form "Heart of Black." The voice of an angel finds its perfect match in "Nobody's Baby." Acoustic guitars adopt a surreal swing that is only tempered by a devastatingly chilling drum in "Release." Stinging piano keys come to us flanked with a bruising garage groove in "Papa Knows Best." Our hearts melt under the heat of the harmonies during "The Last Picture Show." A 'grassy melodicism meets a folky poeticism in the throes of "Death." "Being Sweet" lives up to its self-explanatory title while "One Thing After Another" dispatches some a walloping twang that Nashville hasn't heard in decades. We're instantly trapped in the clutches of Gold Light and Snakemusk's supple duet in "The Heart is a Lonely Hunter," and if you thought that you'd heard the best of these two artists in the individual discographies that they've shared with us thus far, you'd better strap yourself in and brace for the impact of these aforementioned songs that their first collaborative LP, Shadows In The Shallows, has to offer anyone who picks it up this coming May 10th.
Gold Light and Snakemusk hold literally nothing back from us in Shadows in the Shallows, but I wouldn't go as far as to call their debut record together an exercise in reckless indulgences. True, "The Last Picture Show," "One Thing After Another," "Release" and "Papa Knows Best" are divinely eccentric and reject every opportunity to play it safe with a mainstream groove, but they've got more of a melodic moxie than almost any other group of songs that have appeared on the same album together in 2019. In the half-dozen listening sessions that I spent analyzing all nine of these tracks, I never got the impression that Gold Light or Snakemusk were competing for my attention in any one particular instance; in fact, quite the contrary. "Being Sweet," "Nobody's Baby," "The Heart is a Lonely Hunter" and "Death" seem to bring out the very best qualities in both of these artists, and through the efficiency of their song structures, we're never robbed of a drop of their signature tonality as a twosome.
In a year that has produced mixed results when it comes to debut affairs, Shadows In The Shallows is one record that you can one hundred percent count on for a satisfying listening experience this season. From "The Heart is a Lonely Hunter" all the way through to the stoic finale of "Death," Shadows In The Shallows plays out like a progressive concept album without ever going off the rails in a fit of excess and pomp. The story of this record is told not only through the lyrics that we discover in each of its songs, but through the pendulous percussion, stirring strings and velvety vocal timbre that, when sewn together in this beautiful patchwork, forge the fabric of an Americana that many of us had feared gone from our country forever. Gold Light and Snakemusk are keeping the heart of our national artistic identity alive in this LP, and for that they deserve enormous commendations.
TWITTER: https://twitter.com/goldlightmusic
Missy Hogan