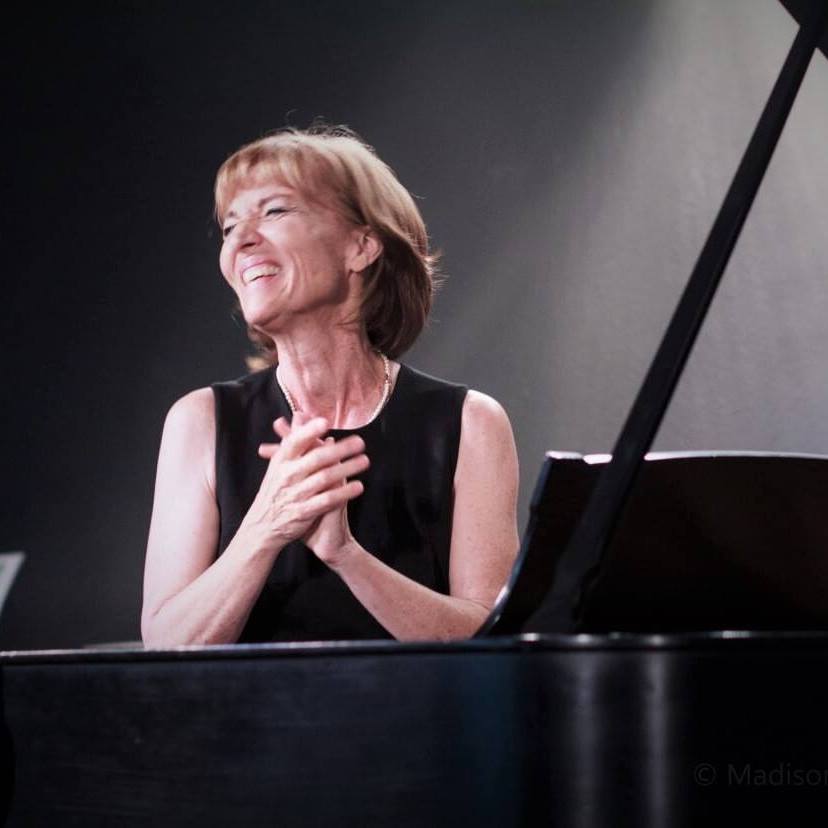 FACEBOOK: https://www.facebook.com/joeycurtinmusic/
A piano's exquisite melody is chock full of yearning as we enter the opening bars of "Chrysalis," one of the amazingly angelic tracks comprising the album Tigris and Euphrates from the one and only Joey Curtin. Its simplistic drawl dispenses a poetic emotiveness that is not all that different from what a singer would espouse in their lyricism, but it's all the more divine when we hear it from an animated instrument as we do here. There's a painfully elegiac tone following the keys wherever they go, sometimes represented by the synthesizer, and in others only suggested in the symbolic slothfulness of the rhythm. There are no grooves to be grappled with in "Chrysalis," nor do we find any of the familiar hallmarks that we've come to associate with conventional pop music in the 21st century. There is only Joey Curtin, her decadently stylish piano, the synth that would seek to dash its optimistic identity, and a riptide-like undertow from an almost non-existent bassline that will leave us shaken and stirred by the time that the song has reached its stoic conclusion.
The absence of vocals actually makes this song a bit more evocative and transcendent of critical labels than it would have been were there a guest brought in to sing over the formless sonic ribbons that form the foundation for the first part of the track. Curtin fashions the keys in an effervescent radiance that quickly burns off following the halfway point in the single and is replaced with a gritty, black and white hue that diminishes the major key tone in the melody quite substantially. We don't end up swimming in a vast ocean of doom and gloom, though; instead, the song transitions into a reflective dirge that flirts with ambient classical in a couple of spots but never gives itself completely over to the reckless abandon of noise. That jazz swing she picked up from Vince Guaraldi? Yeah, that's not a part of this cocktail – "Chrysalis" is Joey Curtin at her most cerebral, and even if it isn't her most pulsating track, it's definitely among her most emotional and startlingly captivating.
Tigris and Euphrates is but one of many soul-awakening releases that Joey Curtin has under her belt, and since her bold debut back in 2000, she has taken a lot of mammoth strides as an artist and emerged as one of the most urbane songwriters in both her scene and the American underground in general. From her west coast home all the way to the Atlantic, critics like myself have become enamored with her creativity for a lot of reasons, and for me personally, it's mostly because of her constant growth as a performer. She's yet to make two records, or even two songs for that matter, that follow the same identical formula, but she's created a sound that is nevertheless hers and hers alone. Curtin has an undisputable amount of talent that she's putting to work for her excellently in "Chrysalis," and I can't wait to see and hear what she does with her amazing gifts next.
SPOTIFY: https://open.spotify.com/album/4va258cNXSdpHHSmt0Q1bp
Missy Hogan