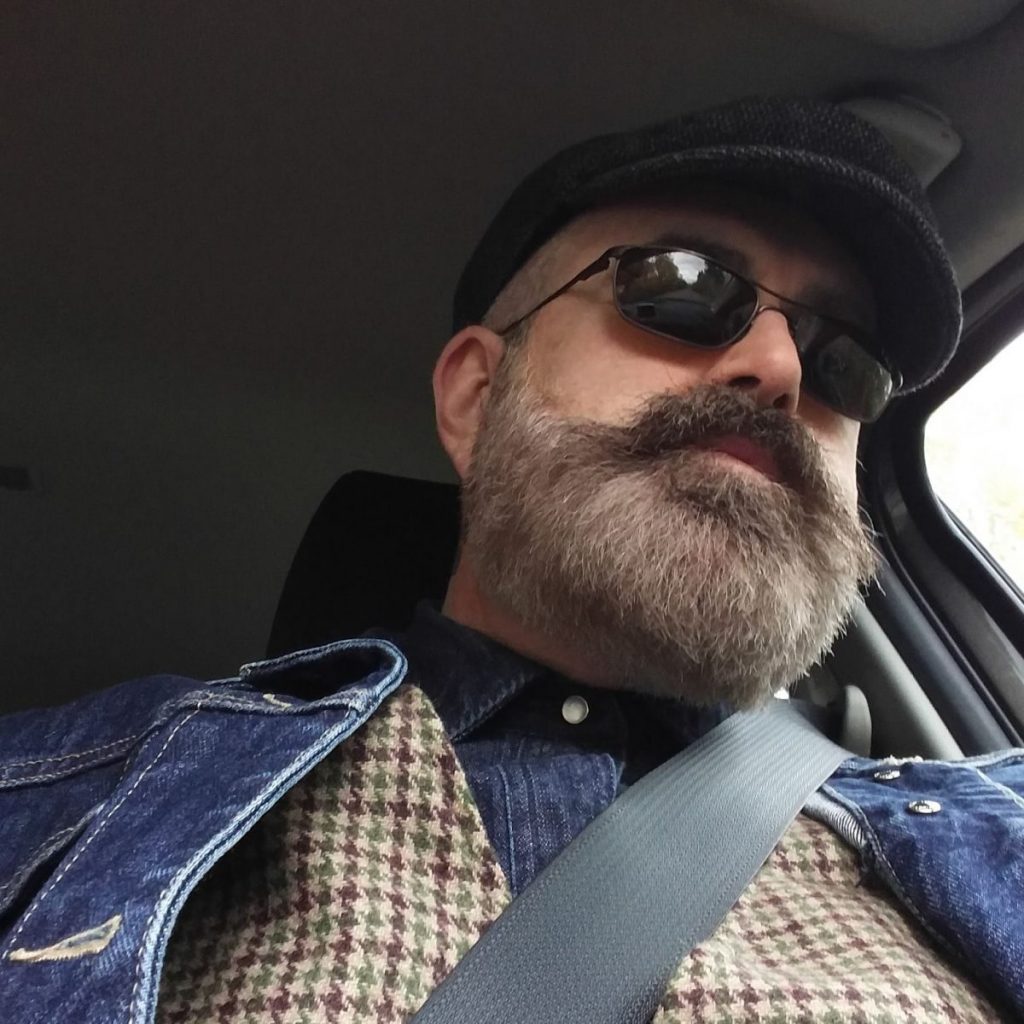 TWITTER: https://twitter.com/drakejensen?lang=en
Originally hailing from Nova Scotia and now based out of Ottawa, Canadian native Drake Jensen's fifth studio release Sideshow's first single "Talk Me Down" is the next logical step in a career path trending upward since his 2011 emergence on the scene. Indie country doesn't necessarily mean unpolished or low profile; Jensen has played before audiences in Canada and abroad, experienced chart success in far flung locations like France, and recorded his first album in Nashville. He normally focuses on his own original material, but Jensen has a keen ear for quality songwriting from outside sources and "Talk Me Down" fits the bill with room to spare. Like all great interpreters, however, Jensen claims this song as his own and pours an enormous amount of emotion and skill into its relatively brief running time.
The words for the song are unflinching. Jensen shows no sign of nerves, but rather supreme confidence, depicting a man at the end of his rope following the dissolution of a romantic relationship. Listeners can arrive at multiple interpretations of the lyric; the most obvious is this is a man on the cusp of a potential suicide, but Jensen never spells that out and, instead, allows listeners to draw their own conclusions. It's the mark of cagey songwriting and Jensen exploits it with excellent results.
He's able to do so thanks to a one in a million voice. It isn't beautiful in the classical sense of the word, but beauty takes many forms. Jensen's song may be a dyed in the wool country rocker, but he's a singer with the soul of a bluesman and knows how to get under the skin of a song and dramatize it for his audience. It isn't raw power alone. Jensen lays a lot of emotion into this track without ever sounding histrionic. I like how he reshapes the chorus each time the song comes to that point – not a single pass through of this section sounds the same as the last.
Both the drumming and guitar playing are musical highlights of the song. The drumming has a crisp snap from the first and sets a definite tone for the song while the guitar playing does a great job of hanging back for much of the song and steps to the fore at last with a brief solo during the cut's second half. It is a full band performance, however – the rhythm section provides the track with a forceful engine room and a smattering of keyboards adds further color.
"Talk Me Down" will garner a lot of well earned attention for Jensen's new album.
There isn't a single element lacking in the musical presentation and the material is mature, realized, and connects with listeners on a deep emotional level with ease. Drake Jensen's personal journey to this place has been one fraught with personal discovery and there's a cathartic edge to this track that's impossible to ignore. "Talk Me Down" will bowl over countless listeners like it did me and keep them coming back for more.
CD BABY: https://store.cdbaby.com/cd/drakejensen13
Loren Sperry