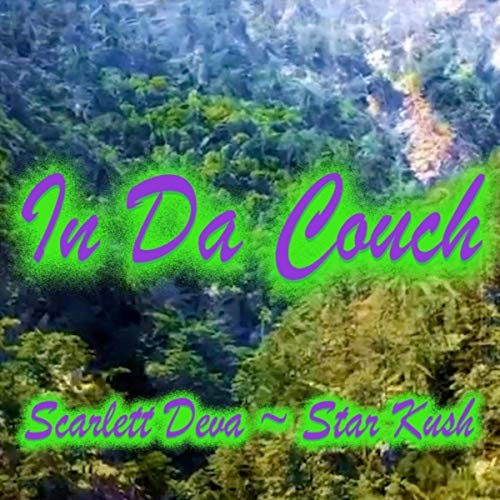 TWITTER: https://twitter.com/scarlettdeva
Buried in an ocean of fuzz and feedback, a synthetic groove finds its way to the forefront of the master mix in "In da Couch," the all-new single from Scarlett Deva out now everywhere that independent music is sold and streamed. Out of the shapeless white noise, we find a studded beat that will waste no time in entrancing us with its hypnotic swagger and excessively lush colors. There's nothing to hold back the melody in the synthesizers as it grows as tall as a skyscraper and washes away all of the tension in the implied chorus, and while the rhythm is moving as pendulously as ever, there's an eagerness in the vocal that beckons us towards the light at the end of this hazy, harmonious tunnel. "In da Couch" is a product of hybridity, and despite its lofty ambitions lives up to all of the hype surrounding its release and then some. Scarlett Deva is firing on all cylinders in this track and producing a dope tonality that can't be beat this season.
As much as this is Deva's song can't be overstated in a review of the track's substance. Were she not a part of these recording sessions, I fear that the rich, textured duality in the arrangement of the strings and the keys wouldn't be there at all. They've got a supreme chemistry that makes me want to hear them work together on future singles as well, and I actually think that rather than "In da Couch" acting as an introduction for Deva's career to a larger audience across the country, it shows off her collaborative skillset more than it does anything else. In this era of artistic collectivism, you could make the case that demonstrating her talents in this department might be a little more important than merely highlighting what sort of sound she's got, but in an ironic twist of fate, I think that she manages to do both here within what I would call the acceptable parameters of mainstream pop music.
There's still a lot of sonic ground left for her to cover, but "In da Couch" is a compelling way to get to know Scarlett Deva. This has got to be one of the most eclectic seasons that we've seen in indie pop in a long time, but the springtime hasn't been completely devoid of soul-stirring musicality of an erudite nature. Deva's got a unique sound that's going to come into its own in the next few years, but what she's already accomplished with this first nationally-recognized release is worth taking a second glance at if you've got a taste for sophisticated pop melodicism, and though it's tailored towards a particular audience over another, I wouldn't say that it's rigidly crafted and non-relatable to anyone outside of its targeted listeners. Only time will tell for certain, but I think that Deva is onto something special here.
AMAZON: https://www.amazon.com/Scarlett-Deva-Digital-Music/s?k=Scarlett+Deva&rh=n%3A163856011
Loren Sperry