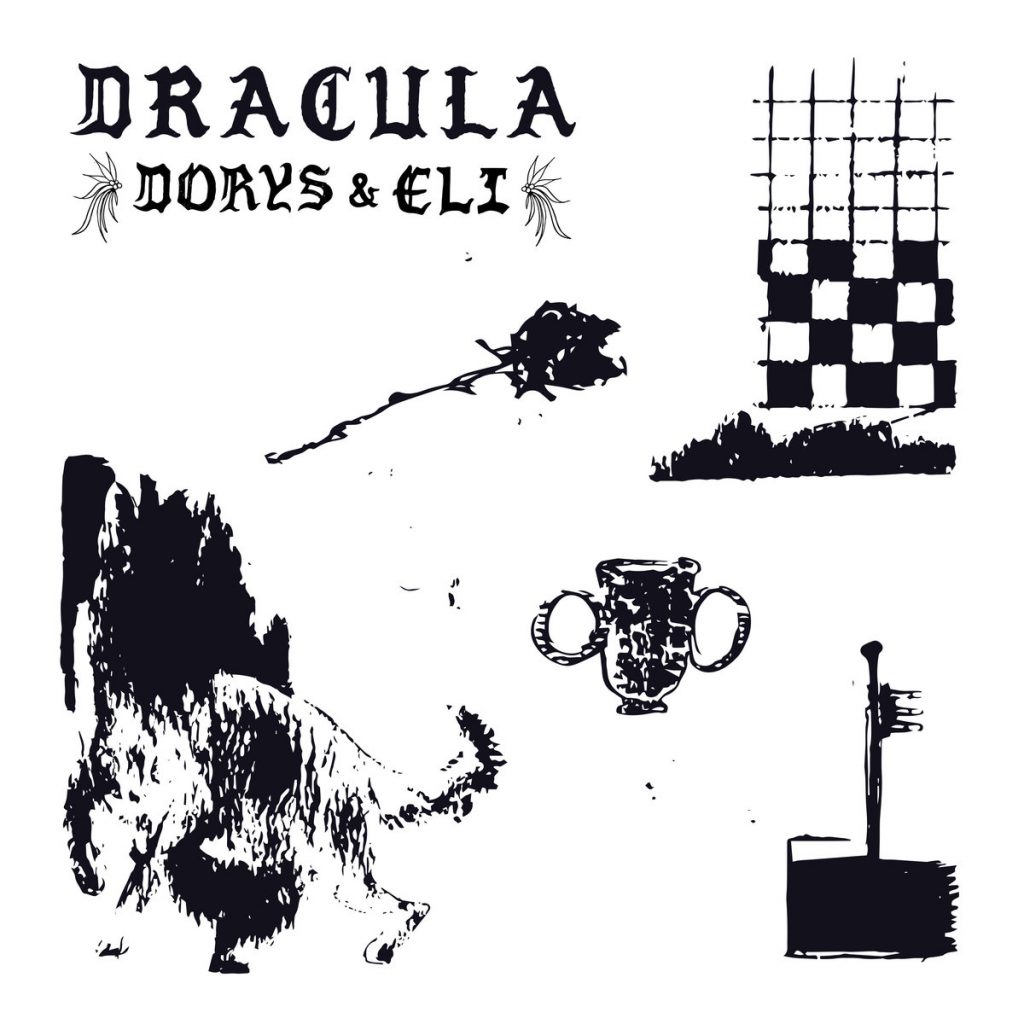 A playful string arrangement, peppered with the comforting sounds of a Latin horn melody, greets us as we enter "La Zenaida," the opening track in Dracula's new LP Dorys & Eli. The exotic vibrancy of the song carries right over into the blissfully affectionate "First Time Ever I Saw Your Face," which despite being a cover has all of the emotion and panache that we'll hear in the original material on the record. "Descripción" draws us into its menacing harmonies by keeping the volume swell in the strings to a minimum, but if you're expecting a docile acoustic offering from this band, you'd better think again before picking up a copy of this album; for what Dracula have compiled for us in Dorys & Eli stands among the most erudite efforts I've reviewed this spring.
FACEBOOK: https://www.facebook.com/events/512256509305556/
"Cruel War" has a hesitance in the vocal execution that, surprisingly, doesn't drag on the implied groove in the verses at all whatsoever; actually, if anything, I think that it adds to the overall narrative in the song. Leadoff single "Como La Flor" has the most vulnerability of any tune on this album, but I don't know that I would call its swagger an isolated incident in this tracklist. "Viente Años" has a lush lyrical bite that stays with us well into the elegiac strum of "Te Exaltaré" and its medley partner "Las Diez Vírgenes." None of these songs outshines the others individually, and while Dorys & Eli isn't really a concept album per-say, I do think that its poetry takes on a much deeper meaning when listened to as a complete piece of music (as opposed to breaking it up into thirteen separate tracks).
We find our way back into the bright light of a major key melody in "Butcher Boy," which seamlessly flows into the tepid gallop of "Tiny Sparrow" and, eventually, into the darkly evocative "Rose Hip November," one of my favorite songs from the record. Next to "Down in the Willow Garden," "Rose Hip November" isn't quite as deep and methodically constructed, but then again, so few of the songs are that making the comparison seems a bit pointless in the grander scheme of things. "Down in the Willow Garden" has an aching echo attached to its dueling vocal track, and if this element in the song doesn't captivate you completely, the words that it conveys most definitely will.
"La Llorona" returns to the refined Latin flavor that we started off with in "La Zenaida," but the tempo here is much more pendulous and tension-inducing. Dorys & Eli comes to a brilliant conclusion on the whim of an angular harmony that spikes "もののけ姫 (Princess Monoke Theme Song)" with an abstract tonality that will shake you to the very core of your being if consumed at a loud enough volume. From start to finish, Dracula's impeccable debut album has us on the edge of our seats, waiting to see what sonic wonderment might be awaiting us around the next twist and turn in the tracklist. I hadn't heard much about this band before giving this record a spin recently, but you can bet that if this is a sample of what they're capable of producing in the studio, this will not be the only occasion on which they're making headlines with their sound.
SPOTIFY: https://open.spotify.com/album/4w5W9fM4SksBoAwDHA5SVC
Loren Sperry