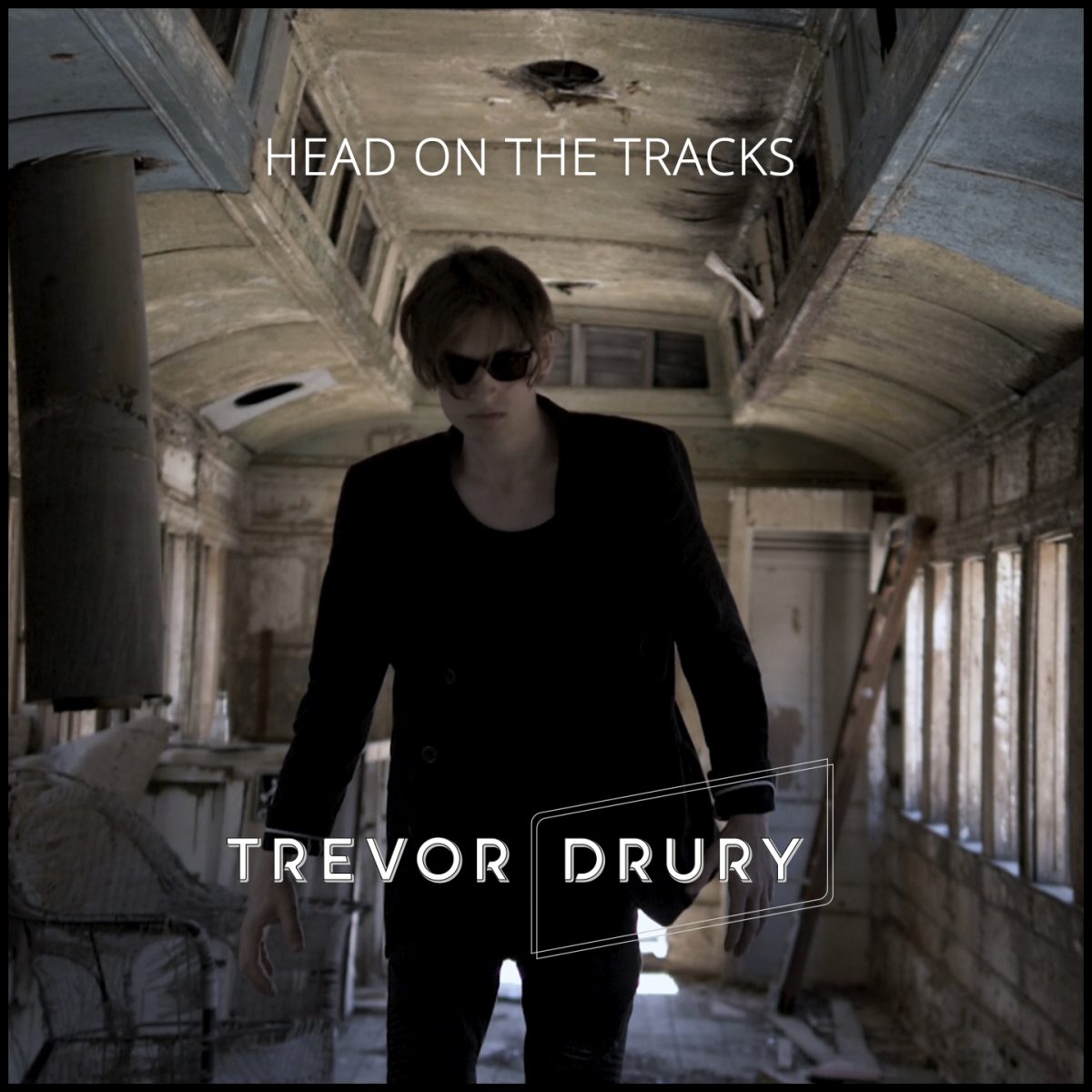 WEBSITE: https://www.officialtrevordrury.com/
Pop music has been going through a lot of stylistic growing pains in the western world lately, but in the midst of all the chaos, if there's one artist who has come to unite fans of all backgrounds and tastes in recent times, it's been Trevor Drury. With every piece of music that Trevor Drury has released in the past two years, he's demonstrated a different element within his multidimensional skillset, and his latest single "Head on the Tracks" is, in this sense, much of the same. Where this song is quite unlike any of the material that Drury has released in the past is in the enormity of its emotional depth; in past singles like "Jealousy" and "Snowy Nights" we could clearly hear the sensitivity in his vocal performance, but in "Head on the Tracks," we feel the full scope of his vulnerability as it's translated through the instrumentation supporting him. I've listened to some very methodical and multilayered pop songs in 2019, but none of them have affected me in the way that this single does every time I give it a spin.
TWITTER: https://twitter.com/drury_trevor
FACEBOOK: https://www.facebook.com/trevordrurymusic/
"Head on the Tracks" has a conceptual construction that, for all intents and purposes, could easily be repurposed into an extended jam in a live setting (something that I'd personally love to see for myself). Drury is giving us his most sonically sprawling content so far in this single, and what's more is that, while it definitely gels with the contemporary pop radio format, it doesn't sound like something that was created for the soul purpose of promoting his brand. There's just too much intensity, too much of a drive in his voice when he's straddling the rhythm in the chorus, for me to believe anything different. In addition to his hit song "Jealousy," I think that "Head on the Tracks" serves as a good hybrid of Drury's club crooning and endearing relationship with psychedelic-tinged grooves, and it arrives at a time in the business where few artists of his persuasion are succeeding at juggling as diverse a sound as his is. He's got a broad range of influences, but they're never overstated in any of his work – especially in this latest release.
INSTAGRAM: https://www.instagram.com/trevordrurymusic/
If you've somehow never heard the music of Trevor Drury, I would strongly encourage you to start off with "Head on the Tracks," as it's a hearty sampling of what listeners can expect to hear in most anything he's released so far in his career. Trevor Drury was among the most buzzed names in all of the underground in 2018, and from the looks of his first single cut in the New Year, I have a feeling that his momentum isn't going to be slowing down any time soon. There's just cause for all of attention he's been getting since "I Know You from the 70's," and if you need some evidence to support the notion that he's at the top of the indie pop hierarchy at the moment, "Head on the Tracks" should more than suffice.
SPOTIFY: https://open.spotify.com/album/5leP2ESc7bZDs1cHcyVPUg
Anne Hollister