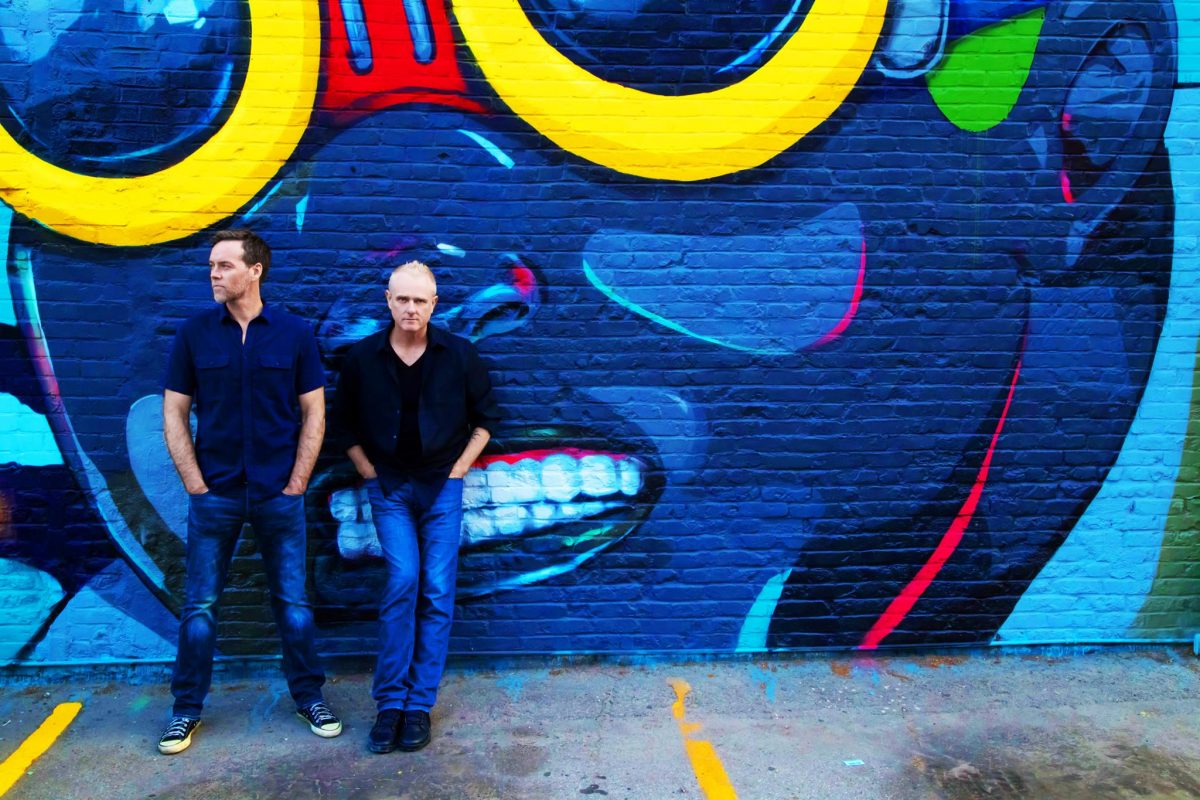 It's as if we're somehow listening to a dream. Shapeless, formless noise suddenly shatters into fragments of immaculate piano keys that dance across an empty plain of introspection and thought. They swirl around us, bask in their decadence and reverberated warmth, and without ever warning us, cue a mischievous bassline to come seeping through the shadows at a snail's pace. This is "Porcelain Branches," the first of seven tracks that make up The Magnetic South's Sea Level, and it's only a taste of the cerebral soul-searching that the band will engage in with us on this debut album.
As overdriven guitars take on a gargantuan size and throttle us with their domineering arrangement of notes, their campaign of destruction is interrupted, and the hair-raising chills of "Sunrise and Gravity" replace the carnage with crisp instrumental swagger.
"Sunrise and Gravity" is where we meet the surreal vocal track that will punctuate all of the emotive tonality in the guitars as we press on through the tracklist, and it makes an unforgettable first impression within seconds of its arrival. It's sewn into the bassline and made to be as heavy as any of the other instruments are in the master mix, but it's only a primer for the violent grind that is awaiting us over the horizon in "Zombie Death Grip." This song is the one that really stayed with me after my first listen of Sea Level, because not only does it pack the same uncaged punch that the first two songs do, it has a dark ambient overtone that makes it linger in our airspace long after the band has ceased to play.
BANDCAMP: https://themagneticsouth.bandcamp.com/releases
Out of the ashes of "Zombie Death Grip," we slow down a little for "The Carnival," which provides us just enough time to catch our breath and get ready for the nearly eight minutes of stony swagger that "My Sun" will throw in our direction. This is the most melodic song (at least from a vocal standpoint) on the entirety of the album, and it probably has the best shot of garnering the band some critical acclaim from the mainstream market. Nothing on Sea Level is simple or streamlined; in fact, quite the contrary. It seems to me like The Magnetic South wanted to get as physical a reaction out of us with this record as they did a mental one, and through their hard work and masterful approach to the production, they manage to do exactly that.
"Faceless" crunches into the fold in a Queens of the Stone Age-style percussive play (think Era Vulgaris), but the industrialized drums are quickly united with an effervescent vocal that balances out the song perfectly. Coming in at just over eight minutes, the title track is the final climactic outburst of overdrive and iridescent lyrical irony before Sea Level comes to a merciful close, but to be completely honest, I think that it takes a couple of listens to really understand the narrative in this record's progressive design. The Magnetic South aren't playing by anyone's rules but their own in this marvelous debut, and I can't help but wonder what sort of mayhem they might engage in following this album's excellent reception from critics and fans.
Loren Sperry