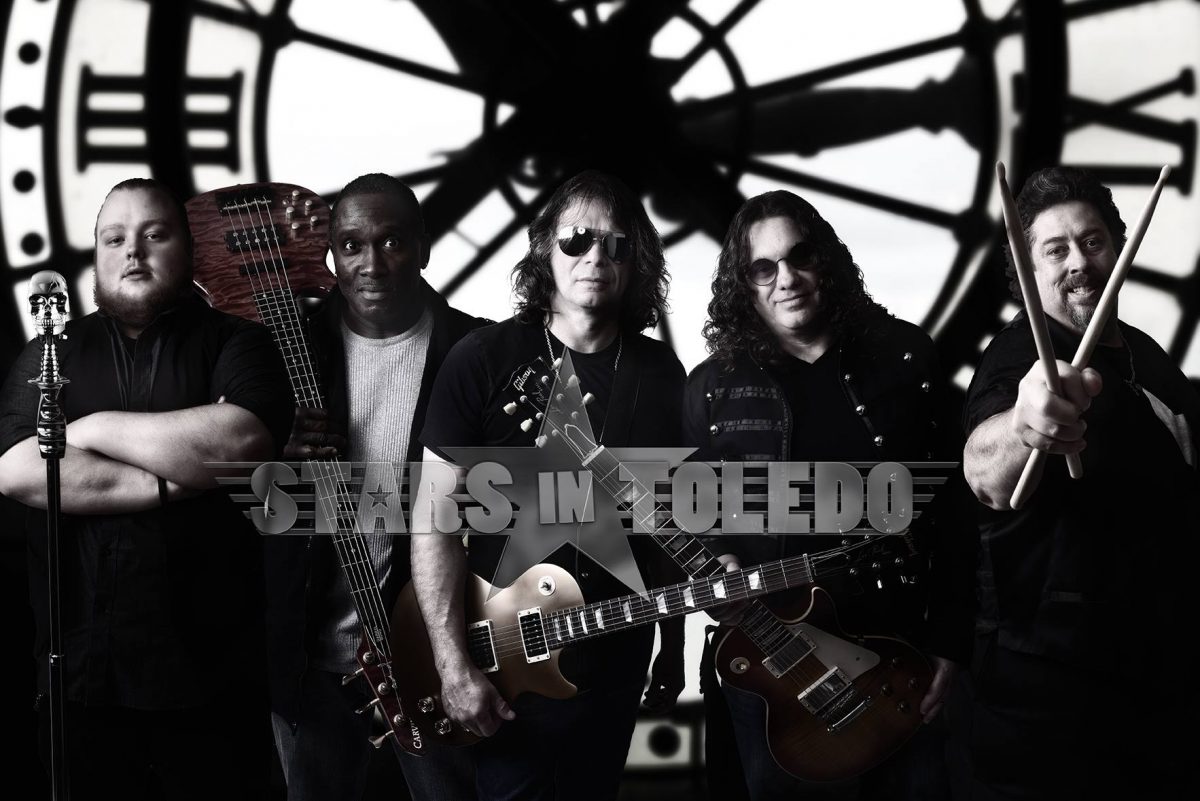 URL: http://starsintoledorock.com/
Rock fans of the millennial generation are a hard group to please, but in Stars in Toledo, we find a group that is able to play to the extremes in this era's unique taste for heavy grooves and supple string play better than most. In their self-titled debut LP, the five-member, Iowa-stationed band makes a statement about the climate of their scene on the international level, and using their unique backgrounds as individual musicians, deliver a style of hard rock that stands as the literal antithesis of the jaded, neo-alternative dribble that has become so common in mainstream music today. Stars in Toledo is not your average rock album, but then again, it comes fresh from the studio experiments of a band that is as far from average as you can get.
This album has one of the more fluid tracklists I've seen in a hard rock record lately, but it stops short of being an outright progressive offering. There is no storyline to the songs as we transition from the pop metal shenanigans of "Take It to the Breakdown," "Mavericks" and "While We're Waiting," nor is there a lot of overzealous operatic moments in "Rnr 24 7 365," "Get Me Right" or the bar brawling "99 Bottles." Instead, there are a lot of riffs that sort of bleed into each other and keep our heartrate on a steady incline; a set of beats that, in "Hold on to Yesterday" for instance, echo in our brains for hours after the music stops; and paramount above all else, a consistent sense of danger no matter where we turn (see "A Peek Behind the Curtain" for the climax of this feeling).
SPOTIFY: https://open.spotify.com/album/53DcWX0WsbkbmvH45sLMHi
All of that said, instrumental grandiosity is something that this band takes pretty seriously (at least in "Without You Here," "Baby Banzai" and the album-opening "Take It to the Breakdown"), but the lyrics that are sewn into these songs are actually rather cut and dry as well as free of the pretentious enigmas that tend to plague similarly stylized rock records. Stars in Toledo know how to be to-the-point in cornerstone tracks like "Don't Wanna Talk Anymore," "Be Your Man," "Rnr 24 7 365" without trimming the juicier bits of fat away from the instrumentation guiding their verses. It makes for an intoxicatingly surreal cocktail when it's done right, and they really do hit the mark 99 out of a 100 times here.
You'd be hard-pressed to beat this rock n' roll juggernaut this spring as far as debut albums go, and in the year since Stars in Toledo was released worldwide, the band behind the magic has started to gain a lot of momentum that should yield us a sophomore effort in the near future. Hopefully they will take this blueprint and grow from its most sterling points in their next recording session, but if they end up producing something that is essentially of the same breed as what they've given us in this first LP, I can honestly say that I'll be satisfied just the same. Stars in Toledo already know who they are, and that's the one thing that matters in this business more than most anything else.
INSTAGRAM: https://www.instagram.com/starsintoledorock/
Loren Sperry