---
Texas and UK-based rockers Ryan Hamilton and The Harlequin Ghosts recently released their new single "Mamacita"and officially revealed the details for their debut album on Steven Van Zandt's label, Wicked Cool Records, titled This Is The Sound."Mamacita,"the lead single off the upcoming album due out Friday, May 31st, is a riff-laden rave-up that Ryan co-wrote with Little Steven, who also contributes to the song's rippin' guitar solo.
Today, they premiere the official music video for "Mamacita" exclusively via Music Existence. The music video features footage taken from Ryan Hamilton and the Harlequin Ghosts' energetic live shows cut together with fan submitted footage of some of the groups biggest supporters singing along to the song.
Speaking about the video, Ryan Hamilton tells us "The 2 things I'm most proud of is our reputation as a great LIVE band and the large, ever-growing group of amazing fans (they feel more like family) who support us. This video feels special to us, because it features both of those things."
This Is The Sound, recorded in the U.K. last year, finds Ryan and the band on familiar musical footing, staying true to an aesthetic that's a modern distillation of their classic influences. To pre-order the album click HERE.
This Is The Sound album art: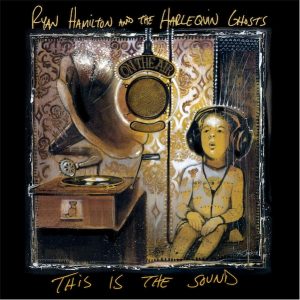 This Is The Sound track listing:
"Mamacita"
"Bottoms Up (Here's To Goodbye)"
"Feels Like Falling In Love"
"Get Down"
"Far Cry"
"All Fall Down"
"This Is The Sound"
"Let You Go"
"So Gone"
"Girl Vs. Monster"
"Same Page"
"Won't Stop Now"
Ryan Hamilton and the Harlequin Ghosts online:
Official Website | Facebook | Instagram | Twitter | YouTube | Spotify