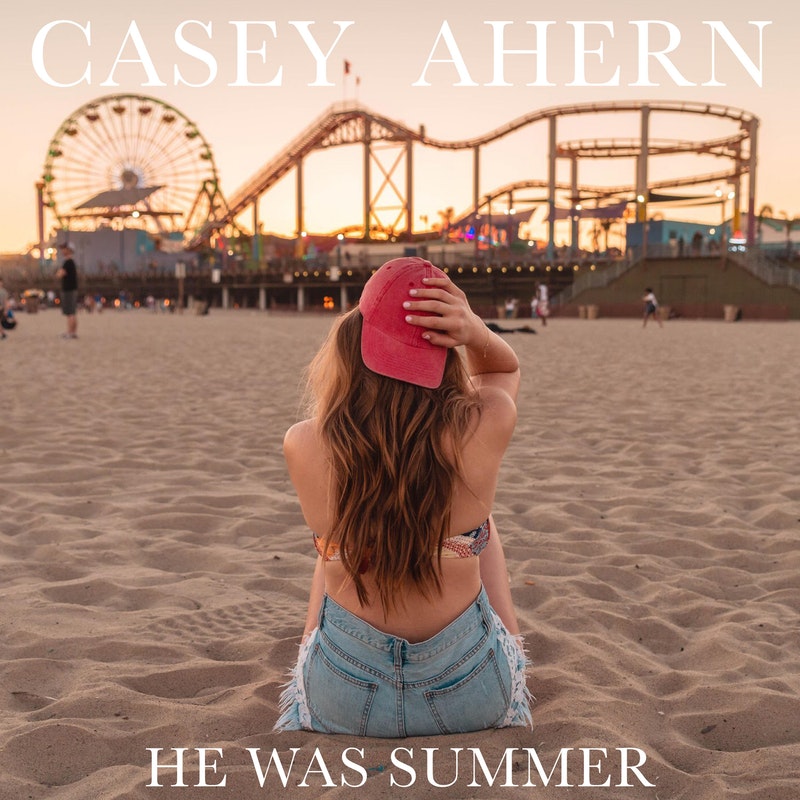 URL: https://www.caseyahern.com/
While it's the goal of every aspiring singer/songwriter to convey the deepest of emotions through little more than a major key melody and a homespun harmony to complement it, few artists are able to do what Casey Ahern does in her all new EP He Was Summer – which is to accomplish this task without the assistance of numerous external components or a thick commercial varnish. Ahern wears her heart on her sleeve in "Like I Do," "Indio," "Take Me by the Hand" and the catchy title track, never showing even the slightest speck of inhibition as she fires off one country-flavored lyric after another. Her songwriting is one part pastoral balladry and another part springy pop agility, and though the combination has been tried a number of times through the generations, there's something particularly special about the genre-bending chemistry that Ahern cooks up in this release. She takes charge of the mic from the get-go, brutally attacking the rhythm of each song with a reckless abandon that is both sporty and relaxing, and by the time we reach the conclusion of "Take Me by the Hand," most listeners will find that it's almost impossible to have evaded the grasp of her spellbinding charisma.
As previously stated, Ahern is indeed a student of the country music school, but her sound isn't completely indebted to the Nashville model. A California girl through and through, she takes much more from the traditional Bakersfield sound than she does from the Old South, flanking her bucolic lyrical content with a cutting west coast easiness that is hard to resist once you've caught a taste of its intoxicating tone. "Indio" is an exciting folk-rock homage to one of Cali's greatest unspoken treasures, while "Like I Do" and the title track have the grooves of infectious country swing jams, re-stylized for an L.A. audience (obviously). It's at times hard to pin down whether or not Ahern fashions herself more of a cosmopolitan pop singer or an old fashioned country cowgirl with a passion for the erudite verse of the urban lifestyle, but in any case she wears both personas so well that at the end of the day it doesn't really matter.
SPOTIFY: https://open.spotify.com/album/4dDZ87X5um9jiXsBfVaIGb?si=DaHVAYNrQoKDB2XzDfIXdQ
A full-length album will definitely tell us even more about her identity and its depth, but there's nothing inside of He Was Summer to indicate that Casey Ahern is going to deliver us anything but fun, acerbic country/pop moving forward. There's been no shortage of hybrid acts and crossover artists to come out of the woodwork in the last five years, but I don't get the impression that Ahern is the result of some larger trend within our culture itself. Her style is very unique, her personality is authentic, and most importantly, her music doesn't overly draw from influences that we've all come to respect as Gods among all of pop. She's building her own brand on the back of her own creativity, and while that definitely doesn't fit in with the standards of the establishment on either side of the country/pop spectrum, something tells me that Ahern doesn't mind the untypical classification just the same.
INSTAGRAM: https://www.instagram.com/casey_Ahern/
Loren Sperry