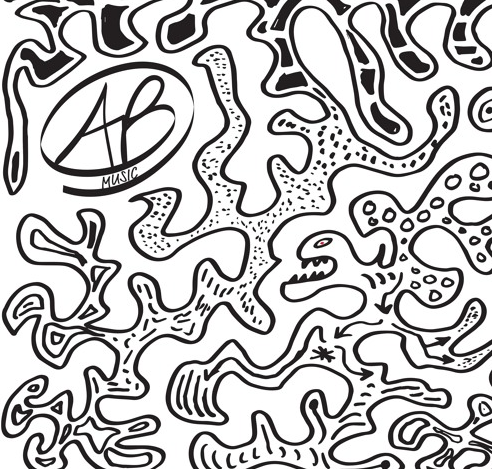 Many performers trumpet the uniqueness of their art. They do so in a variety of a ways – through eye-catching visuals accompanying their music, multimedia presentation, elaborate stage productions, or other gimmickry. Some figuratively beat their breasts proclaiming their individuality to any potential listener. Adam Bendy, longtime member of New York City jam quartet U-Melt, has no need for this. His debut album under the moniker thinkbendy, Change, includes eight songs resulting from stepping outside his customary wheelhouse as a bass player, expanding his compositional efforts, and refining the material to a fine edge. He recruited longtime U-Melt collaborators drummer George Miller and guitarist Robert Salzer to help flesh out these tracks as well as flutist Ann Mcinerney while Bendy sang and manned keyboards for the first time. It stands as one of the more interesting releases you'll likely hear in 2019 and stands on its own without any need for puffery.
"Free" announces this album on a grand scale, but is never overwrought. The sweep generated by the interplay between Bendy, Miller, and Salzer is clearly the product of their long experience working together, but one can convincingly argue the songwriting quality present on this release is just as responsible for the uplift you hear from the outset. You can hear, despite the mid-tempo pace, the song gathering drama as it progresses and the dynamics of the arrangement generate energy that may surprise some listeners. It is all the more surprising on the album's second song and title number "Change" – but something new enters the sonic picture here. Listeners should, naturally, pay close attention and great respect to the music, but Bendy's lyrical talents deserve the same focus. The chiming beauty of Bendy's piano during many passages lends additional emotional weight to this personal examination of life's inevitable turns, but neither the music nor lyrics ever lean on cliché.
One of my personal favorites arrives with the track "You Ain't Seen Nothing Yet" and Bendy throws his voice into this song with jaw-dropping confidence for someone taking on lead vocal duties for the first time. Salzer's guitar contributions to the track are well timed and add dramatic exclamation points to the performance. "Proceed to Continue" has some great scat vocals included in the mix and a memorable arrangement building from one peak to another; it has a strong pop music pedigree, yet the skill involved in the performance is obvious from the first. Ann Mcinerney's contributions to the penultimate track "Of One Mind" come late, but bring an even more thoughtfulness to Bendy's reflections. It is easily the most challenging arrangement on the album and features a number of starts, stops, and tempo shifts Bendy and his collaborators make sound effortless.
Bendy concludes Change on a dramatic high note with "Epiphany" and the song pushes ahead like a strong closing statement always should. The commitment in his voice cannot help but affect listeners; even if you have never experienced the same things driving Bendy to compose these tracks, it is an intensely human experience given musical form and the inspiration cutting through will leave a mark. Let's hope this isn't the only thinkbendy project we hear; there's obviously something here that Bendy should continue to pursue with future releases.
Loren Sperry