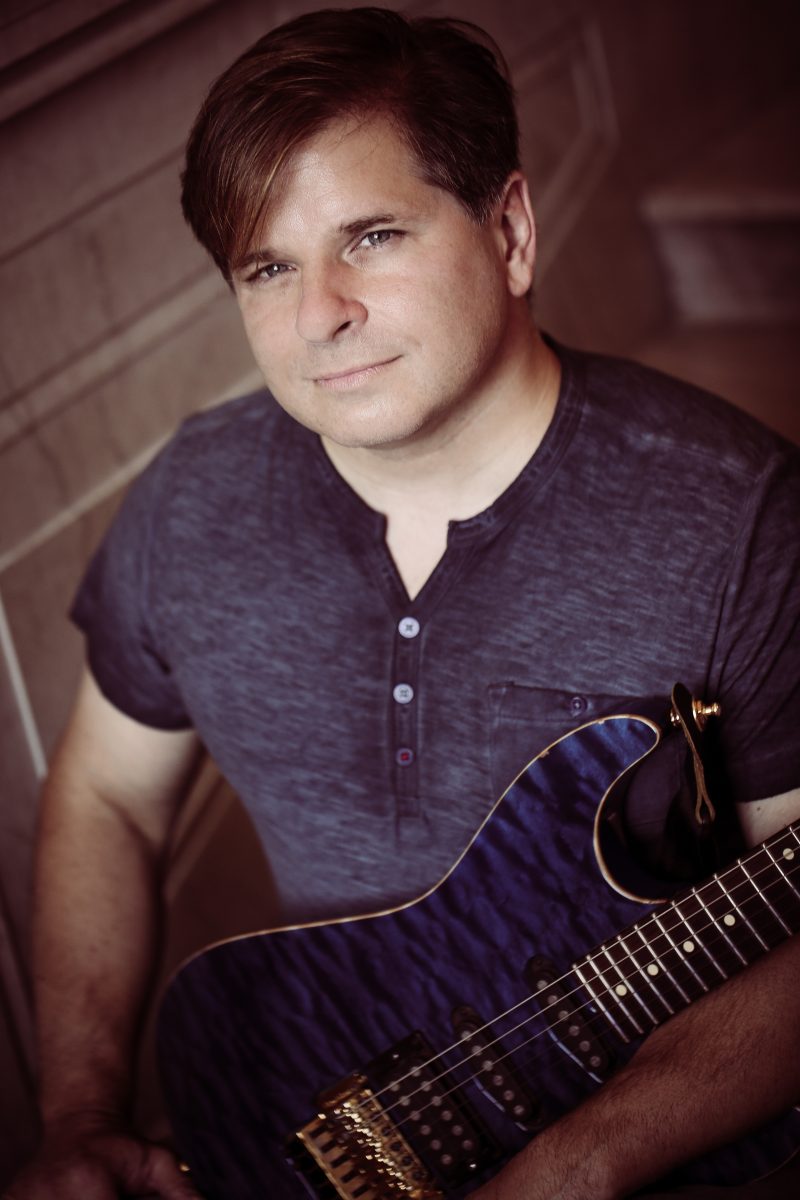 2019 has been a highlight reel year for Pittsburgh-based guitar virtuoso (and sex therapist) Brady Novotny.  How do his two "passions collide" for the nationally charting artist? Find out in this exclusive interview:
Music Existence: Thanks for taking the time, Brady.  We are honored to be speaking with such a talented guitarist!  So, why haven't we heard of Brady Novotny until 2019?
Brady Novotny: Thank you so much for that compliment! I have been playing music professionally since the age of 18, but in those days it was mainly in local rock bands that never really got much exposure. A little later on in life, however, I got an opportunity to tour with a Christian artist. This was an amazing time for me, but I was what they call a hired gun. I then went into music ministry and worked for several mega churches in the Pittsburgh area. I eventually got burned out, so I took a break and went back to school for psychology. But about three years ago, I started to feel a deep desire to create this album. Honestly, I had been wanting to do this album for years, but I never felt it was the right time. But the time is now and the album is here, and I couldn't be more excited about it!
ME: Was there any one event in your life that led you to record and release, "Passions Collide?"
BN: I believe one of the major events in my life that led to writing and releasing this album was due to the passing of my mom. She always encouraged me to pursue my dreams, and one of her parting words of wisdom was, "Life is short and time is going on anyway-do something with it". So with that in mind, I decided to write and record my debut album.
ME: Explain how Randy Rhoads influenced your playing?
BN: When I first started playing the guitar, I started out playing classical guitar. I really wanted to play electric guitar, but my family couldn't afford one at that time. He was one of my favorite guitar players, and when I was listening to the whole album "Blizzard of Oz", I noticed that he also played classical guitar. It kind of gave me affirmation that it was cool to play classical guitar as well as Rock. Besides that, Randy was a huge train fanatic and so am I, so even though I never had the chance to meet him, I felt a strong connection with him.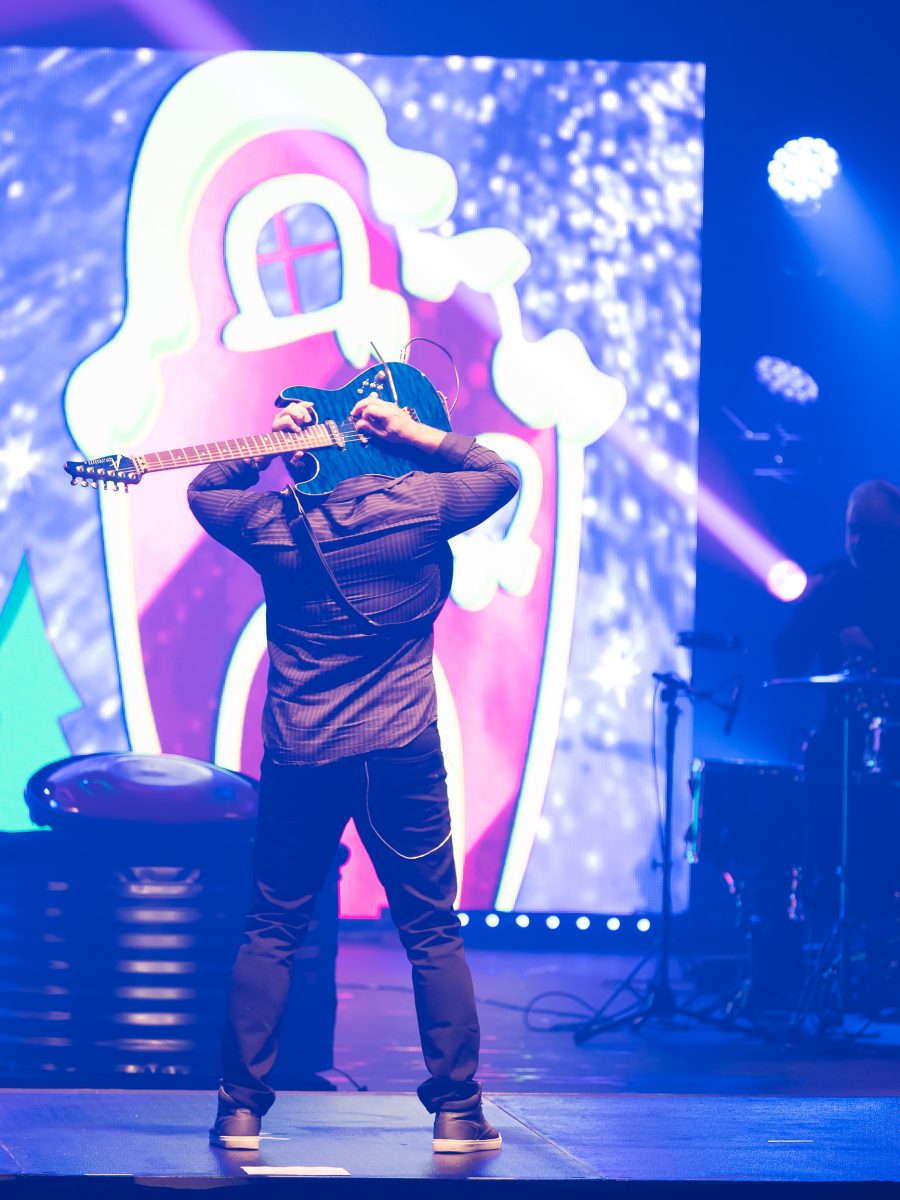 ME: Who else has been a big influence, musically?
BN: There are a lot of influences, but some of my early influences were Rik Emmett from Triumph, Ritchie Blackmore from Deep Purple, and Eddie Van Halen. Later influences were Steve Vai, Joe Satriani, Eric Johnson, Strunz and Farah, and Paco De Lucia.
ME: "Redemption's Cry" has been a big hit for you so far.  Tell us about the song, the recording and writing process for it, and how you got your wife to sing vocals?
BN: The song Redemption's Cry was actually birthed out of some random practicing. One day I went into my studio and just started noodling on the guitar and out came this melody line. Before I knew it, the entire melody seemed to be coming out of my fingers. It was a very surreal experience. It was like the song was being downloaded to my hands, and I was playing catch up. I grabbed my iPhone and started recording what I was playing. The next day I put the rhythm and the chord structure down, and I thought I was done. As the day went on, I knew it was supposed to be a vocal song. So I asked my drummer (who is a great lyricist) to write words for it. All along, I knew that I wanted my wife to sing it. She did an amazing job on it. It all came together very quickly, and I couldn't be happier. I am thrilled that it is getting so much attention.
ME: It's no secret that you are also a Christian, and unapologetically so.  How did you come to your faith, and can you be both a successful musician and a practicing Christian?
BN: I was raised with Christian beliefs my whole life, but it wasn't until I was seventeen that I took it to heart. In my belief, God is the ultimate in creativity, so of course I can always call on Him for help in that arena. I believe that it is important to have character and values. I heard this well-known quote that makes a lot of sense and that is you impress people with your strengths, but connect with people through your weaknesses. It's important to remain humble and to know when to keep your mouth shut (haha)! I believe you can be a successful musician and still have Christian values.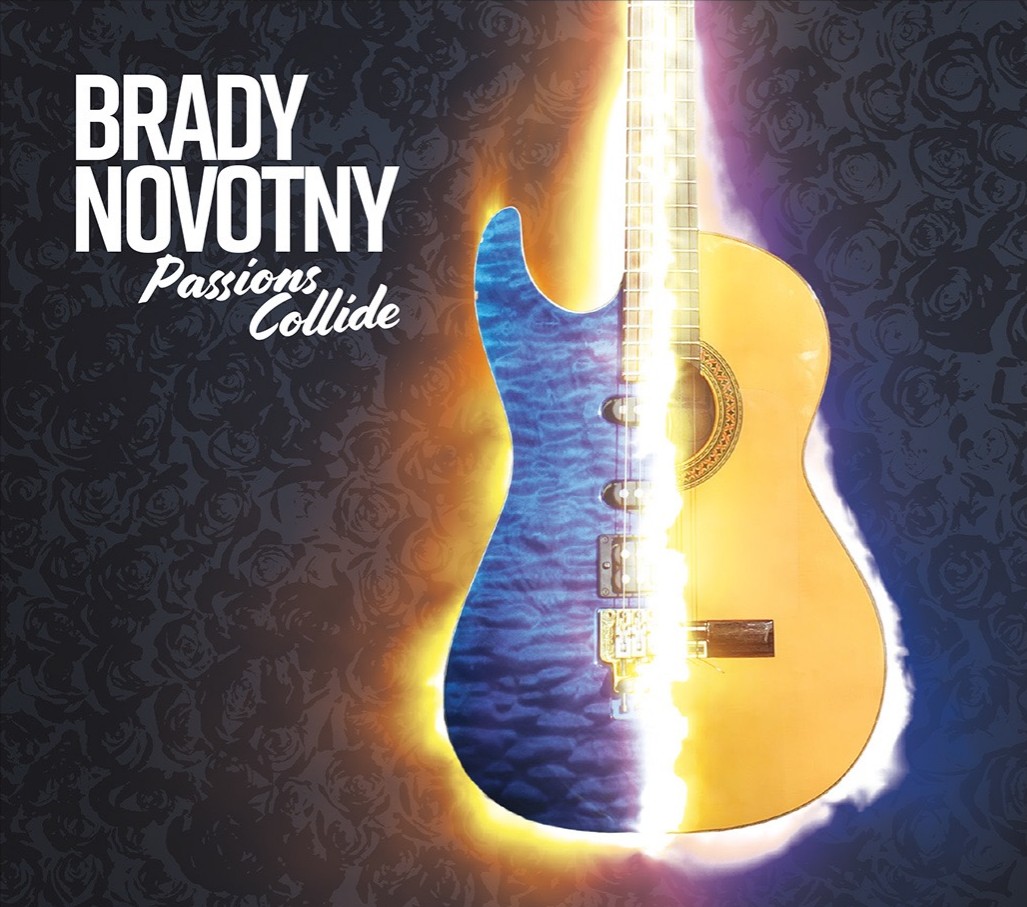 ME: You are also a licensed sex therapist.  How did that happen?  Do you find any of the things you learned on your journey to become a therapist have helped you in the world of music, also?
BN: There was a time when I got burned out and needed a change in my life. So I went back to school and got my degree in psychology and went further studying and becoming a certified sex therapist. I always enjoyed helping people, and I feel I am a good listener, so it was an easy fit for me. I really learned about people's pain and life struggles. I believe it changed the way I play and write music. I play to help bring healing into people's lives. Music is often an escape from problems, stress, and worries. My goal is to have people connect emotionally through the music and bring hope and happiness. Hopefully the sounds and the melodies transport them with their imagination to another place.

ME: Any plans for a second single, after "Redemption's Cry?"
BN: Yes, I plan on releasing another music video later this year for one of the instrumental songs. I also plan on releasing another song that has received some attention called "Blue Rose." It is another vocal track on the album and it has a strong Flamenco guitar influence.
ME: What has been the biggest accomplishment of 2019 so far?
BN: Having my video Passions Collide on Guitar Player Magazine's website and my picture in Guitar Player Magazine.

ME: You've played in front of some huge audiences.  Any stage fright?  
BN: In my experience, it seems to be more adrenaline rather than fright. I feel it's always important to remain confident and respect the stage. No matter how prepared you are, you never know what might happen when you are performing.

ME: Any place you'd love to play that you haven't?
BN: I've always wanted to play Red Rocks amphitheater in Colorado. That is probably one of my dream venues to perform at.
ME: How about some parting words for your fans?
BN: I would just like to thank everyone who is supporting me in this musical endeavor. There are more videos and music on the way. For all of you who are new to me, if you would like to give my music a listen, please check me out on my website www.bradynovotny.com, where you can find all my social media links, music, and videos.
ABOUT BRADY NOVOTNY:Pittsburgh native Brady Novotny is no stranger to the stage, or the world of music performance. In fact, as a nationally-touring musician, the guitar virtuoso has been heard by thousands of people. This past Christmas season, Novotny performed to more than 20,000 attendees as a member of the Victory mega-church worship team. His current single, "Redemption's Cry" is charting on national airplay charts.