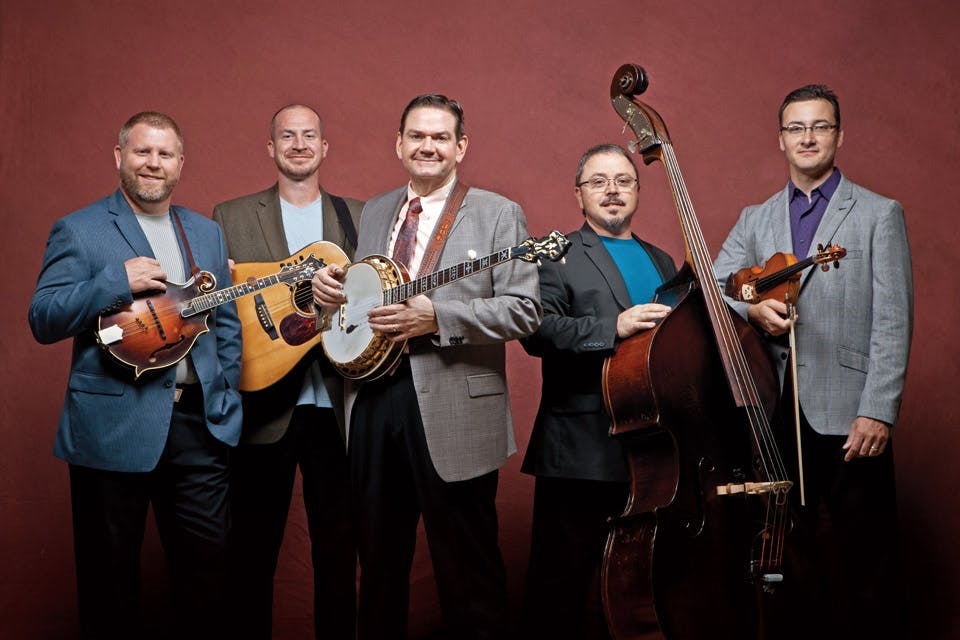 After a slew of awards and critical acclaim spanning the continental United States, Joe Mullins & The Radio Ramblers return with another ambitious collection of bluegrass ballads and bruisers in For the Record, available this April. Featuring a guest spot from Del McCoury (singing and playing guitar on "The Guitar Song"), For the Record is possibly the most expressive album that Mullins has released with the Radio Ramblers to date, and while it's not a full-on crossover piece, its country influences make for a fine addition to the sound that this band organically harvests in all of their music. With show-stopping balladry like "Dreamers Hill" and the tear-jerking "A Folded Flag" making up only a sixth of the song list, listeners would be well advised to brace themselves for everything that this record conveys in its twelve timeless tracks.
"Things That I Like," "That Old Wheel," "The Guitar Song" and "Georgia Slammer" are bluegrass in the purest sense of the term, and ironically, they're balanced out by country tonality in a lot of the songs that neighbor them. "Acres of Diamonds," "O-hio," "Bacon in My Beans" and "Tell Me True" have much more of a midcentury Nashville vibe than the other material on the album does, but they add a multilayered depth to this arrangement of the tracks that wouldn't have been present here otherwise. Bucking the trend of some of their more commercialized brethren, pop-style song structures are completely absent in For the Record, though Mullins was careful to make sure that all of these songs remained catchy and memorable in their implied hooks.
SPOTIFY: https://open.spotify.com/artist/4OItBSWSBTQP2jV4USTpmP?autoplay=true&v=A
There's a lot of layers to this master mix, but I wouldn't say that it's an overly complicated attempt by the Ramblers at appearing more intellectual and production-savvy than they actually are. Anyone who has heard their past releases knows that when it comes to making a crisp album that doesn't rely on a lot of bells and whistles to send an enduring message, nobody does it better than Joe Mullins and his band do, and they show off this skill most notably in "I Want to Know More About My Lord," "Georgia Slammer," "Tell Me True" and "O-hio." Just these four songs would have made for a heck of an EP, but as tends to be the case with this crew, stopping at "just good enough" is never a valid option.
If you've somehow yet to hear the awesome sounds of Joe Mullins & The Radio Ramblers, For the Record is an excellent place to make your acquaintance with this one of a kind band and their angelic kinship with bluegrass music and the culture that first gave it life. I've listened to a lot of really compelling country records in the last few months, but none of them – and I really want to emphasize none in this sentence – left me as haunted by the harmonies of their starring songs as this intricately woven LP has. It's the best that I've heard from Mullins thus far in his career, but I doubt it's the last record he and his band will cut that garners this kind of praise from my pen.
Loren Sperry