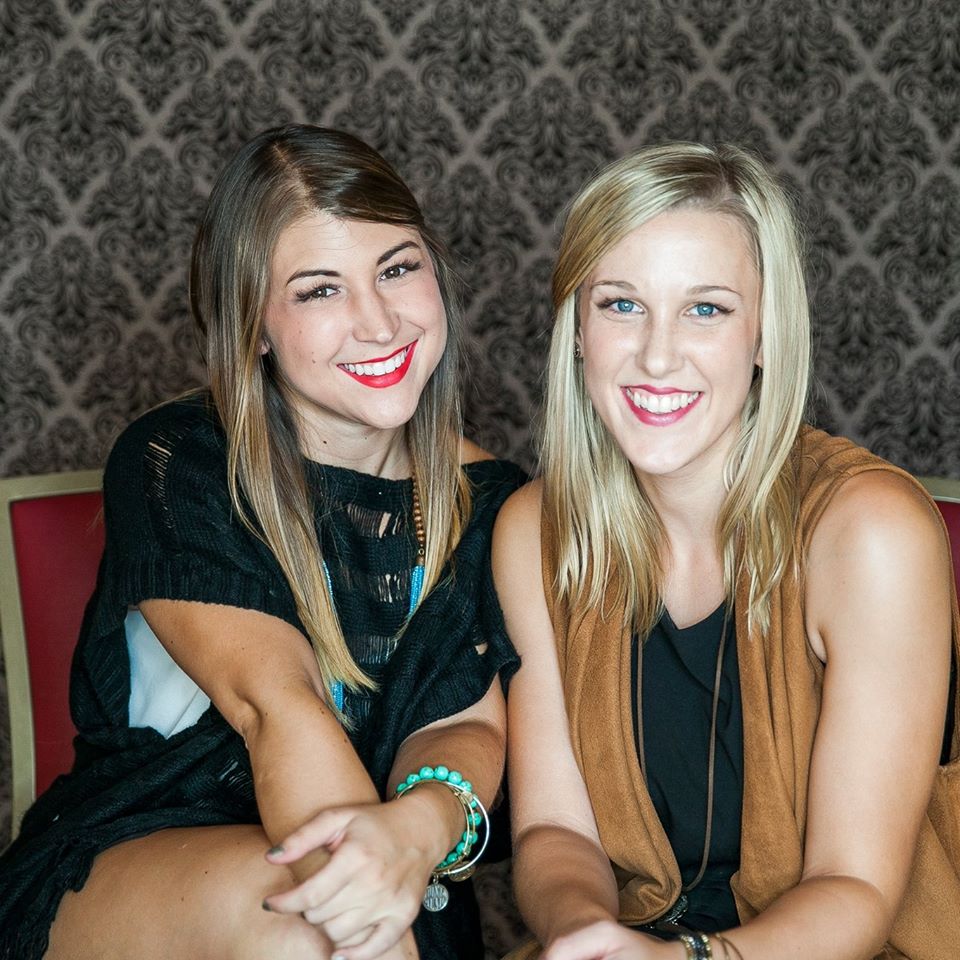 TWITTER: https://twitter.com/steel_blossoms
When it comes to making organic roots music that speaks to the core of our being, the fabric of our culture and the nature of humanity itself, there are few – if any – on the Nashville circuit who do it better than Hayley Prosser and Sara Zebley of Steel Blossoms do. In their follow-up to 2016's Country Enough, the eponymous Steel Blossoms, this pair of certifiably fresh singer/songwriters go about exploring their sound with a sharp wit in "Trailer Neighbor," "Pick Me Up" and "You Ain't Sleeping Over," a sensitive approach to serious subject matter in "Heroine" and "Revenge," and an easygoing catharsis that transforms the simpleton "Killed a Man" and "Kentucky's Never Been This Far" into the firestorm alternative country songs that we've been waiting to hear this season. Produced by Jerry Salley and recorded with the assistance of Chris Latham in Ashland City's Gorilla's Nest Studio under the Billy Jam Records imprint, Steel Blossoms will leave you breathless this April not only through its buoyant vocal harmonies, but also in the impassioned lyricism that they deliver.
All of these songs feel like singles, and by that I mean that there's no one track that the entirety of the album is structured around. Actually, Steel Blossoms sports a really fluid arrangement of its songs, making it feel more like a progressive concept piece in certain places than just a mere compilation of studio cuts that the band had finally cultivated into perfection. "You're the Reason I Drink" begins the record on an optimistic note that emphasizes the grim substance of "Revenge" all the more. "County Line" flows right into the free-spirited "Pick Me Up" without ever skipping a beat, and though "Heroine" addresses some heavy issues with a bludgeoning melody from Zebley and Prosser, it doesn't stop "Killed a Man" from sizzling like a steak over the fire when its hooky chorus enters the fold. Steel Blossoms' second album is their most radio-friendly release ever, but by no means should it be dubbed a symbol of their selling out. Country hasn't given us this authentic of grooves in a really long time, and despite the experimental construction of some of these songs, this LP is nevertheless a really smooth listen from start to finish.
If you've never heard the music of Steel Blossoms prior to now, I highly recommend getting acquainted with this Pittsburgh-founded, Nashville-based band through the ethereal sounds of their latest record. It contains tracks that will make you laugh, cry, contemplate and commiserate, all the while striking up one swarthy swing rhythm after another amidst the occasional balladic breakdown. Even those who have tended to shy away from alternative country and Americana music in recent years would be really wise to give this album a spin, as its viciously crisp master mix gives us a rare opportunity to experience a band at their most raw, relentless and undisturbed by the discord of the world around them. I've only just recently started listening to Steel Blossoms on a regular basis, but after seeing what their self-titled LP is capable of doing even in cursory listens, these two excellent singers have convinced me that their sound isn't a passing fad – it's here to stay.
DEEZER: https://www.deezer.com/en/artist/12389252?autoplay=true
Loren Sperry