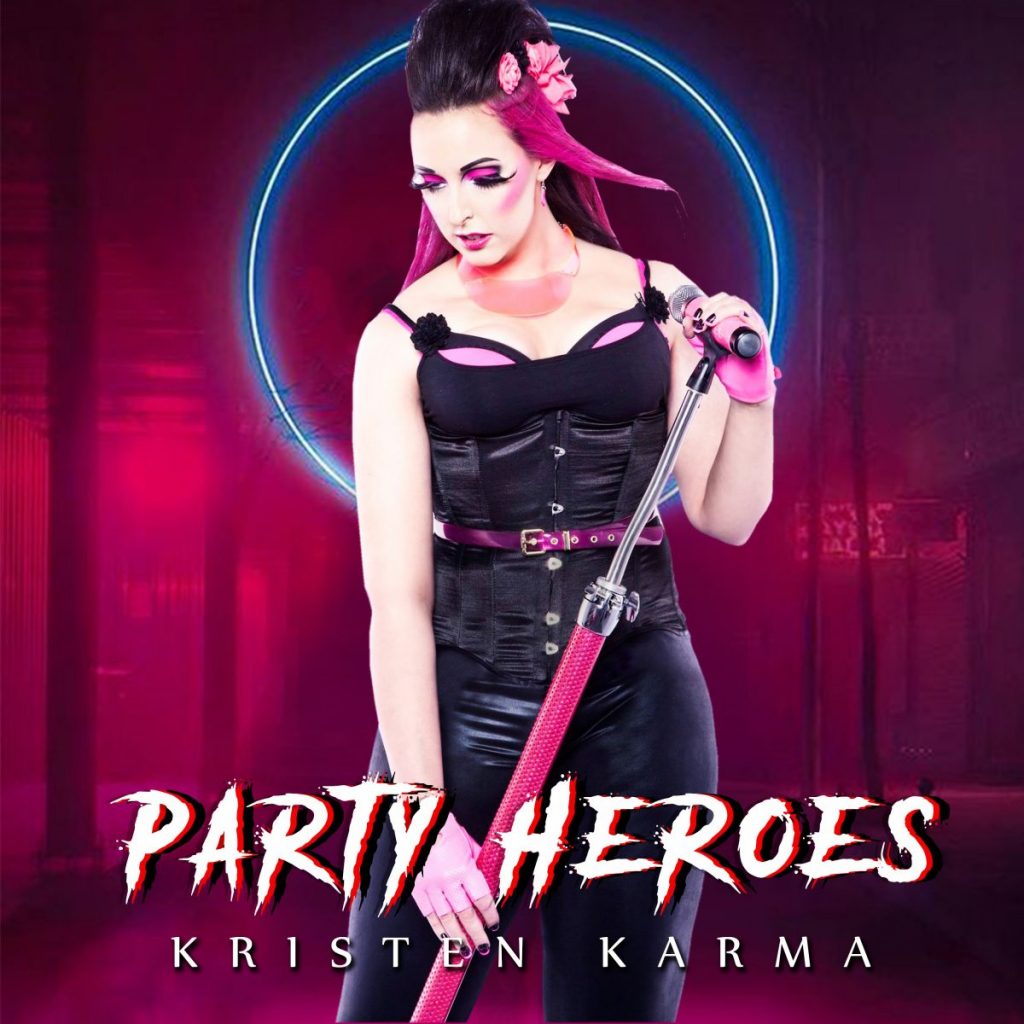 There are musicians that play to their strengths and this can very useful in the music business: better to do the simple stuff right than the fancy things wrong. This is something that Kristen Karma understands very well and her latest single, Party Heroes, shows her doing what she does best: an effective and accessible song that is going to appeal to a very wide demographic.
Party Heroes works so well because it has a very simple and straightforward structure: you can listen to it without having any knowledge of Kristen's past musical endeavors and you can end up very interested with her works–it's fun, musical and straight to the point, which allows for a very good time, just like any party song has to be.
Kristen's vocals are solid, melodic and they are perfectly complemented with all the electro elements that are being used in the song; there are many cases in which the latter can truly affect a song's pace and not making very fluid, but in this song it works like a charm and it allows for a very enjoyable experience as a whole.
She's not here to reinvent the wheel and to make something new, but Kristen Karma is one of those musicians that knows what she wants to offer to her audience and does so with songs like Party Heroes, where fun, enjoyment and lots of catchiness are all ready for you.
-Kevin Tanza