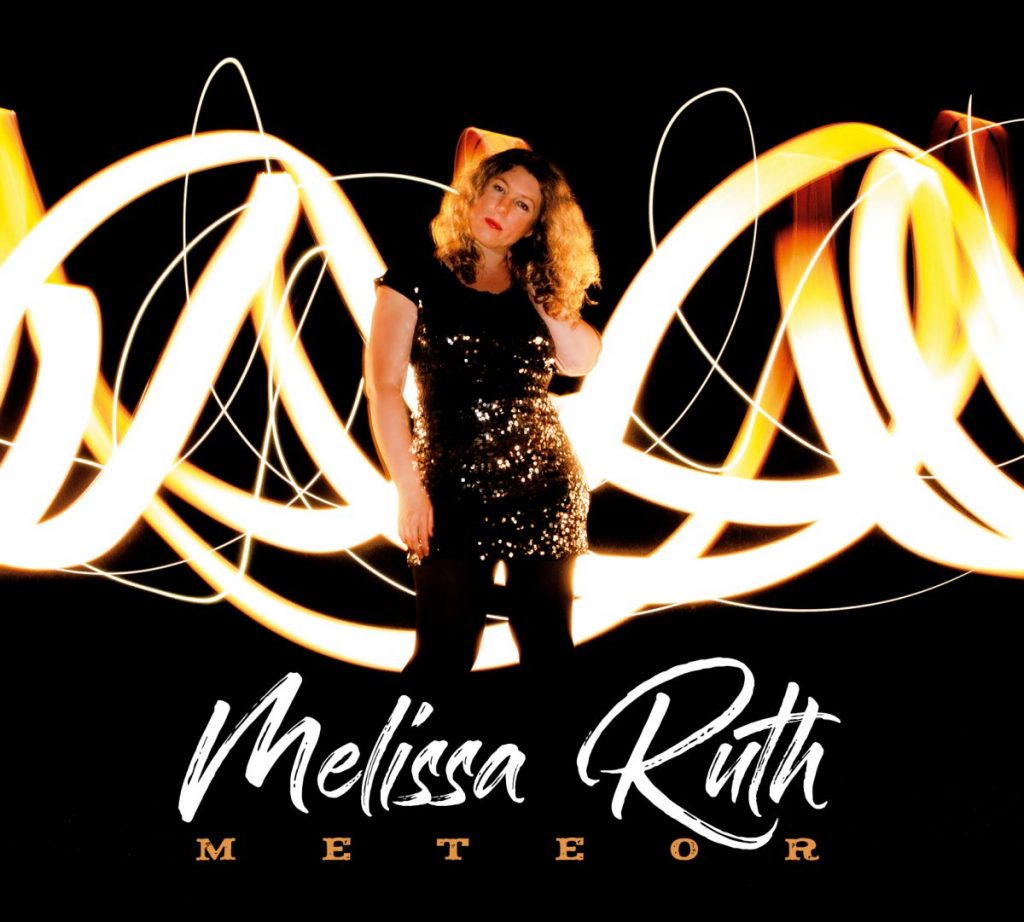 URL: https://www.melissaruthmusic.co
An exotic, blustery melody penetrates our speakers and is soon met with a whimsical percussive beat that is full of vibrancy but, nevertheless, finds itself contained by a growing bassline simmering just beneath the surface of the master mix. The tension builds as the drums find their stride and a rhythm rooted in eroticism starts to wash everything within earshot in red. Melissa Ruth croons with a signature swagger that is sinking its teeth into us from the very moment that the words slip away from her lips, and as we descend further into the stylish grooves of "Broken Heart," one of the eleven songs comprising Ruth's new album Meteor, it becomes quite obvious that trying to resist our lead singer's seduction is as futile as trying to swim through quicksand.
"Long Haul Heartbreak," "Sugar Pill," "Hey Mr. Bartender," "Take It All" and "You Are Not Alone" all feel like radio-ready singles, but they're not overly varnished in production polish by any stretch of your imagination. Every song in Meteor sounds like a star, and in an age where entire EPs are being constructed with what typically amounts to pop filler, it only makes this record all the more of a stunner. Ruth avoids ever repeating a narrative, or for that matter, a stitch of sonic sophistication in these eleven songs, and though some tracks, such as "The Knot" and "Free Your Life," feature more of a conventional structure than others (namely experimental bits like the title track or album-opener "West"), we never feel like we're being fed recycled rhythms or expired emotions.
SPOTIFY: https://open.spotify.com/album/4bv9BMghHDeQiZQ6kDSABz
Produced with a strong emphasis on her surreally textured harmonies, Meteor really puts Melissa Ruth's depth of songcraft to the test, but in showstoppers like "Long Haul Heartbreak," she proves to be the superb songstress that a lot of us had always thought of her as. She sounds so much more in her element here than she ever has before, and while her confident demeanor makes a significant impact on songs like the frisky "Hey Mr. Bartender," it never ends up treading anywhere close to arrogant waters. Melissa Ruth has really come into her own both as a songwriter and as a singer, and I think that there's not going to be much of debate as to whether or not this LP symbolizes her biggest achievement so far.
I really hope that I have the opportunity to see Ruth live between now and the release of her next record, as all of the material on Meteor boasts a freeform quality that could make it premium stage content. There's so much energy in her performance here, and if even a fraction of it were to translate well in a live setting, where she could feed off of the energy in a raging concert hall packed with adoring fans, then she could become one of the most respected touring acts in her scene. She's firing on all cylinders in this album, and I truly cannot wait to see and hear what she does next.
PURCHASE LINK: https://www.amazon.com/Free-Your-Life/dp/B07MZBX5ZJ
Loren Sperry