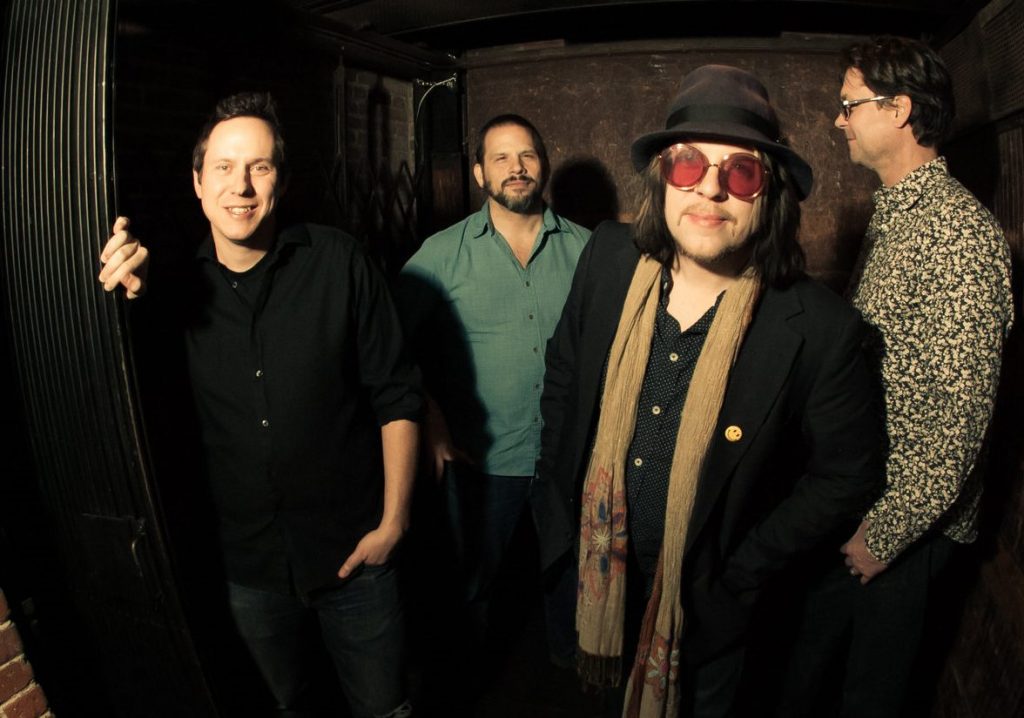 URL: https://www.DerekWoodsBand.com
With a swaggering crash of the drums, the Derek Woods Band opens up their new album From Now Until Then with the jazzy "Fall of the Cards," which will spend no less than four and a half minutes smothering us in opulent tonality and striking grooves that will lead us right into the gentle swing of "Nothing Rhymes With Orange." "Nothing Rhymes With Orange" starts off on a lumbering note, slowly but surely embracing a muscular bassline that will thunderously accompany a gilded string melody into the heavens from which they were conceived. Woods' exquisite vocal is at the center of all the layers of rhythm and harmony, but it's only producing half of them magic that this unparalleled jam is packed with.
FACEBOOK: https://www.Facebook.com/DerekWoodsBand
TWITTER: https://www.Twitter.com/DerekWoodsBand
"Respectful Man" slides into place on the back of a bluesy stagger that churns us in a vortex-like groove which doesn't seem content until it's got our full attention. Woods battles with the drums for the lion's share of our affections, but the harmony between the strings ends up emerging as the victor when all the dust clears and we're left to descend into "I've Got a Notion" and its folky sway. This song is a lot more sprawling in structure than the first three tracks in From Now Until Then, but it's priming us for the chilling jam that is "Sea of Swaying People." Here, the Derek Woods Band proves that they're hardly tethered to the rigidity of their scene – on the contrary, they're rocking a more progressive conceptualism than almost any of their peers are at the moment.

BANDCAMP: https://DerekWoodsBand.Bandcamp.com/
If the ocean of supremely surreal textures in "Sea of Swaying People" doesn't leave you completely addicted to this group's fascinating sonic depth, then the swanky "Soul Under Control" almost certainly will. It's not the show of instrumental strength that "Built to Spill" is but, to be fair, the tracks actually complement each other rather brilliantly in this arrangement that Woods chose for the album. "Much Better Now" takes advantage of the lingering blues melancholy that remains from the climactic guitar solo of its predecessor and fills the space that it once occupied with a hooky rhythm that sobers us for From Now Until Then's angelic conclusion.
The Derek Woods Band's new record comes to an emotionally-charged end with the Americana-tinged melodies of its title track, and while the song comes in at just under eight minutes in total running time, it doesn't feel like an excessive attempt at encapsulating the narrative of the album as a whole. In more ways than one, it brings us full circle, back to where we started with "Fall of the Cards," and hints at even more experimentally-constructed harmonies soon to come in future releases. I hadn't heard the music of Derek Woods or his group prior to picking up From Now Until Then, but I must say, I was really taken aback by just how urbane a release this LP is from start to finish.
INSTAGRAM: https://www.Instagram.com/DerekWoodsBand
Loren Sperry