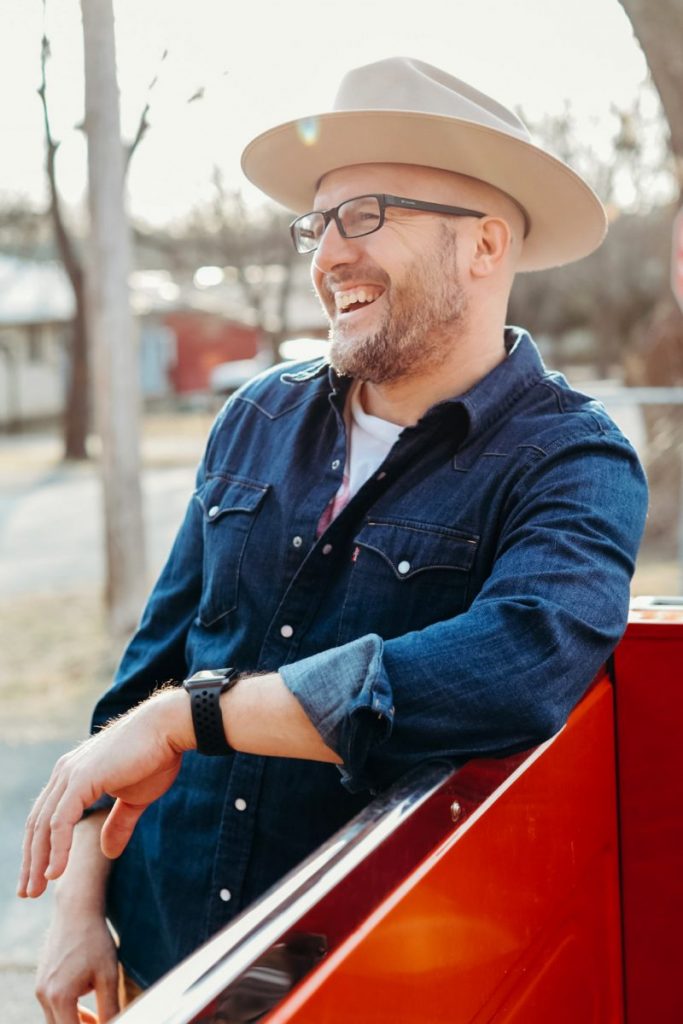 DocFell & Co. return with another surreal slice of unvarnished Americana in their incredible new album Heaven, Hell or Oklahoma, which was released last month to critical acclaim. In songs like the ominous "Peace Maker," sizzling "A Different Drum," rollicking "Mean Marie" and swinging "Beulah Land," singer John Fell puts down some of his most endearing vocals yet against a sterling backdrop of countrified rhythm, easygoing folk melodies and fiery roots rock anthems, all the while espousing a charisma that you just don't find every day in modern music. As steeped in tradition as it is progressively stylized for a contemporary audience, Heaven, Hell or Oklahoma is a rip-roar adventure that I highly recommend country aficionados take a close look at this spring.
There's a touch of rock n' roll volume in "Slim Says," "Three Chords" and "A Different Drum" that is just as affecting as the country grit that colorizes "Mean Marie," "Tough" and "Home on the Hill" so exquisitely. The centerpiece of Heaven, Hell or Oklahoma is its folk-based backbone, which contributes a homespun lyricism in star tracks like "In Your Eyes" and "Beulah Land" that is touchingly intimate but easily accessible to listeners of all backgrounds. You can tell that the band's chemistry is completely organic in this record, as they play off of each other's cues brilliantly and execute every harmony as if it were second nature. Whether it be the slow strut of "Molly Fields Cemetery" or the tempered twang of "End of the Line," they're firing on all cylinders here and making it look all too easy.
BANDCAMP: https://docfellco1.bandcamp.com/releases
The master mix is really muscular and engaging, particularly in the opener "Peace Maker," the string-arranged grooves of "Tough" and the cerebral sway of "Three Chords," which is admittedly my favorite track from the whole of the album. DocFell & Co. want us to experience the full scope of their rustic tonality in these songs, and they go out of their way to make sure that every inch of sonic space is utilized in sprawling compositions like "Slim Says" and "Home on the Hill" while also tending to the intricate facets within more subtle treats like "A Different Drum." The effort put into this LP is evident from the get-go, and never wanes as we work our way from one song to the next.
Fans of raw roots rock will be hard-pressed to find a more complete and attractive album than Heaven, Hell or Oklahoma this spring, and that's no small statement to make when you consider just how many big name records are due to be released in 2019. DocFell & Co. continue to demonstrate why they're among the very best in this business when it comes to crafting a brooding patchwork of old school harmonies and smart pastoral poetry here, and as far as I'm concerned, this is an excellent example of just how much their sound has grown since their first release. I'm eager to see what they come up with next, but in the meantime, this LP is one record that you won't want to miss out on this year.
Loren Sperry