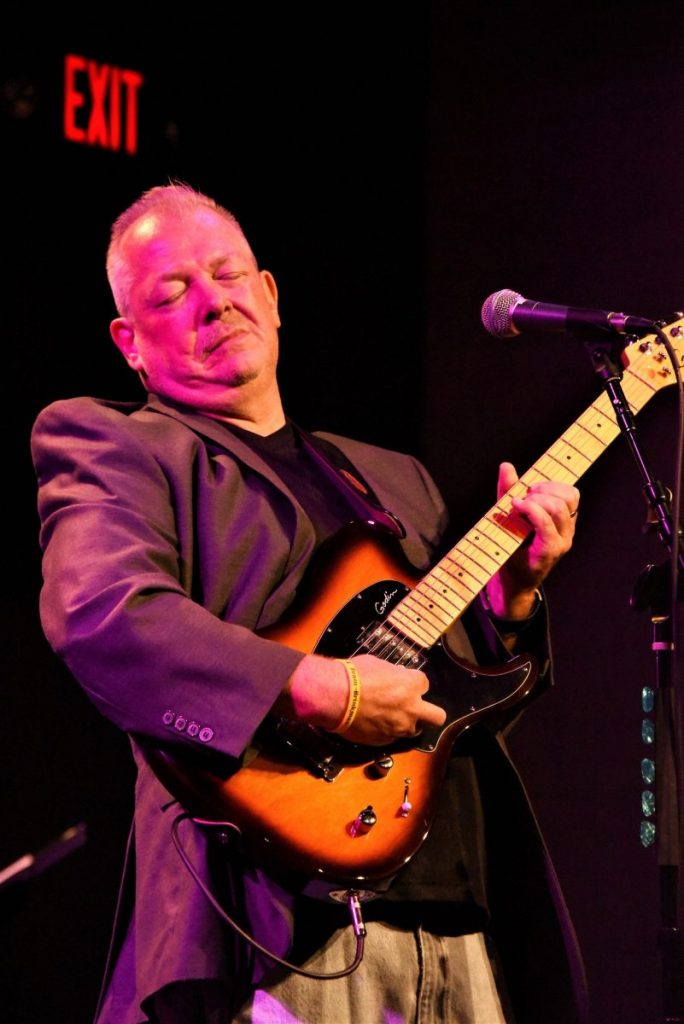 "So Deep," the first of three songs that comprise a pre-release sample set from Bud Summers' new album Hard Lessons, starts off with a lush bass groove that is broken up by an erotic electric guitar melody intent on wrapping us in layer upon layer of sonic wonderment. Summers starts to sing, his voice reflecting the depth of emotion in the music that is swirling all around us, and in his opening verses he manages to tame the beastly instrumentation that is transpiring behind him. The drums playfully chase after the bassline and a cathartic keyboard harmony, but these shades of jazz fusion and melancholic blues contemplation are only a taste of what's to come in the next two tracks, and that's putting it very mildly.
As we transition into "Endless Fantasy," the effervescent rhythm of "So Deep" is replaced by a tension-inducing stampede of percussive textures serving as the foundation for a bass-driven melody. Summers' guitar finds its place in the master mix between the drums and the mischievous keys, and echoes the tender drawl of its player's voice with patterned licks that are evocative and boast just a touch of overdrive. His serenade is breathtakingly bittersweet, as is the poetry that he's imparting to us, and thanks to this iridescent production value, it's as tuneful and vivid as if we were experiencing it first-hand, in the front row at a live show. The track comes to a close on the whim of its lusty string grooving, which on its own can make it quite difficult to resist playing the song all over again once it's finished.
SOUNDCLOUD: https://soundcloud.com/budsummers/sets/single-endless-fantasy
"Bad Fish" comes bursting out of the darkness on a danger-laden rhythm that is one part Delta Blues and another part new school fusion that leans more towards the rock end of the spectrum than it does jazz. The guitar is hollow and haunting, attacking us from the left and then the right when we're least expecting it to. In contrast, the bass, keys and drums are discreet and unfussy, simply putting down the framework for which Summers will inevitably colorize with his rousing riffage. You don't have to be the world's biggest blues fan to appreciate the blistering boisterousness of "Bad Fish," but for those of us who are devoted to the genre, Bud Summers delivers one of the hottest songs of the New Year in this track.
Our first look and listen at Hard Lessons most likely won't tell us the whole story that its critically acclaimed composer is trying to share in his latest studio effort, but one thing is for sure – it's a three-pronged spellbinder of a sample that will have casual fans and more serious aficionados talking long after the release of its parent album. "So Deep," "Endless Fantasy" and "Bad Fish" each fashion a different facet of Summers' multidimensional profile as an artist, and together they encapsulate his unique sound better than anything he's released thus far in his career. Hard Lessons has got a lot of buzz for an LP that hasn't even been released yet, but in these songs, it justifies every bit of the attention that it's been garnering.
Loren Sperry