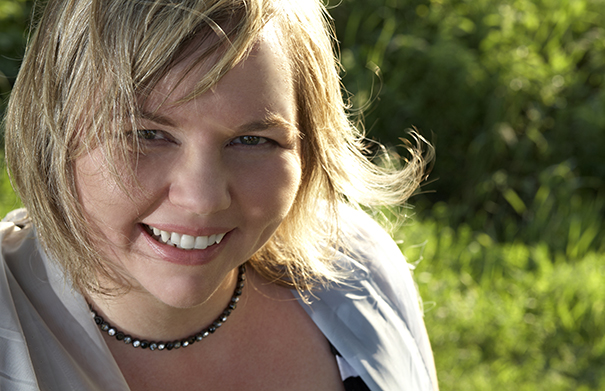 URL: https://francinehoney.com/
If you've been following independent country music lately, there's little doubt in my mind that you've likely come across the amazingly tender vocal stylings of Canada's own Francine Honey, whose new album To Be Continued… has been taking the underground by storm since its release last year. Championed by its lead single "Shacked-up Sweetie" and its jovial music video, To Be Continued… evolves a sound that Honey flirted with in the 2014 full-length Re-Drawn, only this time incorporating a bluesy flare that adds to the texture of her music enormously. With ten other slices of country-pop gold joining its centerpiece, Nashville disciples of all ages are practically guaranteed to find something to fall in love with in this treasure chest of emotional admissions and thought provoking commentary.
To Be Continued… is riddled with swagger both from Honey and her backing band, who take cut and dry compositions like the plaintive title track, "Stay" and "Snowflakes on My Eyelashes" (which also sees Beth Nielsen Chapman stopping by for a guest appearance) and turn them into well-orchestrated country symphonies. I like that while she's always the biggest force in the master mix, the sterling production quality shines plenty of light on the chemistry between her fellow players. They play off of each other's cues remarkably well, making the record feel less like a solo effort and more like the product of collective brainstorming.
SPOTIFY: https://open.spotify.com/artist/2CdnJgAGtOZFxJWg1q6npz?si=x4OQ0clkSnaIbnxgNUuV8w2CdnJgAGtOZFxJWg1q6npz?si=x4OQ0clkSnaIbnxgNUuV8w
Though it's not the only danceable track on this LP by any stretch of your imagination, "Shacked-up Sweetie" is probably the fiercest hip-shaker that To Be Continued… presents us with. In the music video for the song, an entire wedding comes undone beneath the weight of Honey's frisky vocalization, and by the time the band ceases to play, the bride and groom aren't the only people busting a move. Honestly, anyone who doesn't fall victim to the spell this single (as well as "Open Road" and "Can't Break Through to You") casts should rightly be checked for a pulse.
There's a lot of different influences present in this record that I hadn't noticed in previous studio outings bearing the Francine Honey moniker, most notably that of old school Delta Blues. Though not necessarily visible on the surface of songs like "Marilyn" and "Mamas Take Bad Dreams Away," there's an elegiac tone to all of these tracks that is unapologetically tethered to the tradition of American blues music, re-stylized for Honey's own purposes here. I really want to see her experiment with this side of her sound more in the future, as it adds a dexterity to this album that, in my opinion, makes it a full-blown game-changer.
While there is a lot to take in with To Be Continued…, my gut tells me that this is only the first of many watershed releases that we can anticipate hearing from Francine Honey as time goes by. Just in what she's done with "Shacked-up Sweetie," there's no debating that her sonic profile has gotten so much more sophisticated than it was at the start of her career. Honey is going places fast, and this could be the LP to break her into the mainstream once and for all.
YOU TUBE: https://www.youtube.com/watch?v=NGaej_weUzM
Loren Sperry