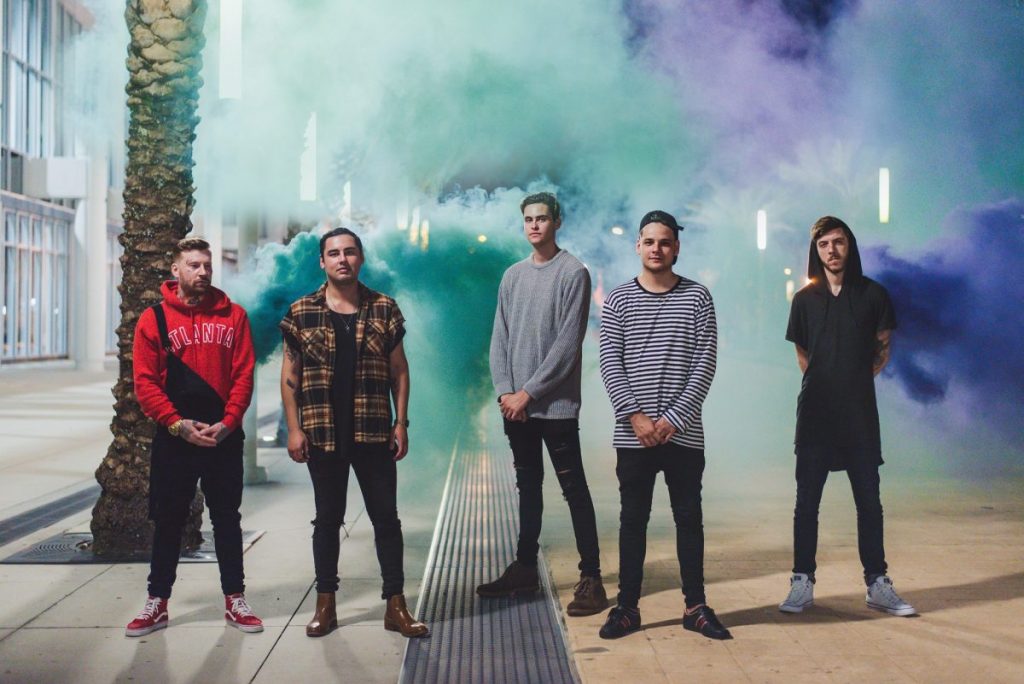 On January 18th, Californian post-hardcore band, Slaves released an EP full of their acoustic renditions of some songs from their 3 studio albums, plus 2 new songs. On January 24th, the band announced that singer Jonny Craig will be leaving the band due to him wanting to focus on his health. As sad as that is, it is admirable that he would want to focus on getting well again. The band has been active since 2014, and have garnered a lot of fans so this EP, Revision, would seem like a perfect tribute to their 3 albums thus far and in a new rendition. So how did the band do?

It definitely is a very interesting change in style from hardcore to a more softer sound, and one that works well in the band's favour. The limited instrumentation works to the effect the band wanted with these reimagined songs. Paired with the strings in "The Pact", it brings a new perspective on the lyrics and how they come across to the listener. Speaking of lyrics, they have a lot of passion and soul with each line sung, also full of regret and pain like in "My Soul Is Empty and Full of White Girls"…not sure about that title know…but what can be said is that Craig does have that soulful, beautiful voice that brings songs like "Body on Fire", "True Colours", "The Pact", and "Down for the Ride". There is one problem with the EP, and it is sadly a big one; for the most part, the drumming backing is consistent, not overbearing or anything, except in "My Soul is Empty and Full of White Girls". For some reason, they decided to add trap beats to the mix, and they are a distraction. It's otherwise a great song, as it does touch the soul, but that feeling is almost lost by this out of place rhythm section.

Overall, it is a strong reimagining of their work, and very well done by the whole band. There are flaws, but that comes at the end, and fans will enjoy these new and unique versions of songs they love. We'll just have to look forward to what Slaves do next in the new chapter of their legacy and in their expression of music.
Revision EP is OUT NOW!
Social Media: