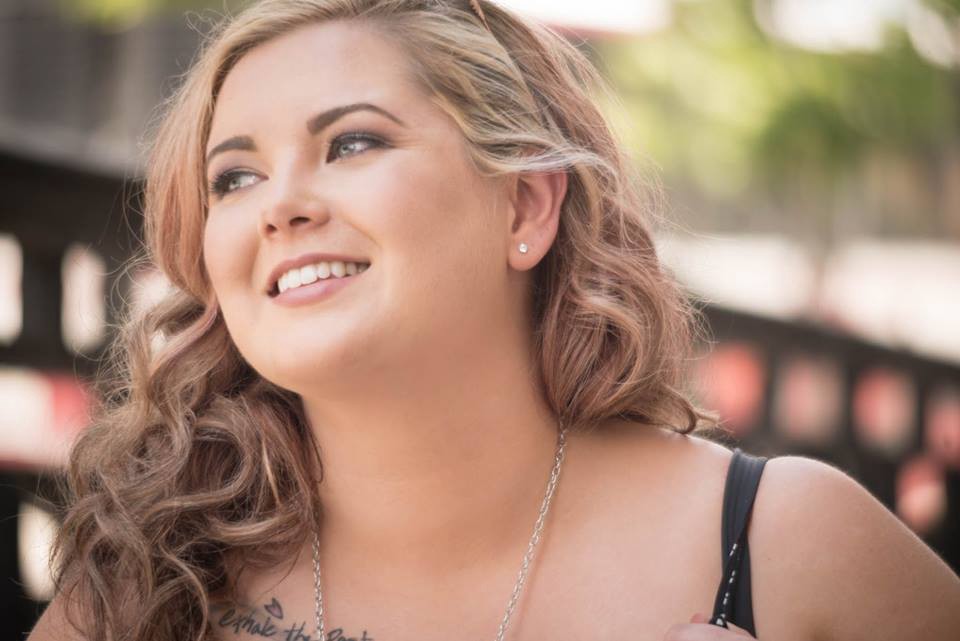 In Kamryn Marie's new single "Baby Girl," the burgeoning pop songstress breaks away from her peers stylistically and forges a bold identity that is all her own, utilizing a smart blend of prose, emotion and utterly addictive melodies to win over even the harshest of critics. Marie's no stranger to the spotlight – singles like "Party Like Bob Marley" and "Better Than OK" have won the adulation of the media and listeners alike, who have collectively gravitated towards her uniquely surreal and acerbic strain of pop. She doesn't disappoint in this latest effort, which in my opinion symbolizes some of her most captivating material to date. You don't have to be familiar with her sound to appreciate the aesthetical hammer she drops in this single, but longtime supporters will definitely notice that her skills have only gotten sharper.
Musically, "Baby Girl" is soft and patient from the moment that we press play on its nearly four minutes of sonic bliss. The lyrical bite that Marie commands so swaggeringly is easily the strongest component within the master mix, but it doesn't negate the airiness of the composition in the least. This is Marie's songwriting at its most relaxed and unrestrained; the words seem to cascade from her lips pendulously while possessing a stronger gravitational pull than anything else we're consuming in the track. To call this song engaging audio would be putting it mildly; personally, I find that terms like spellbinding and engrossing suffice far better, no matter what angle you're analyzing "Baby Girl" from.
This single is arranged like a conventional pop song, but it has the heavy mix of something much more rock n' roll in nature. Every intricacy and textured detail within the music is amplified in the finished product, making the sway of the percussion and the moan of the piano all the more cratering and emotive. I like that Marie steers clear of the black and white, bone-dry production that has become so unbelievably common in pop music as of late in "Baby Girl." Were she to have used any other approach than the one that she does here, I honestly think that the song wouldn't be half as provocative and urbane as it is in this lush, refined form that we find it in.
I think that Kamryn Marie is going to do some great things in her career, and as if what she's already accomplished with her output so far hasn't been enough, "Baby Girl" unquestionably solidifies her sterling reputation as one of the most fascinating young artists to watch. From a critical standpoint, Marie's sound is extraordinarily smooth and tempered for how edgy her musical dynamic can be when it's pushed to the limit (such as in this single). She's demonstrated that there are few – if any – raw melodies that she isn't capable of reshaping into seductive balladry, and with the release of this latest song her talents become all the more undeniable. I'm very excited to see what she does over the next year, and "Baby Girl" is one heck of a way to get the ball rolling.
TWITTER: https://twitter.com/k_marieofficial?lang=en

Loren Sperry