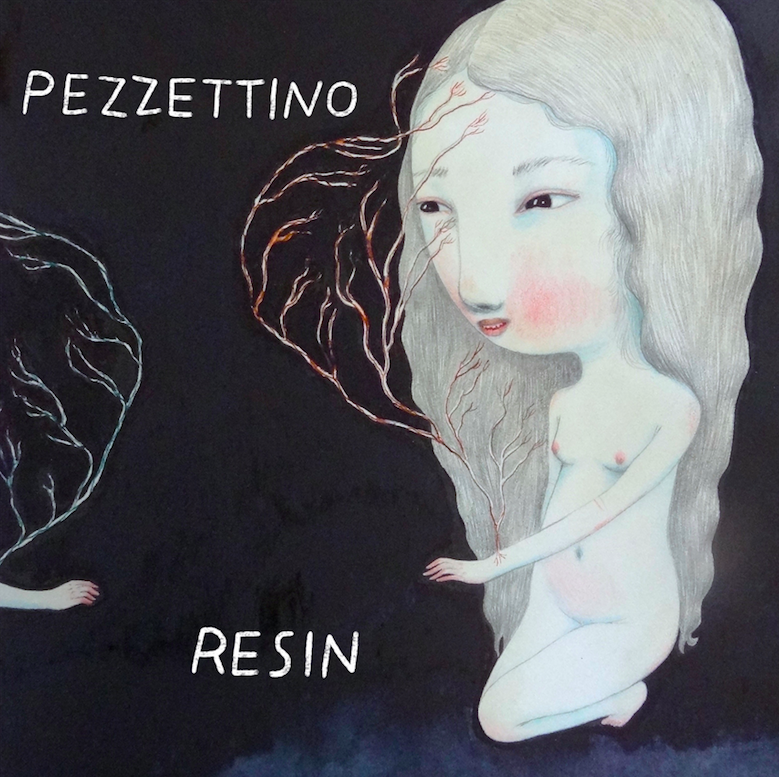 Resin – by Pezzettino (aka Margret Stutt), was recorded at Tiny Telephone Oakland, with engineering and mixing by Jacob Winik and mastering by Justin Perkins. Stutt wrote and performed all the songs on piano, accordion and vocals with Carly Bond on guitars, b/g vocals, clarinet and synth, along with Andrew McGuire on drums. They all play their key roles in the house of Resin, leaving no room or situation uncovered on this blend of music and lyrics that draw you into life from the perspective of Margret Stutt. Many things tell the story without getting too deeply distracted by it, and that's where the magic lies.
FACEBOOK: https://www.facebook.com/pezzettinomusic/

The songs on Resin are all about looking at life through the beginner's mind and seeing where it goes in the parameters of life mostly from an indoor look, but also some views from life's porch. "Home" is where it's all found and it seals the deal from the get-go, showing most of what Pezzettino is and this release is good for. But you can be taken aback once the second starts because it's of a completely different vocal approach, which does take a few turns of its own throughout the disc. "wikiHow" is not the type of thing you hear all the time, but don't be fooled by the modern frills, because the rest is golden.

"If You're Listening" asks the perfect question, and the album loses no steam from there. The wooden chimes and streaming water sound taking you for an outside stroll and keeps you drawn in the whole time. Stutt's piano playing once again takes a lead role, but it's kept to minimalism for a more brooding effect, as this is an all-out ballad of sorts and one of the most enjoyable on the disc. But following with "Falling Down" is probably one of the best choices in the track arranging, as it complements the previous cut so well. It really is a high point with its, do anything for one's attention approach.

"How To" takes you on a ride about the journey with an instructional obstacle course that makes for another one of the stronger numbers and holds the attention of the thread as well as any track surrounding it. Stutt helps find your way through what she's delivering and it's very easy to follow and so is the well accompanies music which takes no back seat anywhere.
YOU TUBE: https://www.youtube.com/user/PezzettinoMusic

As the disc moves on through the songs, so does the listener at every turn without skipping a note, as it has that ability to keep you interested the whole time with "Shower Song" getting more personal but not intrusive, as it makes for yet another great moment. "Sleepless" is the answer and you just more where it all comes from before the finale satisfies but keeps you wanting more with "Cloudy Covers" to make sure you were listening and listening well. And that might review the songs, but this album has much more to it than words can do justice.

Loren Sperry