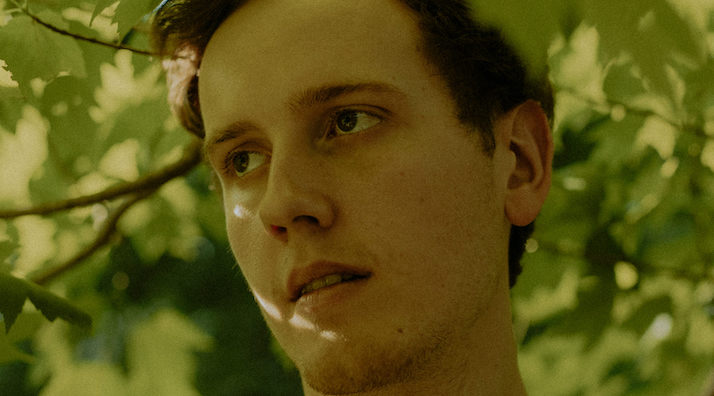 Lush lyrics are met with searing synthesizers that don't back down once fired up by the unparalleled production hand of Hazey Eyes in the new single "Hungover You," which features none other than singer Moli taking over the microphone for a highbrow electrifying pop anthem. As most anyone who is familiar with the state of indie music in 2019 already knows, Hazey Eyes' sound is among the most erudite and evocative in all of electronic pop, often creating vivid imagery that grips us with its spellbinding wit long before vocals ever enter the equation, and with Moli at his side to direct the lyrical attack, fans are assured to find themselves completely hypnotized by the surreal finished product that they create together. "Hungover You" doesn't resign itself to the predictably lumbering basslines and overindulgent rhythms of most dance songs, though it must be said that it lives and dies by its blistering grooves, which come at us from every direction and demand a physical reaction out of anyone within earshot. Straight up, this is one song that club kids and pop enthusiasts alike are definitely going to want on their radar this month.
SOUNDCLOUD: https://soundcloud.com/hazeyeyes
If you've been following Hazey Eyes since his arrival on the scene, you're almost bound to notice the dramatic evolution that his music has undergone in the last couple of years once you catch a glimpse of the framework in "Hungover You." This is so much more sophisticated than the sly beats of Goodbye or even the smash single "Love Is," and the intricacies within his sonic profile can be admired from the ground-up. His tonality is rich with texture and layered as to move us with its muscularity; the melodies are understated but wrap around us with an unforgiving strength once we reach the chorus, and even when his percussive parts feel like they're going to come undone under the weight of the bass-heavy mix, he's careful to make sure that they remain in their place and provide a steady, even-handed background to build a verse on. It could be Moli bringing out the best in him, or it could well be that his experiences have helped to shape what is an unquestionably sterling sonic depth in his artistry.
Hazey Eyes and Moli kick off 2019 with a bang in "Hungover You," and I truly hope that this is only the first collaboration that we can expect to see from this pair of likeminded musical masterminds. Moli shines as bright as the star she is in this track, crushing the very notion of rigidity with her rollicking prose and exploiting her intrepid vocal range for everything that it's worth. Her chemistry with Hazey Eyes is absolutely magical in this single, and you can tell from the moment that she starts to sing that their aesthetical compatibility wasn't forced or fostered through inorganic means in the least. If they were to put out an entire album of fresh material together, you can guarantee I'd be one of the first journalists to review it, but until then this song will have to satisfy my lust for their combined talents.
I-TUNES: https://itunes.apple.com/us/album/hungover-you-feat-moli-single/1446350132
Loren Sperry