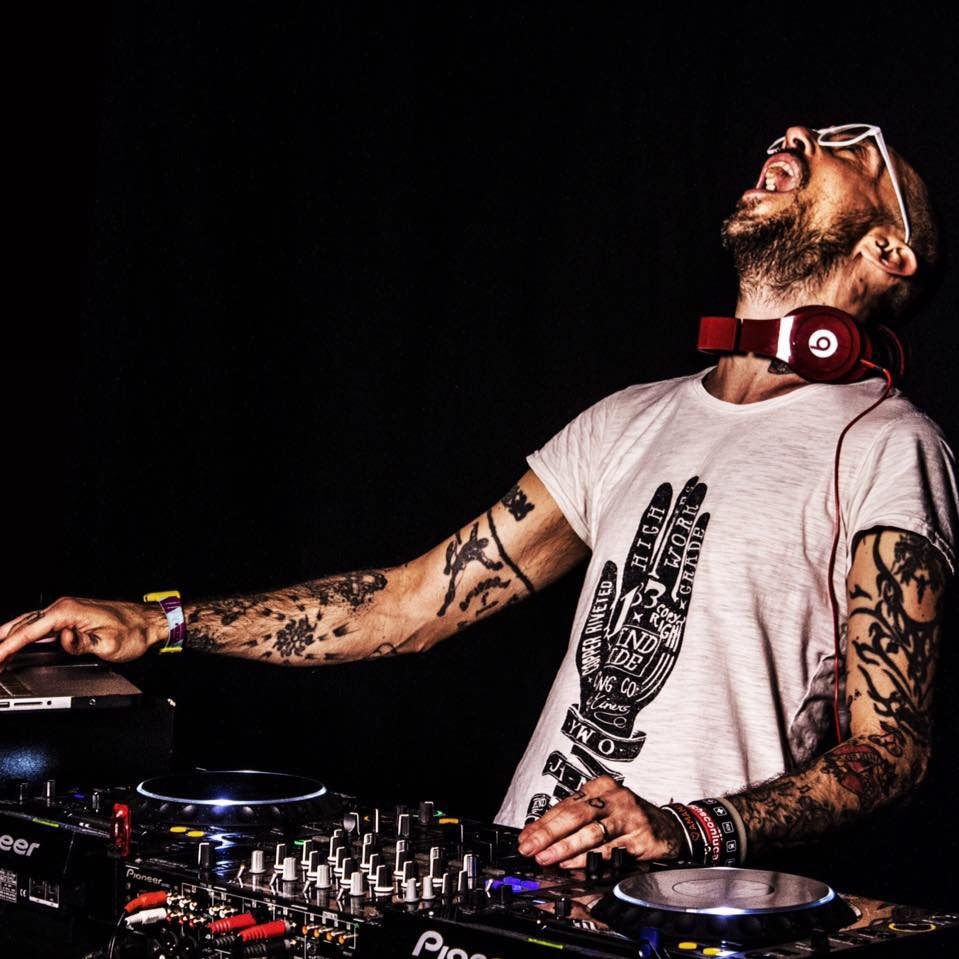 There's a hostile rhythm that's just waiting to come alive in "Beatrice," Wlady & T.N.Y.'s all new collaboration featuring none other than Iossa singing the lead vocal. A piano gently plays in the backdrop as we wade through the sonic ribbonry that comes flowing from the speakers uncontrollably. The percussion slowly starts to fire up as Iossa's vocal absorbs us in its melodic glow, spinning us in a thousand directions before returning us to the lightning-fast rhythm of the synthesizers. Electronica fans who feared that 2019 would be a boring, trite year of sorted releases from uninspired amateurs can put their worries to rest in the wake of this song's arrival, as Wlady & T.N.Y. make sure that this year will be even more electrifying than the last was by starting it off on a high note. "Beatrice" is so much more than just a club song; it's a unique offering from three of Italy's premier musical maestros, with vocalist Iossa asserting himself as an unparalleled lyrical talent in an era that has fallen short of producing elaborate singers in the EDM genre.

1001 TRACKLISTS: https://www.1001tracklists.com/track/1lr98qzp/wlady-t.n.y.-beatrice/index.html

To properly examine "Beatrice," one must start with its most intriguing attribute: it's utterly suffocating master mix. Nothing, and I mean nothing, could break free of the grip that Wlady & T.N.Y. exert over the soundboard in this track, and you'll know exactly what I'm talking about when that first wave of bulging bass hits you roughly twenty-four second into the song. Iossa's vocal is velvety soft and sweeter than honey, but it competes with the bassline for our affections in what can only be described as a musical war of the worlds. The melodies intertwine and draw us closer to their fierce nucleus, which on the surface appears to be the harmony between Iossa and the piano, but upon closer inspection is in fact rooted in that brutally blunt bass. At the right volume, "Beatrice" could possibly shake the ground beneath your very feet, but at more conservative levels it takes on an almost angelic like fluidity that is as progressive as it is concise and to-the-point.

If my gut is right, there's an emerging generation of clubbers that are going to find themselves hearing a lot more from Wlady & T.N.Y. as the future becomes the present, and it's no doubt due to the imaginative collaborations that both artists regularly engage in without ever holding anything back from us creatively. What sets their output a cut above the rest isn't just the fact that they're willing to experiment with their craftsmanship until they've come up with something that is honest and original, but moreover because they find the right coconspirators – such as Iossa – to carry out their divine deeds beside. From the Gulf of Mexico to the Mediterranean Sea, you'd be hard pressed to find an EDM track as stylishly outfitted and emotionally-charged as "Beatrice," but something tells me that this will only be the case until Wlady & T.N.Y. re-enter the studio to cultivate yet another eyebrow-raising release of the highest caliber.

FACEBOOK: https://www.facebook.com/djwladyofficial/?tn-str=k*F
Multilink for streaming & download here: https://smi.lnk.to/BeatriceWladyTNY

Loren Sperry