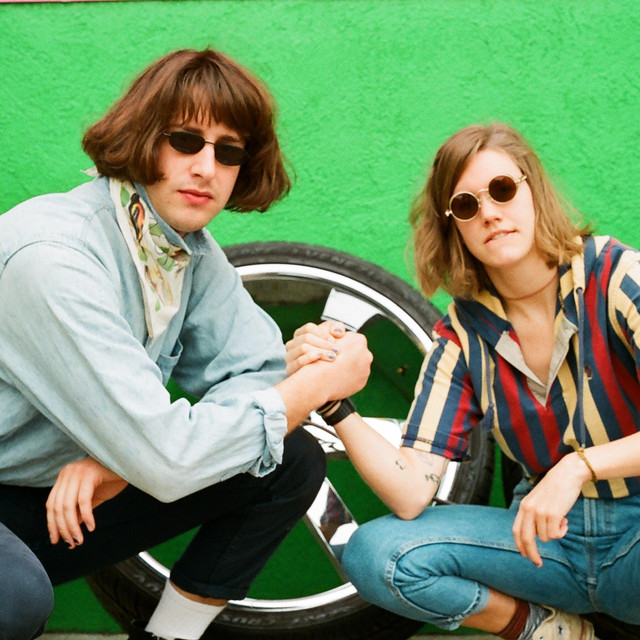 Eclectic psychedelia finds itself skewed with raw eroticism, surreal visuals that draw inspiration from divine sources, and an ominous sonic undertow that is impossible to escape in the new single and music video for Being Dead's "Apostles' Prom." "Apostles' Prom" isn't your typical alternative rock fodder, but rather a wickedly original expedition into the depths of low-fidelity experimentalism and postmodern pop. Being Dead don't waste a stitch of time laying down an eclectic melody that is gripping and rich with tonality, and for those of us who live for cerebral music that refuses to be easily categorized, it doesn't get much more intriguing than this.
The music within "Apostles' Prom" is shapeless structurally but is undeniably textured, giving it an almost acrylic feel that transcends the limits of conventional rock n' roll as we know them. In a similar fashion, the narrative behind the video is also a bit formless at the onset but slowly develops into a vivid, colorful storyline that isn't so self-absorbed in surrealism that we aren't able to follow the basic plot. Being Dead skirt the line between outsider music and mainstream grooves that have been retrofitted for sublimely lumbering harmonies, and this track perhaps captures their identity better than any other has so far.
BANDCAMP: https://beingdead.bandcamp.com/
Stylistically, this song has a very 1960's psychedelic vibe to it, though its framework couldn't be much more steeped in contemporary themes than it is. The vocal track is studded with an airiness that is suffocating at the right volume, and as much as the bassline may try to drown out the beats supporting it, nothing is strong enough to break through the rigidity of the percussion. The glaring synthesizers of post-punk's renaissance are present, but they aren't overstated, which has been a considerable problem lately in indie pop from one side of the Atlantic to the other.
"Apostles' Prom" as a music video is extremely avant-garde in nature, but it isn't so left-field as to be woefully inaccessible to unfamiliar listeners or casual fans of experimental music. Thanks to the stylish, urbane production value, we not only experience the emotionality beneath the war between a Guru and a Devil, we're able to understand it from the perspective of the band themselves. That definitely can't be said for the bulk of releases that fall under this intriguing umbrella of ambient pop/rock, but then again, very little – if anything – about Being Dead is typical.
As diversely appointed as it is evocative and thought provoking, Being Dead's latest release is a quaking experimental rock single that is more than worth your time if you're the sort of listener who can't get enough of an off the cuff melody that isn't easy to categorize by mainstream standards. Popular music has been embracing the postmodern school of thought more and more over the last decade, but few groups are able to wield its wildly imaginative pen with the same command and prowess that Being Dead does. "Apostles' Prom" is everything that critics look for in a single of its ambitious design, but moreover, it's something that fans of the noise underground have been waiting for.
CD BABY: https://store.cdbaby.com/cd/beingdead5
Loren Sperry