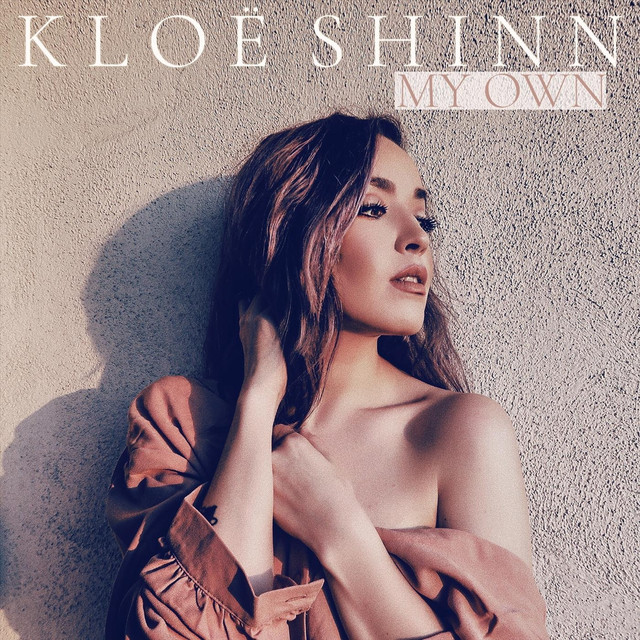 URL: https://www.kloeshinn.com/
Music videos are often meant to capture the spirit of a single, while other times their purpose is to convey a different side of the same narrative best illustrated through a visual medium. Kloë Shinn's new song "My Own" somehow does both in a multidimensional smash hit that has already garnered well over three hundred and fifty thousand views of YouTube. The song sets the stage for the next chapter of the much-buzzed singer's career lyrically, while the video pins down the energy of the song's vicious beats and sky-high melodies through a series of infectious dance sequences that will leave you itching to hit the city nightlife.
The production quality here is undisputedly top notch and superior to anything that Shinn has released in the past (which is really saying something if you've heard some of her other work), yet not overwhelmed with label-approved plasticity as a result. Her melodies are left preserved in the center of all the harmonic onslaught raging in the instruments beside her, and though streamlined and swanky in tone, "My Own" has the edginess of something a little more indie and organic in nature. It's hard for an artist with the patterned success that Shinn has experienced in the last couple of years to stay humble, but so far she hasn't seemed to struggle when it comes to holding onto her genuine identity.
Instrumentally this is one of the most understated power club singles of the year from top to bottom. There's a swooning accent of keys that comes chiming in during the chorus and pairs with the lumbering bass so incredibly well that it's easy to stray from the lyrical imagery for a moment and really appreciate just how divine the more minute details of this single really are. The ethereality in the vocals is clearly intended to be the star of the show, but to suggest that Shinn didn't put just as much work into the musical side of this composition simply wouldn't be true.
INSTAGRAM: https://www.instagram.com/kloeshinn/
Shinn's vocal is so versatile in "My Own" that I believe she could do almost any material following this release; she's got the accessibility and temperance that is required to do quieter, more acoustic-leaning music as well as the bravado and charisma to maneuver her way through enormous riffs in bludgeoning arena pop jams. "My Own" in a lot of ways is her most diversely constructed sonic statement she's made so far, and if it's just a taste of what's to come from her next studio excursion I'll be eagerly counting the days until the release of her highly anticipated new 6-song EP entitled "My Own Mini Album."
2018 has given us a lot of memorable moments in western music and beyond, but Kloë Shinn's latest and perhaps greatest single yet has got to be among the best that the sizzling-hot electropop genre has gifted us in this decade. Not only does she give DJs something that they can manipulate and toy with for the entirety of the next year, she's provided listeners with another angle of her brilliantly exotic sound. Her audiological profile is expanding with each one of these releases, and my gut tells me that "My Own" won't be the least we hear from Shinn in her pursuit of insatiably potent hooks.
YOU TUBE: https://www.youtube.com/watch?time_continue=11&v=O01FHlrDg2Y
Loren Sperry