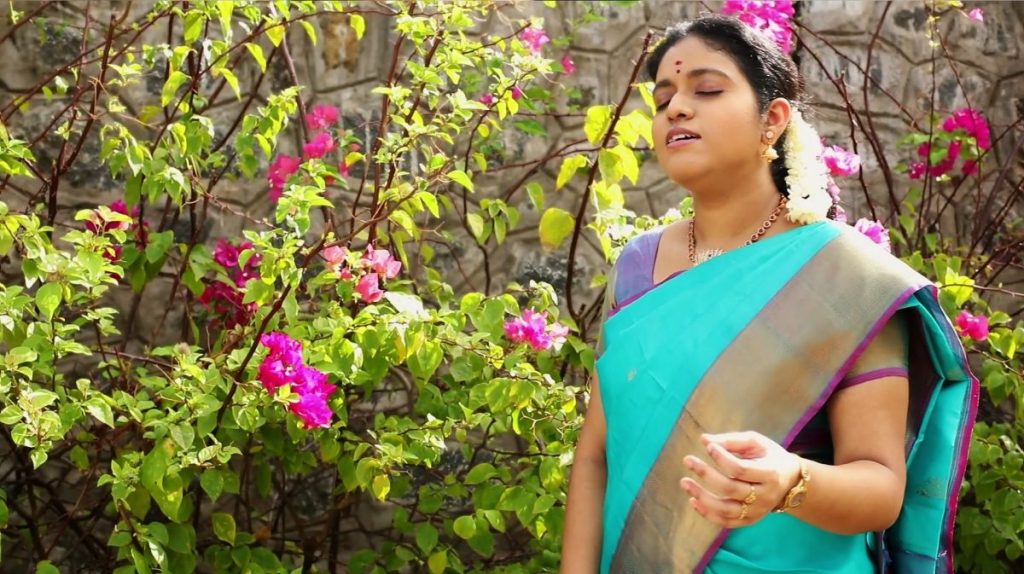 The single "Believe in You" from India native S.J. Jananiy solidifies the growing national renown of this vocalist while positioning her to make a tangible impact on a global stage. She wears countless creative hats without betraying a hint of strain – composer, musician, live performer, music director, producer, keyboardist, and research scholar. Her spirituality informs much of her musical vision, but never dominates it – instead, there's an inspired feeling swelling up from "Believe in You" undoubtedly fueled by her discipleship under Guruji Padma Vibhushan, among others. Her extensive musical education likewise shapes her art, but listeners will never mistake the song for a technically excellent though workmanlike performance. Instead, her musical expertise helps shapes already deep and abundant talent and elevates "Believe in You" to heights it may not have reached in lesser hands.
YOU TUBE: https://www.youtube.com/watch?v=BQkE3GCfucU
The electronic nature of the arrangement never sounds cheap. Instead, there's a near orchestral flavor filling the synth laden background, but you'll hear bass and other traditional instrumentation tethering the song to earth. The light, yet restless, churning of the song has a hypnotic quality without ever being too pronounced and the gradual escalation near the track's chorus is handled with a deft hand. "Believe in You" has a insistent percussive quality carrying it along as well, but the touch is never heavy and it suits the song quite well. The song goes a little over four minutes in length but doesn't feel over-extended. It comes off as a perfect amount of time for Jananiy to develop her musical and vocal ideas.
Her voice is the song's most impressive component. It's perhaps a sign of her desire to reach out to the widest possible audience, but Jananiy chooses to sing the song in English and has no problem conveying its message despite the song not being in her native tongue. She has a lot of variety in her voice – she can move from smoky soulfulness to ethereal heights without ever pushing hard on her vocals and her phrasing lends extra gravitas to already fine lyrical content.
Her message is clear and direct. "Believe in You", essentially, is a love song, but Jananiy escapes the typical array of love song clichés weighing down lesser material. It is a self-penned effort and Jananiy reflects that in every second of her vocal – she is fully invested in this moment and envelops the words with just the right amount of dramatic weight to help her songwriting sink deeper into her listener's heart.
I-TUNES: https://itunes.apple.com/kn/music-video/believe-in-you/1439460624
S.J. Jananiy will definitely ascend to a higher level with this single. "Believe in You" is clearly tailored for the biggest possible audience, but she never cheats listeners despite the commercial slant of the material. She has, instead, proven why she has earned a bevy of awards, commanded the attention of large audiences, attracted enormous regional and national attention, and why she's ready to stride across a world stage. "Believe in You" has the sort of allure that will satisfying existing fans, earn countless new ones, and garner her more attention than ever before.
Loren Sperry