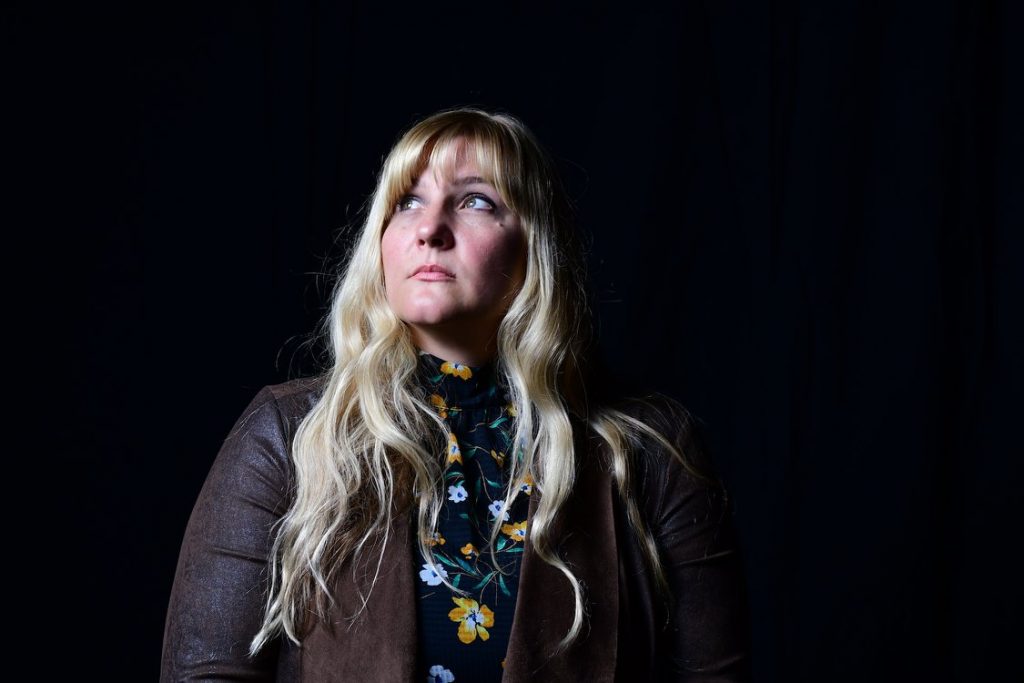 On the fragile but determined strength of a light lap steel melody, Sarah Parker descends into "Sugartown," the opening track of her new critically acclaimed LP Strawberry Moon. Like most of the songs that Strawberry Moon contains, "Sugartown" features a proliferated country swing that is understated and smothered under the weight of Parker's bittersweet singer/songwriter vocal, which has much more in common with the coffeehouse singers of the 1960's than it does the bulk of Nashville's modern starlets. Her folky prose directs the narrative of this song, as well as the bright "29 South," the title track and even the bluesy "Rose Hill." It's only in songs like "You Can't Tell a Heart," where she goes out of her way to bond her voice to the countrified structure of her music, that we really get the full capacity of her would-be "mainstream" skillset. For the most part,Strawberry Moon is perfectly fine with its splendid juxtaposition of country, folk and soft roots rock – in fact, it wears the combination of influences much better than most. In an era dominated by halfhearted crossover acts, this record feels remarkably genuine and true to its composer's unique craft.
URL: https://sarahparkermusic.com/
"Even When You're Lonely" is probably the most streamlined song of the album, but it doesn't cut out any intricacies to make itself appealing to the masses. Parker's vocal is so versatile and clingy that I get the impression both here and in the more tempered acoustic/fiddle mashup "I Got to Wander" that she's only giving us a sample-sized offering of what she can really do under the bright house lights of a packed concert hall. There's so much color in her palate that tracks constructed with an otherwise conflicting foundation, such as "Road to Your Discovery," are a lot less angular and jagged in execution. Her singing is without a doubt the most stunning gift to behold on this record, but it doesn't overshadow the grandiosity of her backing players at all. The crisp guitar play on both the title track and "Talk in This Town" is as defining as any of her verses are, and through this exquisite production they aren't placed on a backburner in the master mix.
Parker gets a little somber in "Keep on Movin' (The Train Song)" and "Lonely Highway" without coming out and saying as much, but that's part of the reason why these two songs are so charming. She doesn't have to be so literal in her lyrics that we're bludgeoned with harsh southern honesty, but she also doesn't utilize any of the straight-silly metaphors that have sank some of country's best young talents (and some of the older ones, too). She plays with exotic ingredients in "Gypsy Rose" and "Home," but in the end concludes Strawberry Moon on the familiar ground of "Straight from the Bottle," a country-folk jam that burns with an underlying longing that is nothing short of breathtaking to bear witness to.
Overall, fans of authentic Americana, cool country and contemporary folk music would be quite wise to give Sarah Parker's debut album a close examination – I have a feeling it's the first in a long line of earnest and endearing records she'll share with us as the years go by.
CD BABY: https://store.cdbaby.com/cd/sarahparker
Loren Sperry