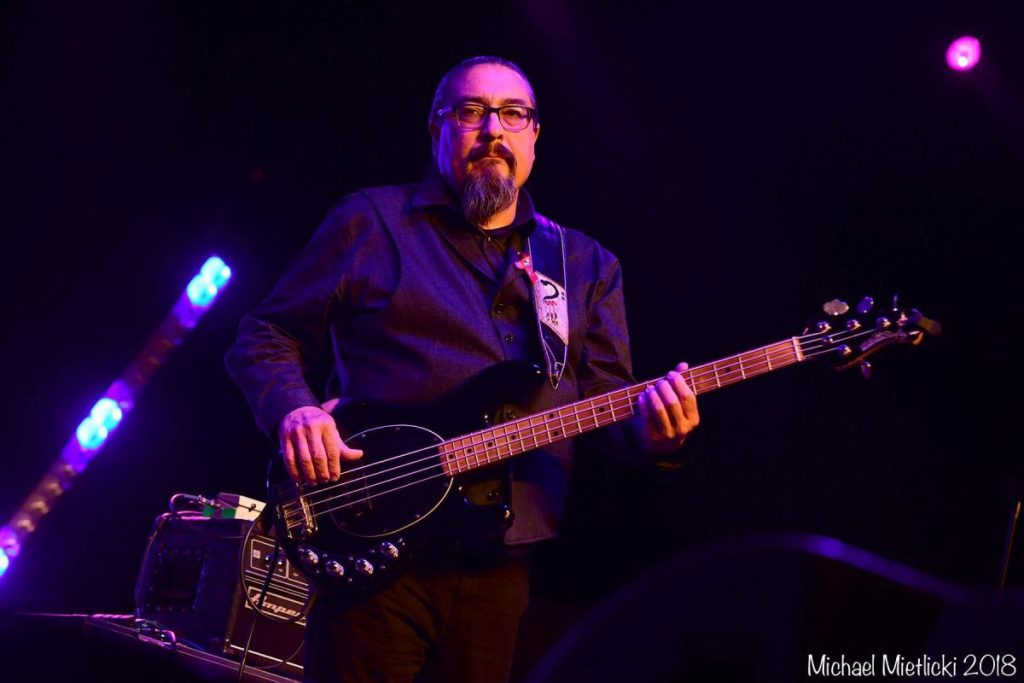 Robert "Freightrain" Parker leads his eponymous super-group of dynamic players in the brilliant new album Outside Ourselves, which unties the seductive sway of soul music, the frustrating melancholy of blues, the blunt grooves of funk and just a touch of metallic rock n' roll magma to make a sound that goes beyond the limits of genre classification altogether. With the help of Grace Lougen on lead guitar, Damone Jackson on the drums and Greg Leech manning the keys, Parker dishes out slow jams in the bold "Elijah" and the incredibly stirring title track while flanking this playlist with a variety of blues-rock bangers in "Better Man," "I Still Believe," and of course the rolling "Dark Season Blues," which has a structure that could easily have been manipulated into a 20-minute extended play all on its own. Parker and his comrades aren't afraid to get their hands dirty and really stretch out these melodies, manipulating them with old school analogue studio techniques and harvesting the rendered fat for a smooth, swinging bottom end that is about as attractive as any hook you'll find on the record.
URL: https://freightrainband.com/
That booming bottom end is never more dominating than it is in "Dark Season Blues," which has no qualms about coming right out of its treacherous, robotic groove just to give us a swift kick in the pants. "Don't Stop the Music" and "Wake Up" are a little more deliberate and feature a somewhat conventional style of attack, but the primal bassline is always present, even when the lyricism is doing its best to be the most striking element in the piece. "You Found Me" is quite possibly the most physically pronounced slow song I've reviewed in a long time; it's primary allure grows out of the harmony between the vocals and the bass, which is surprisingly sweet and translucent despite the heaviness of the mix. I don't know how much time Parker and company spent in the studio ironing out these tracks note by note, but I certainly get the impression that it wasn't a rushed affair in the slightest – there's simply too much detail here for me to even consider as much.
While not exactly stylized for the FM radio format, Outside Ourselves doesn't pretend to be the sort of crossover record that appeals to twentysomethings going through a "retro" phase or trying to join themselves to some sort of higher intellectual demographic. This is jazz music in its most melodic and accessible form; skewed by the best components of blues, soul, funk, R&B, rock and even pop in some spots, it's attractiveness is spread out and not concentrated on one particular ism that is essentially repeated nine minutely different ways in nine indifferent tracks. Outside Ourselves does everything that it's title would have us believe it capable of; it takes the emotion, the passion and the bond between its star musicians and projects it into tangible matter that we can relate to and take joy in. Freightrain show us yet again why they're among the best in their medium – their dedication speaks for itself.
I-TUNES: https://itunes.apple.com/us/album/outside-ourselves/1230658294
Loren Sperry