Michigan's Greta Van Fleet has taken Chicago by storm, selling out three nights at the famed Aragon Ballroom, as they tour in support of their recent album, Anthem Of The Peaceful Army.
The group kicked off their mini-residency on Wednesday, December 12th, with the energetic and melodic tune, The Cold Wind, from the Anthem album, and ran through a short but sweet set (see setlist below) that showed off their 70's rock leanings and songcraft.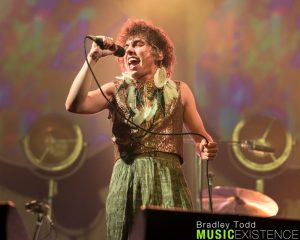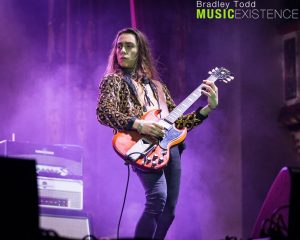 It's those 70's rock leanings that have brought some criticism their way, mostly in the form of claims that the band is liberally borrowing their sound from Led Zeppelin. And while the comparisons are warranted, there's no denying the group's musical chemistry, enthusiasm, and aforementioned songcraft.
The fact that the group is bringing old school rock to the masses shouldn't be overlooked either. The audience at this sold out show hasn't overlooked it. The crowd is mostly young, and a good deal female.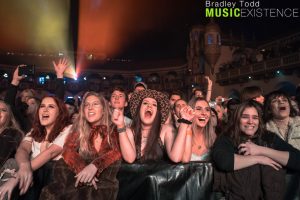 But there's also an older element to the crowd as well, probably there to experience the 70's rock vibe and see if Greta Van Fleet have "it." The enthusiastic crowd's reaction indicates they do.
Gallery Below Setlist
Follow Greta Van Fleet here:
Web: www.gretavanfleet.com
FB: www.facebook.com/gretavanfleet/
Twitter: www.twitter.com/gretavanfleet
IG: www.instagram.com/gretavanfleet
SETLIST
The Cold Wind
Safari Song
Black Smoke Rising
Flower Power
You're The one
When The Curtain Falls
Black Flag Exposition
Watching Over
Edge of Darkness
Lover, Leaver (Taker, Believer) – Encore
Highway Tune – Encore