X107.5's annual Holiday Havoc returns in 2018 for two nights full of great performers! 311 will headline and close out the event on December 06 at The Pearl Concert Theater in Las Vegas, Nevada.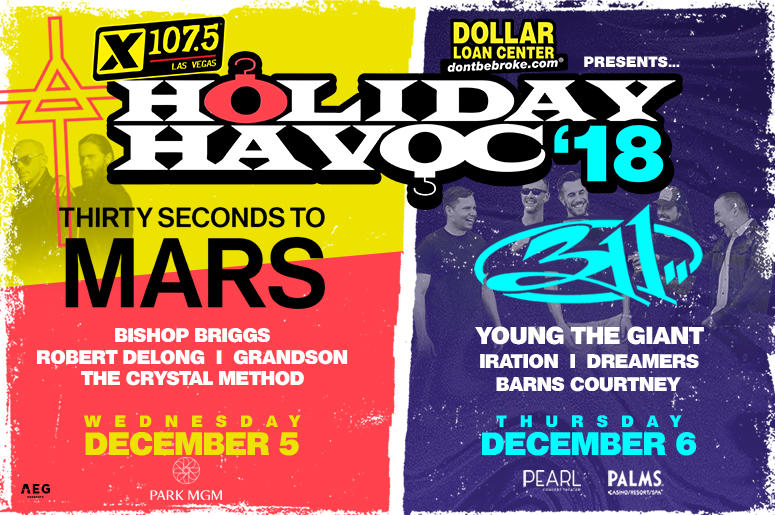 Tickets are currently on sale and may be purchased via Ticketmaster . $1 from each ticket sale will benefit Family Promise Las Vegas, a local non-profit organization that is dedicated to helping homeless families achieve lasting independence via safe shelters, meals, support services, and striving towards independent sustainability.
311 recently teamed up with FYE to release 311 LIVE – a two LP set available for the first time on vinyl featuring 14 tracks from the 1998 Transistor Tour. Only 1000 units will be available, 700 now and 300 on the December 14 release date. The 2LP Solid Yellow Vinyl is available exclusively at FYE with pre-orders now available via FYE's site.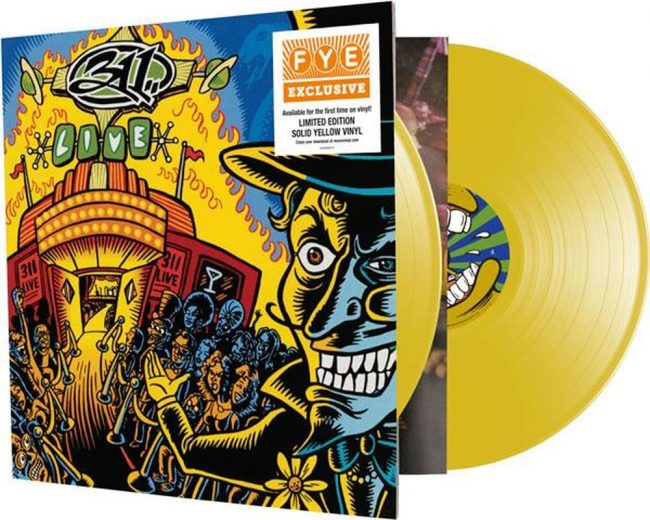 Checkout a few photos from the last time we caught up with 311 in Las Vegas:
For more on 311:
Official 311 | Facebook | Instagram | Twitter | Youtube | Spotify