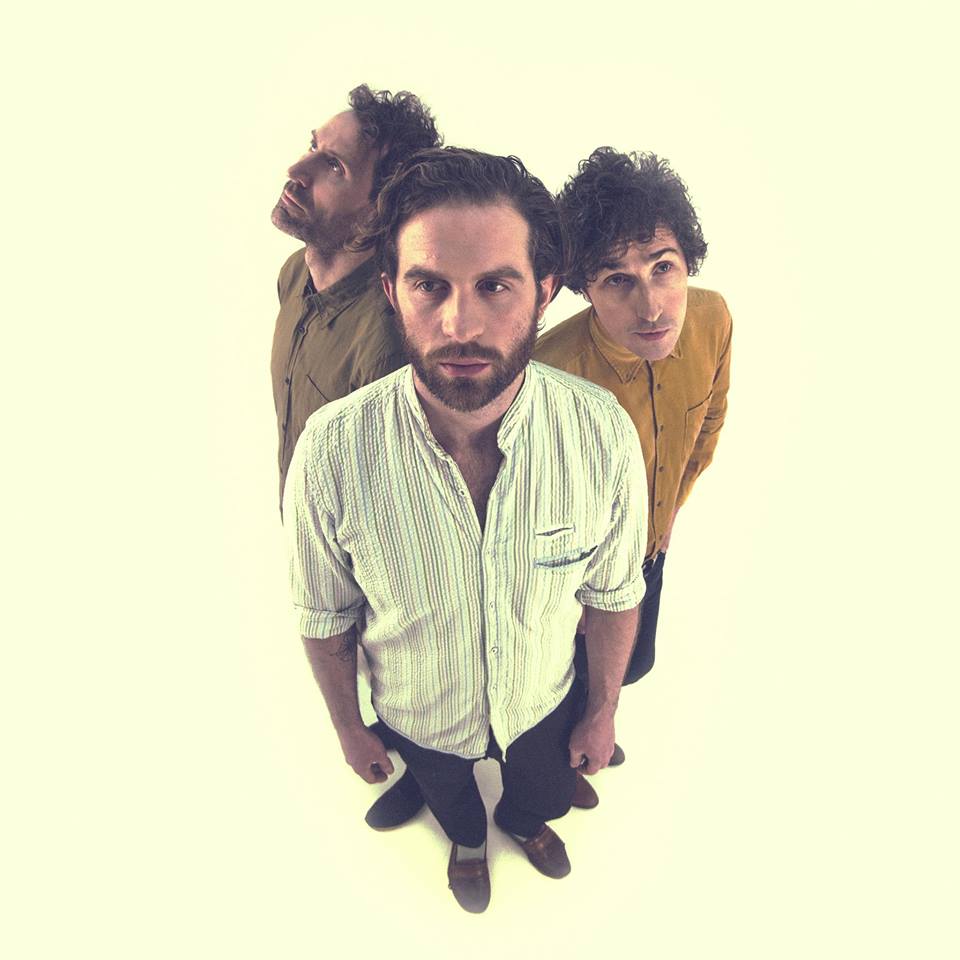 "I've had it up to here, with character building," London's Oh800 sings in a semi-punk and fully rock and roll attitude. The song is "Character Building," the title track from their debut effort. It's an attitude alright, and the listener is immediately mixed into the feeling of a grimy club with all the makings of a brilliant career. Have I had it up to here with Oh800? Not by a long shot.
The nine songs on Character Building (Infinite Jest Records) are strong foundations and representations of a band that seems to digitize the unseen chemistry from a stage performance and zap that into the studio. Mixing strong forces from punk and rock and roll, as well as some funky tones and even synthesizers, Oh800 leaves other indie bands in the dust. There's no whiny Americana here, just pure indie rock you can totally dance to.
My favorite track is "I Want You Around." It's later in the album, but it's worth the wait. The pulsating bass is just killer. I felt like I was 10 feet tall listening to this and bouncing off the walls on my way to outer space. I'm also currently digging "Shoulda Known It" and "Melanin" (tracks two and three). That's the great thing about Character Building keep coming back to it and you will find a groove for whatever your mood. In that sense, it reminds of me The Strokes' Is This It (2001). The band itself and the music have lasting momentum, and Oh800 appear to have that fire in their engine.
Comprised of former members of The Duke Spirit, Oh Ruin and Memory Maze, Oh800 is Eoin Rooney (vocals, guitar), Gavin Ellis (bass, snyth) and Olly Betts (drums). I have to imagine the trio had just an absolute riot recording this album and again, the chemistry is palpable. Not since Duran Duran have I felt so ready to bang my head and shake my hips to the impressively cool music beds.
Lyrically, some of the tracks can be a bit blunt and borderline feel like that you're a fly on the wall of someone defending their life's choices to their overbearing parents, but that's what makes this art so fantastic. Debt. Depression. Life itself. They cover it all and they do so in the most badass way – rock and roll! Not once do they sound like they are ripping off some other band – they really carve their own unique soundscape.
Oh800 garners a solid A+ for Character Building. I can't wait to hear what's next for this band – their sound is solid and infectious. Fans of The Faint, Duran Duran, Talking Heads, The Strokes, David Bowie, The Clash, Tom Tom Club, Joy Division and more will really find something they like on Character Building to add to their musical library. Impress your friends over the next few months and download these tracks to play at your holiday parties – you'll get the party on its feet and stay ahead of the herd on what's really happening in the music world. Oh800 is a must be heard band.
Loren Sperry