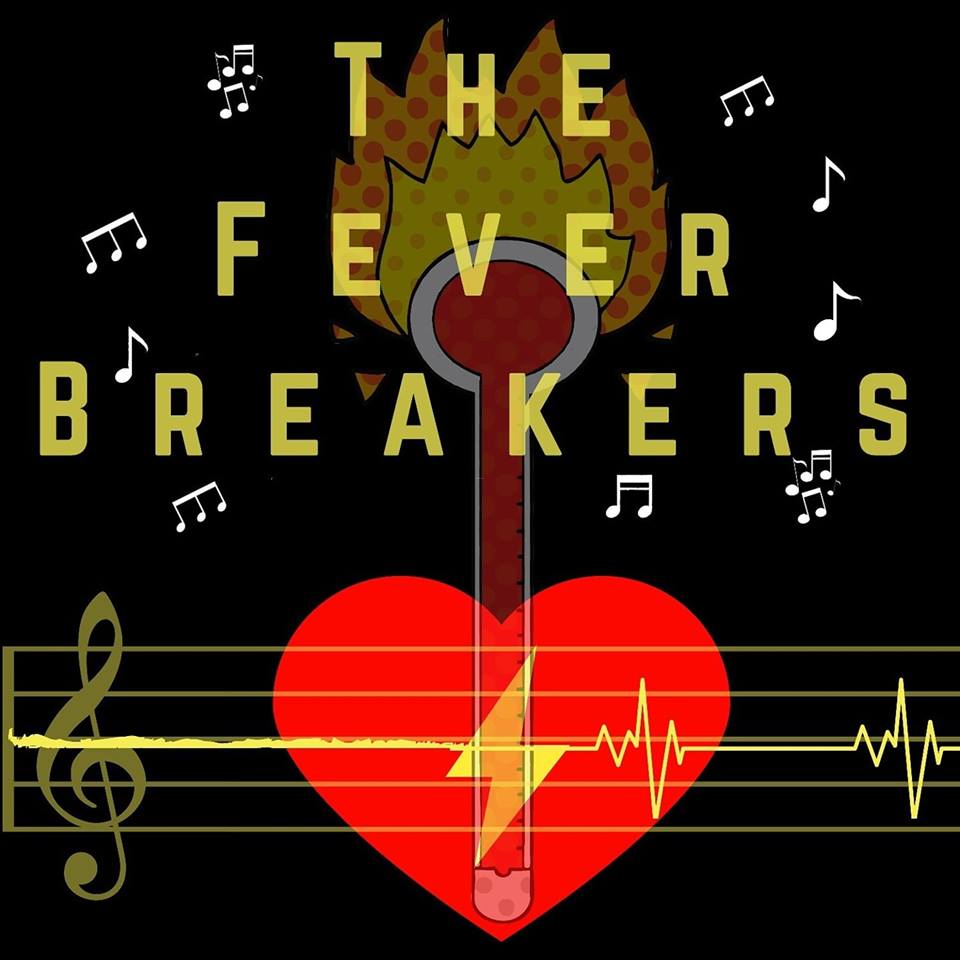 The Fever Breakers – "We are America" (single) 
FACEBOOK: https://www.facebook.com/Darebone/
Healing can be a complicated process no matter who the patient is, and Dr. Gleeson Rebello knows this firsthand. As an esteemed orthopedic surgeon, he's spent the better part of his career treating people in dire health situations and aiding in their journey towards recovery, and now alongside children's author and Berklee Music School graduate John Ventura he's helping a new patient named America heal from the crippling state her leaders have left her in. As The Fever Breakers, Rebello and Ventura seek to combine their shared passion for making a positive impact on the world through music, and in their new single "We Are America" they issue a declaration of hope, unanimity and togetherness for a Union that needs a little TLC more than it ever has before.
"We Are America" starts off earnestly enough, with a simple percussion salvo that unfolds into an inviting guitar lick and warm piano riff that lays out the structure of the song. The rhythm is reverent, familiar and reminiscent of late-70s pop music, but the melody is budding, refreshing and startlingly affectionate. The vocals are clear but somewhat hesitant as they skip through the opening stanza, slowly drawing more confidence from the backing band in the foreground. Colorful notes swarm around the lyrics like eager fans waiting to meet their hero, and suddenly the chorus cathartically erupts and we're met with a glorious tune that bonds itself to the words and leaves us captivated by their resulting harmony.
The relationship between the lyrics and the music in "We Are America" is crucial to the smooth execution of the song. This a big arrangement that has the potential to become unruly around every one of its distinctive turns, but under the direction of The Fever Breakers it remains artfully graceful, even elegant in its transmission. The emotion in these words is powerful, though I would argue not as moving as the ponderous pace is. I read the tempo as being symbolic of the slow churn of change in our country, which despite taking a great deal of time and effort is inarguably essential to making America all that it can be politically, socially and morally.
Musically The Fever Breakers touch on mainstream pop themes with "We Are America," but there's definitely a touch of edgy rock n' roll vibrato lying just beneath the surface of these grooves. When we get into the guts of the track and strip away the brilliantly timed chorus and its soaring melody, there's a visceral, rebellious tone to the composition that could easily be amplified into something cutting, even electrifying. The guitar solo that flaunts its prowess around the three minute mark is evidence of their simmering experimental side, and I'm interested to see what they do with it in future singles.
The Fever Breakers are undoubtedly at the start of something really beautiful with this project, and I hope it ends up expanding into a venture that both Rebello and Ventura can devote more of their time towards. Even going beyond this track's imperative message of comradery and inclusiveness between all Americans, they've actually got a nice set of chops that are exhibited well in "We Are America" and which make me intrigued to hear more of what they can do in and out of the studio. This is a pensive ballad that offers a lot of emotion and decadent melodies for us to bask in, and with any luck its heartfelt narrative won't be lost on the great nation that inspired it.
I-TUNES: https://itunes.apple.com/us/album/yes-we-are-america-single/1440052718
Lori Reynolds