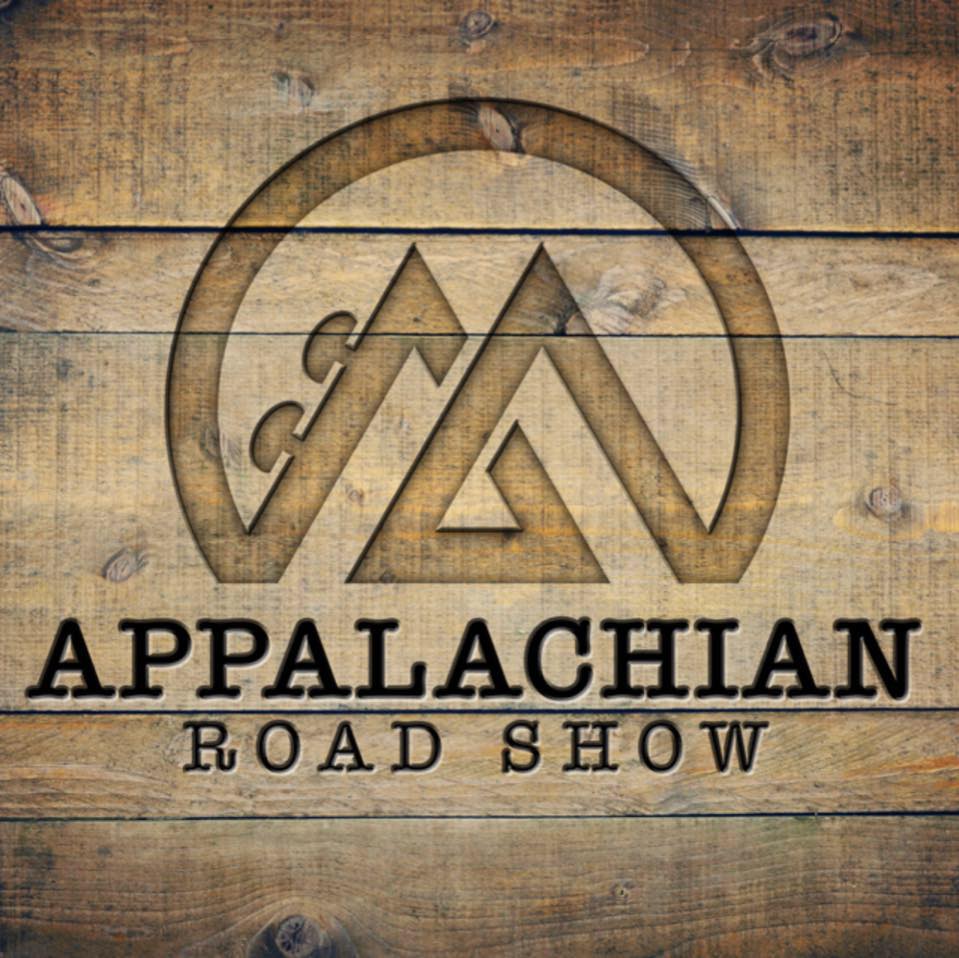 The Appalachian Road Show is here!
FACEBOOK: https://www.facebook.com/appalachianroadshow/
A humble little string groove is all the it takes to ignite the passion of Appalachian Road Show's opening track "Little Black Train," our the musical greeting that welcomes us into the album Barry Abernathy and Darrell Webb present Appalachian Road Show. With an emotional but melodic bark, we're told that a train is barreling down the tracks, fueled by all of our misdeeds and poor decisions. The bluegrass swing of the song throws us in all sorts of directions before finally tossing us right into "Dance, Dance, Dance," the album's first single that sees Abernathy and Webb taking apart a Steve Miller song and reassembling it with a refreshed country drawl.
The gnarled rhythm of "Broken Bones" transports us through a darkly enticing elegy that musically can't help but touch on the sounds that came directly out of the pain that Appalachia has seen in its lifetime. "Milwaukee Blues" shines a beacon of light through the darkness though, and gets us back into the deep, swirling melodies that make Appalachian Road Show's official debut such an easy-listening amalgamation of southern harmony. It does a good job of priming us for the blustery "Georgia Buck," which highlights Abernathy's roots lyrically and also puts his banjo play front and center for our examination.
"Piney Mountains" is the biggest moment for guest contributor Jim VanCleve, whose fiddle really makes a lot of this material feel as vividly spellbinding as an endless mountain range. The ridges get bigger and bolder as we press on, inevitably pushing us into "Old Greasy Coat" and its breakneck play. "Old Greasy Coat" is the definitive bluegrass showdown between Abernathy and Webb on the record, and I would say it could even serve Appalachian Road Show well as their second single from this release. It thrives under pressure and blasts a crater into our consciousness that the ballad "Anna Lee" fills with a startlingly hypnotic harmony.
DARRELL WEBB BAND: https://www.facebook.com/DarrellWebbBand/
BARRY ABERNATHY ON YOU TUBE: https://www.youtube.com/watch?v=XSHALha5IlI
"Lovin' Babe" has the bones of a standard country song, but its rebellious sway is so heavily steeped in churning 'grassy tempos that any connection it has to mainstream Nashville songs is lost in the first 90 seconds of the track. We conclude on the optimistic, Gospel-tinged "I Am Just a Pilgrim," which sends us off on a high note that softens the punch of the more physically aggressive songs on the record but maintains the same persuasive charisma that we found come to know early on in the track list. This is a full-sized LP unquestionably, but the trance that it puts us under makes it feel much shorter than what the numbers would have us believe.
Barry Abernathy and Darrell Webb present Appalachian Road Show is a very listenable record that make itself accessible to fans of numerous genres of music, but more than anything else it focuses the limelight on honoring southern heritage through the lens of music without any unnecessary bells and whistles. From its scarred recollections of the trials and tribulations of its homeland to its honest commentary on life, love and culture as perceived from the simple folks who invented bluegrass to begin with, this album is a forceful, determined record that wastes none of its tracks trying to sell us on the identity of its music, instead concentrating all of its efforts on magnifying its most exhilarating attributes. It's a hit in my book, and I think most critics and fans will be inclined to agree with me.
iTUNES: https://itunes.apple.com/us/album/dance-dance-dance-single/1435667319
Loren Sperry