The Japanese House (otherwise known as Amber Bain) has unveiled her new track, "Follow My Girl." The track was premiered this morning on Beats 1 as Zane Lowe's World Record.
Along with the release of this track comes the announcement of her forthcoming album, Good At Falling. Co-produced by Bain along with BJ Burton (Bon Iver, Francis and The Lights) and The 1975's George Daniel, Good At Falling will be released on March 1st, 2019 on Dirty Hit/Interscope Records. To pre-order the album, click HERE.
The Japanese House's new track, "Follow My Girl," will join "Lilo" as the second release from Good At Falling along with a brand new stripped back version of "Saw You In A Dream" (previously from the Saw You In A Dream EP).
Good At Falling album art: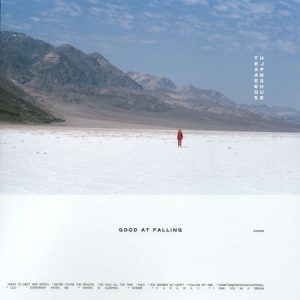 Good At Falling Track Listing:
1. went to meet her (intro)
2. Maybe You're the Reason
3. We Talk all the Time
4. Wild
5. You Seemed so Happy
6. Follow My Girl
7. somethingfartoogoodtofeel
8. Lilo
9. Everybody Hates Me
10. Marika Is Sleeping
11. Worms
12. f a r a w a y
13. i saw you in a dream